A Compilation Of Stories From Women Who Let Faith Fight For Them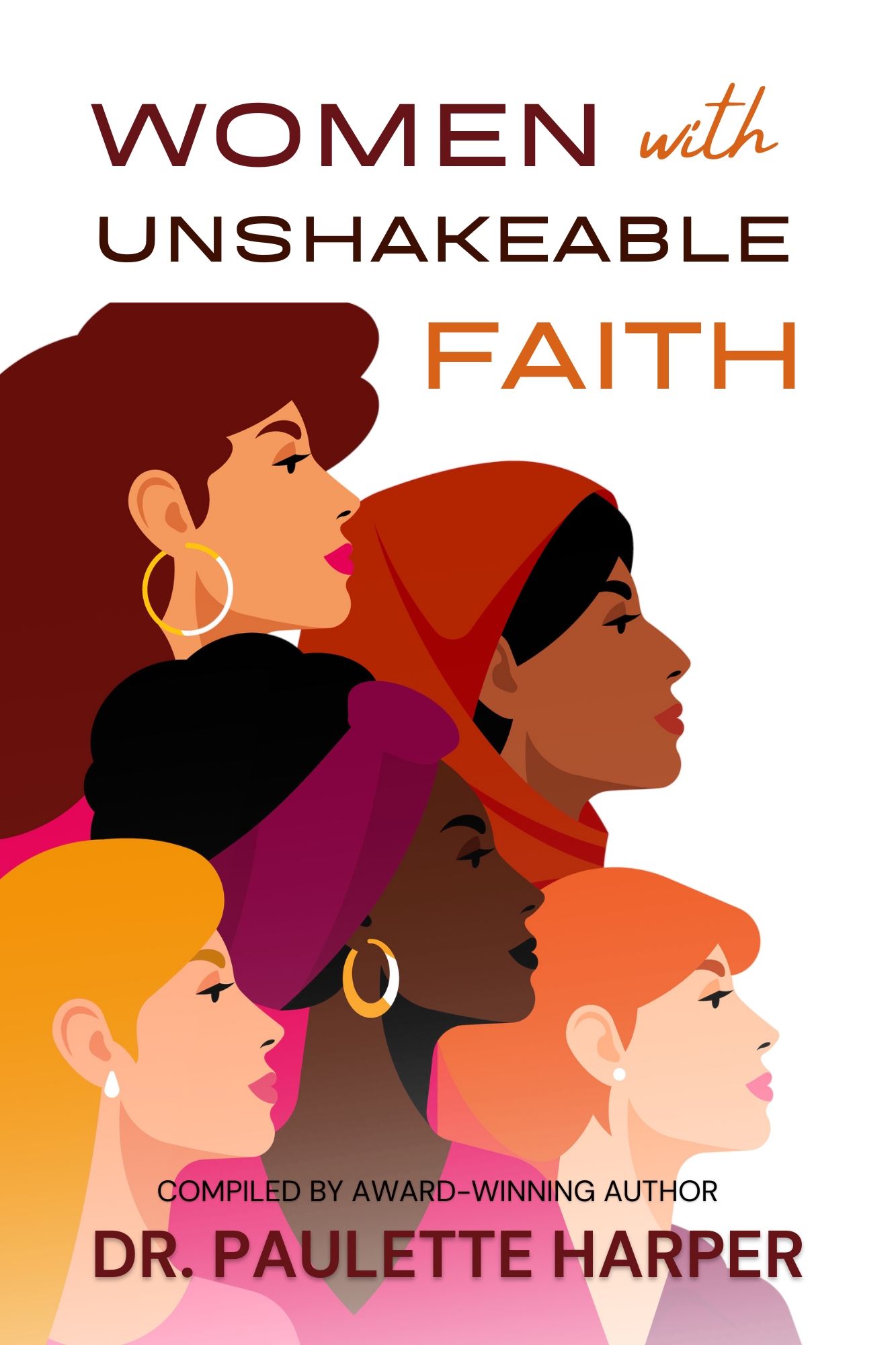 In "Women with Unshakeable Faith", visionary author Dr. Paulette Harper shares the stories of fourteen remarkable women whose faith sustained them through life's toughest challenges. From a survivor of sexual assault to a cancer, these women overcame immense obstacles through their unwavering belief in God.
Through these stories, readers will be inspired and encouraged to deepen their own faith and trust in God, even in the face of adversity. Harpers insightful commentary on each woman's journey provides valuable lessons on forgiveness, resilience, and perseverance.
This book is a testament to the transformative power of faith and the incredible strength of women who choose to live with unshakeable faith. It is a must-read for anyone seeking inspiration, guidance, and hope in their own journey of faith.
Cheers to the indomitable fortitude and steadfastness of women who possess unwavering faith! Such women are unshakable and remain resolute in their beliefs, inspiring us all. Let us celebrate these women who inspire us to have faith, hope, and courage in every aspect of life.
Co-authors include:
Donna Yates- Alive to Testify
Choyce Simmons- A Motherless Child
Jennifer Jackson- No More Secrets
Christina Aguilar- The Day My Daddy Left
Ebone Marie Lewis- Faith to Believe
Isabelle Ramos- Faith to Faith
Angela Harris- God is Faithful, I Trust Him
Shartoria Christian- Distant Faith
Petria Michelle Mays- Reckon. Rest. Restore.
Chapri Johnson- Ten Days at the Feet of God
Jackie Mungo- The Fight for My Life
Krystal Rosser- The First Ring
Janay Thompson- God Said, "I'm Not Finished With You Yet"
Michelle Woodson – Alexander- From Deliverance to Relentless
Dr. Paulette Harper, Visionary Author, and Publisher
Dr. Paulette Harper is an award-winning author, and self-publishing coach. For more than one decade, she has been teaching women how to change the narrative and turn those painful experiences into writing best-selling books. With over thirteen literary works to her credit, Dr. Paulette strives to empower others through the power of storytelling.
Media Contact
Company Name: Pauletteharper.com
Contact Person: Dr. Paulette Harper
Email: Send Email
Phone: (925) 698-6903
State: California
Country: United States
Website: www.pauletteharper.com