FlipHTML5's Online Document Maker Offers Users Multiple Benefits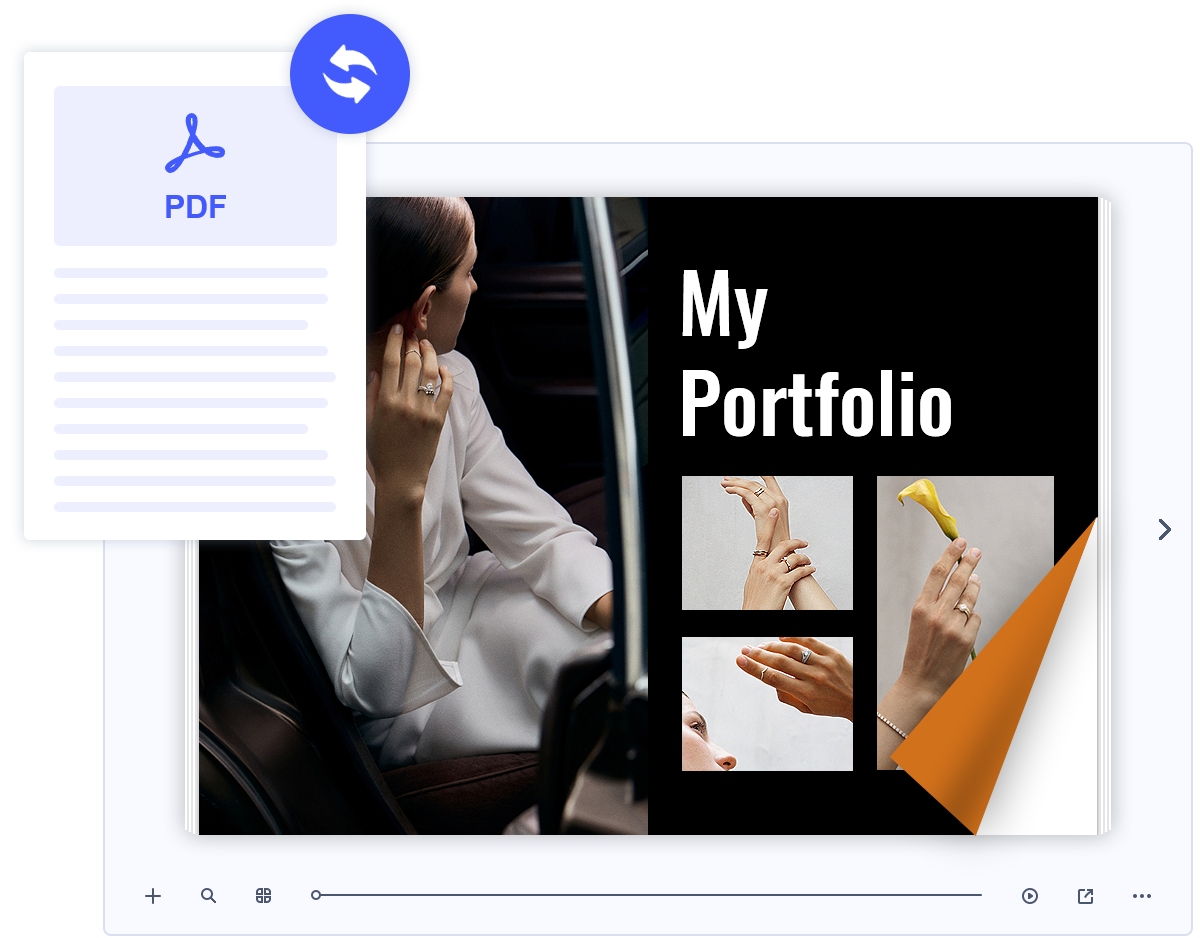 FlipHTML's online document maker converts static PDFs into dynamic documents with page-turning effects.
FlipHTML 5, an online document maker, is revolutionizing the way users create digital documents by offering a range of benefits that enhance engagement, sharing, statistical analysis, and interactivity, leaving readers with a unique and memorable reading experience.
FlipHTML5 is an online document maker that offers an easy solution for users to create digital documents for free. Users simply import an existing file (PDF, PPT, Word, and images in PNG and JPG format) into FlipHTML5 in seconds to convert it into an online document. Alternatively, users have the option to choose from a wide selection of templates in the document template gallery, enabling customization according to their specific needs.
After uploading their PDFs, users are able to add interactive media elements such as pictures, hyperlinks, audio, YouTube videos and animations to embellish their online documents. Readers will directly play those on FlipHTML5 instead of being directed to a new website, which reduces distractions and keeps the readers engaged in the document.
Far more than an online document maker, FlipHTML5 also doubles as a tool for users to get revenue. If users are happy with the online document they created, they are free to price their online documents and sell them on FlipHTML5.With the seamless integration of PayPal, users can effortlessly receive profits directly into their PayPal accounts, and FlipHTML5 does not charge any fee.
FlipHTML5's bookshelf plays a crucial role in displaying users' online documents, and simplifying document management. The bookshelf automatically collects all of a user's online documents. Users can easily categorize and organize their documents, facilitating efficient management. Each of these bookcases built with the online document maker can be easily embedded into users' own websites.
"Our online document maker is a good helper for your work, allowing you to embrace the charm of the digital office. As a modern document publishing platform, we support you in enjoying a digital reading experience on mobile devices, like iPad, iPhone and Android. Try out our tool! We are confident you will be impressed," according to Winston Zhang, CEO of FlipHTML5.
To learn more about the online document maker, please visit FlipHTML5.
About FlipHTML5
FlipHTML5 is a cost-effective digital publishing platform that provides its users with high-quality, user-friendly features. FlipHTML5 offers a broad range of solutions for users to produce digital website content, online user manuals, digital annual reports, flipping e-magazines, and so on.
Media Contact
Company Name: FlipHTML5 Software Co., Ltd.
Contact Person: Nini
Email: Send Email
Phone: 86 020-61972665
Address:Room 1003, 10/F, Tower 1, Lippo Centre, 89 Queensway, Admiralty
City: HongKong
Country: China
Website: https://fliphtml5.com/