USPA dispatches former Navy SEALs to Massachusetts to search for a 13-year-old girl who has been reported missing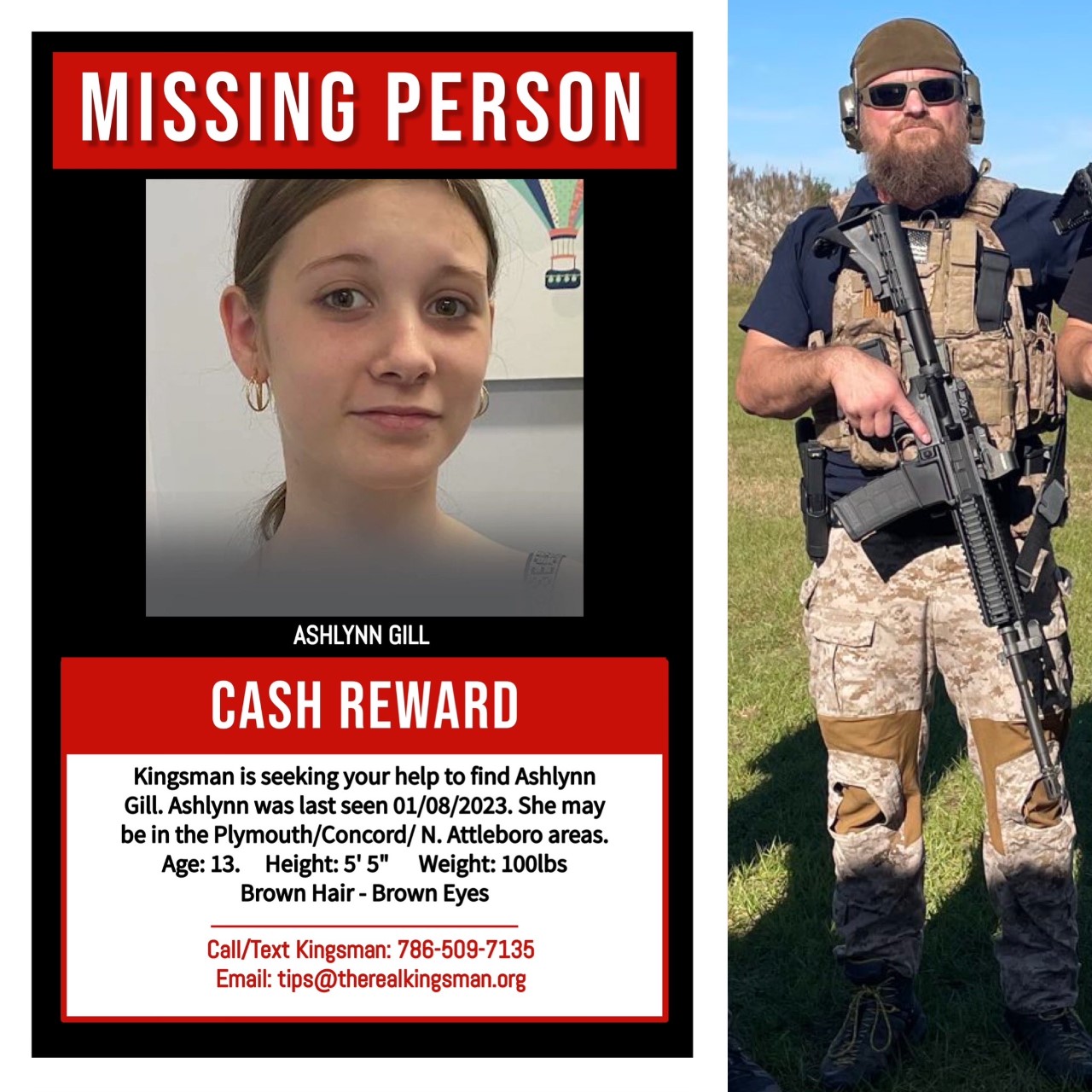 Ashlynn Gill, a missing 13-year-old girl from Massachusetts has a team of Kidnap Recovery Agents, including Navy SEALs and Army Rangers searching for her.
Ashlynn Gill has been missing since January 8 and has not been seen since then. USPA Nationwide Security has dispatched its elite former JSOC contractors who are specialized in finding missing girls.
Ashlynn Gill has been missing for more than a month, and USPA Nationwide Security has deployed members of its Kingsman Division, the non-profit wing of the international security company. Ashlynn is 13 years old, weighs 100 pounds, stands five feet five inches tall, and has brown hair and brown eyes.
The location of Ashlynn may be in New Bedford, Concord, Plymouth or North Attleborough, Massachusetts.
Former SEAL Team 6 member Rodney Brown and former Army Ranger Mike Edwards are among the former members of the Joint Special Operations Command who are leading the investigation and search on the ground in Massachusetts. Michael Evans, the founder and former police officer of Kingsman, manages a team of Kidnap Recovery Agents. In the command center, USPA's Director of Intelligence, retired Military Intelligence Special Agent Adam White, oversees the HUMINT team. Brian Fitzgibbons, a retired Marine officer, leads the investigation team. USPA's CEO, Daniel Manning, oversees the entire operation.
Ashlynn's safe return has been advertised as a reward by Kingsman.
"I've just arrived in New Bedford, where I will muster my team. We won't be leaving until she is home," said Rodney Brown, 16-year Navy SEAL and contractor for USPA's Kingsman Division.
An up-and-coming fitness competitor, Danielle Dittmeier, is assisting Kingsman on the social media side of the campaign to promote Ashlynn's missing status.
USPA's non-profit division, Kingsman Philanthropic Corp., is offering a cash reward for information leading to Ashlynn Gill's location. You can submit a tip by calling (786) 509-7135 or by emailing [email protected]
Kingsman Philanthropic Corp. employs security contractors, licensed private investigators, former detectives, special agents, and experienced military operators to locate victims of human trafficking and other egregious crimes against women. A major source of funding for the organization is donations derived from a profit-sharing arrangement with its parent organization, USPA Nationwide Security.
Media Contact
Company Name: USPA Nationwide Security
Contact Person: Brian Fitzgibbons
Email: Send Email
Phone: (800) 214-1448
Address:Kidnap Recovery Division (Kingsman) Investigative Unit
City: Miami
State: Florida
Country: United States
Website: uspasecurity.com/