"Flying Through Nashville": Kendra Hudson publishes a children's book on understanding the importance of sibling bonds and exploring new places.
NASHVILLE, TN – Flying Through Nashville is a children's book that explores the city of Nashville while emphasizing sibling relationships. Published on October 1, 2020, the 36-page book is for children ages 4-7 and is about two siblings who love to travel and explore new places together. Ryder, the outgoing older brother, and Skylar, the sassy little sister, decide on a bright sunny day to explore Music City. However, all Skylar wants to do is sleep. So, it is up to Ryder to lead they way!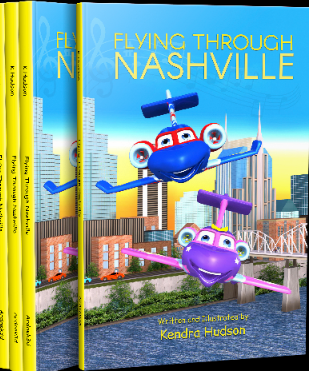 Kendra Hudson, the author and illustrator of Flying Through Nashville, credits her inspiration to watching her niece take care of her two younger siblings as they grew into adolescence and adulthood.
"I have always wanted to be able to create other people's stories." Hudson said, "After applying for numerous jobs and constantly being told no as an artist, I decided to create my own adventure and write and illustrate a children's book. I have always admired my niece and how she led the way for her younger brother and sister. I think it is critical to create a book that will not only reflect sibling bonds but also give children an opportunity to travel without leaving the comfort of their homes during the nations trying times."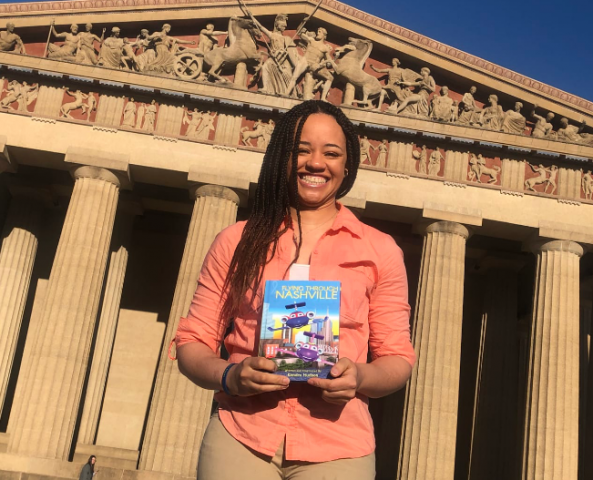 According to Hudson, "The world is our classroom, and it is up to us to discover it." She states, "When I was writing this book, I wanted to make sure to highlight the most significant places in Nashville, like Parthenon, National Museum of African American Music, and Adventure Science Center because they showcase some of what Nashville has to offer, and they're fun to visit!"Alongside many other attractions, this book is a go-to-travel guide for children to travel at their own pace.
Will Skylar stay awake long enough to see all these fantastic places? Whether someone lives in the city, travel to the city, or visiting through imagination, they should let Ryder and Skylar be their personal tour guides! To get a copy today, visit ardnek3d.com, Amazon.com, Walmart.com, Hudson Newsstands at BNA Airport, or Parnassus Bookstore located in Greenhills.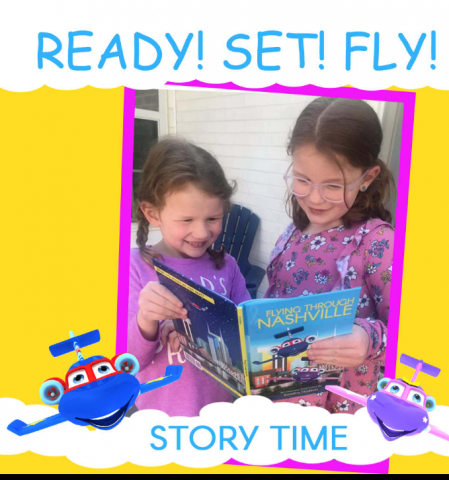 ABOUT THE AUTHOR AND ILLUSTRATOR
Kendra Hudson was born and raised in Birmingham, Alabama. As a child, she always loved animated movies and traveling with her family. The first time Kendra saw The Little Mermaid, she knew that she wanted to be a part of the animation world one day. She attended Full Sail University and graduated with a bachelor's degree in Computer Animation. When she's not busy creating a world for children, Kendra loves visiting theme parks and making cupcakes.
For media inquiries, please contact Kendra Hudson at 205.908.3545 or [email protected]
Media Contact
Company Name: Ardnek3d
Contact Person: Kendra Hudson
Email: Send Email
Country: United States
Website: http://www.ardnek3d.com/