Stronghold Seccuracy Announces The Launch Of The Seccuracy Platform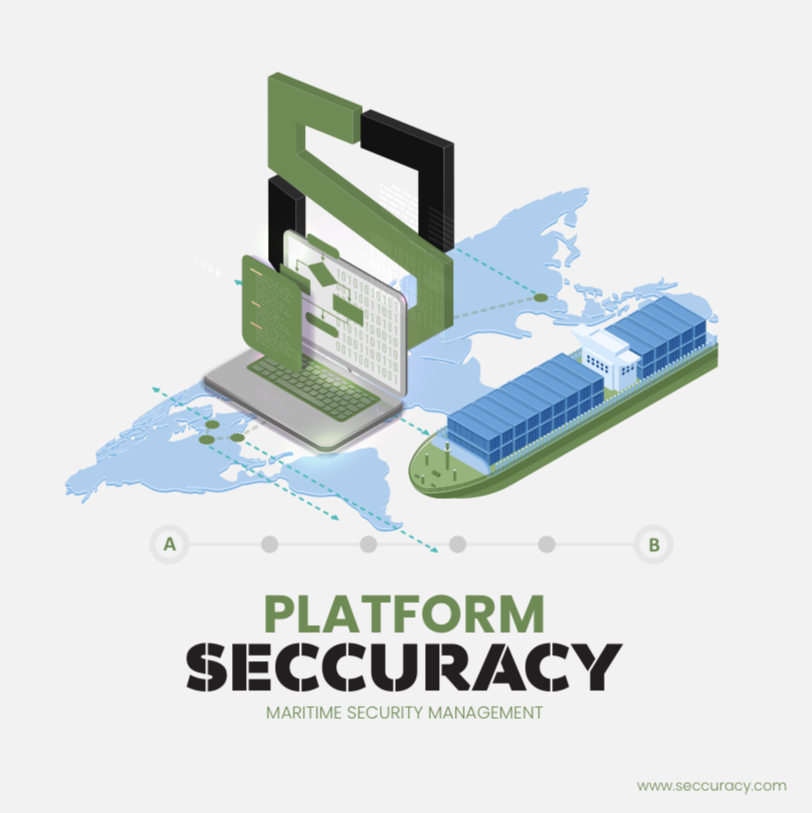 Providers of innovative maritime security solutions, Stronghold Seccuracy, announces the launch of the Seccuracy Platform, a security software connecting all the stakeholders in the maritime security industry
Stronghold Seccuracy led by the visionary Ruben Reis is looking to chart a new course in the maritime security industry with the recent launch of the Seccuracy platform. The move is in line with the company's goal of creating automation, transparency and standardization in the maritime security industry. The solution has been described as the first-of-its-kind software application created to connect all the major stakeholders in one single platform by leveraging the power of technology.
"Our Seccuracy platform is the first platform in the world developed specifically for the Maritime Security Industry, that connects all the key stakeholders of the industry," said CEO of Stronghold Seccuracy, Ruben Reis.
The maritime security market has continued to grow over the years, as the increase in international trade and shipping has given rise to the importance of maritime security globally. According to a report published by Mordor Intelligence, the size of the global maritime security market hit $19.87 billion in 2019. The report also revealed that the market is projected to reach $29.91 billion by 2025, representing a CAGR of 8.51% from 2020 to 2025. Unfortunately, players in the industry have not been able to harness the strength in their diversity, which is where Seccuracy is looking to make a difference as an all-inclusive platform.
Seccuracy is particularly unique as it connects Shipping Companies, Private Maritime Security Companies (PMSC), Manning Agencies, Port Agencies, Floating Armouries, Training Centres, and PCASP, helping them to create a transit request and have a full overview of the transit and security activities performed by the PCASP on board their vessels.
The AI-integrated software was developed taking into consideration all the operations of the maritime security industry and around the ISO 28007-15 helping the PMSCs to comply with the international standards.
For more information about Seccuracy and other solutions offered by Stronghold Seccuracy, please visit – https://seccuracy.com/. Stronghold Seccuracy can also be found across several social media platforms, including Facebook and LinkedIn.
About Stronghold Seccuracy
Stronghold Seccuracy is a software development company that aims to leverage technology to deliver innovative solutions to serve the maritime security industry, helping the different stakeholders to manage their assets more effectively.
Media Contact
Company Name: Stronghold Seccuracy – Services, Lda
Contact Person: Media Relations
Email: Send Email
Phone: +351 231927042
Country: Portugal
Website: https://seccuracy.com/