"2 as 1" New Single by ROX
Roxana Frontini, a.k.a. ROX
The multi-faceted revolutionary Latin artist Roxana Frontini, a.k.a. ROX launches her new single "2 as 1" produced by the GRAMMY® nominated Arturo Cabrera Brambilla.
ROX presents an inspiring song to dance to the power of love, in a totally different way. The multi-faceted revolutionary Latin artist Roxana Frontini, a.k.a. ROX launches her new single "2 as 1" produced by the GRAMMY® nominated Arturo Cabrera Brambilla.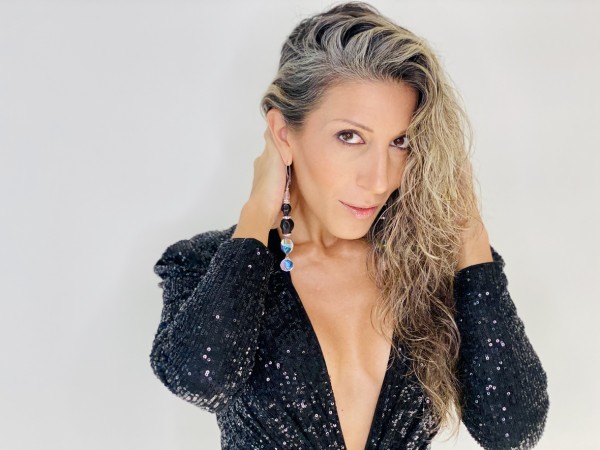 The singer-songwriter ROX, commented in an interview that "2 as 1" is a song to celebrate new and better ways to experience love. "The song tells the story of two souls that fly as one, from pure preference… they don't need each other, they simply enjoy being together."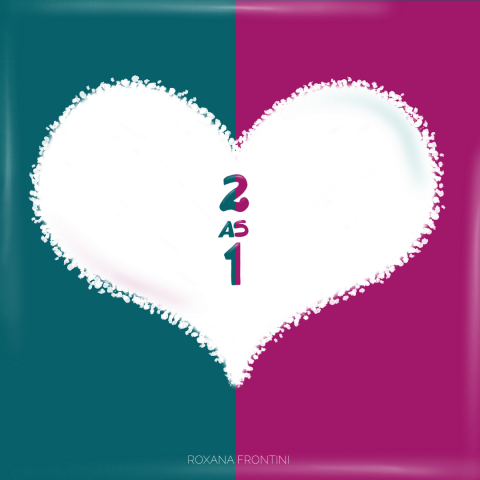 Song Link: https://roxanafrontini.com/2as1
"It's a powerful way to experience love, that in the case of myself and my husband took years to master. But once you reach that internal agreement and decide to live in alignment with each other, life becomes much more enjoyable and victorious," said ROX.
Roxana Frontini *ROX* at home with husband Jason Gilg (Photo by Kristelle Boulos)
The artwork for the cover of the song "2 as 1" was illustrated by Roxana, who is also a visual artist. She asked her Instagram Community to describe "Love" in three words. Roxana then took all of these words and included them on the cover artwork for the song. If your can't see the words, you have to look closer, they are masterfully inserted within the borders of the heart-shape featured in the album cover.
Later in March, the artist will announce a creative competition for the actual music video of the song. Roxana's goal is to ignite integration and empowerment within the creative industries, since they have served as the ecosystem where she developed both as a business leader and a transformational artist, over the past 20 years.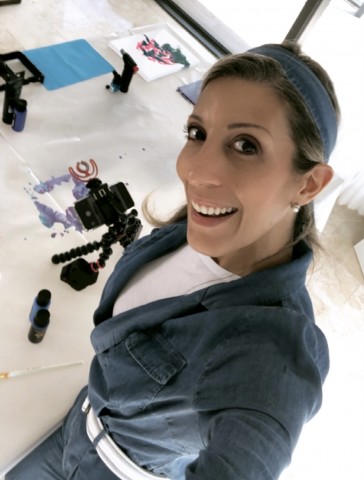 ROX Painting & Illustrating The Single Cover for "2 as 1"
ROX has crafted an impactful career in the US, Europe and Latin-America, working with Fortune 500 Companies and Celebrities. Despite her achievements and multicultural exposure, after overcoming life changing experiences which included facial paralysis, Roxana realized that the real treasures in life were inner-power, purpose, wisdom and creativity. Ever since then, she continues to be devoted to creating art, music, fashion, content and businesses that ignite conscious empowerment, and passion for life in others.
Her love for music began at age 7, when she started attending the National Music Conservatory in Caracas, Venezuela to learn piano, musical theory, singing and composing. Those first steps in music were reinforced at home by her father, who is an extraordinary musician and an original member of the Phoenix Jazz Band in Argentina, winner of the Guinness Record for performing every Saturday, at the same time and place, for 22 consecutive years.
During the first two decades of her music career, ROX interpreted classics in diverse scenarios in Buenos Aires, Madrid and Miami, while having a very demanding corporate life in media, advertising and technology. In 2016, Roxana finally achieved coherence between her artistic and business life, and started writing and recording her own music, which is now available in all digital platforms, in categories such as Dance, Pop, House, & Latin Fusion.
For ROX, music is an instrument to connect with our inner power. Her lyrics and melodies are designed to "Empower The Unbreakable & Unstoppable Part of You".
"I write and interpret music for those who are fully commited to be their highest and best, and to live an amazing life. My songs are mantras they use to inspire their own power. They invest so much time and energy improving on a daily basis, they only want to play music that is aligned with their personal development journey. In my lyrics and beats, they find the powerful combination they're looking for on a daily basis," Roxana proudly says.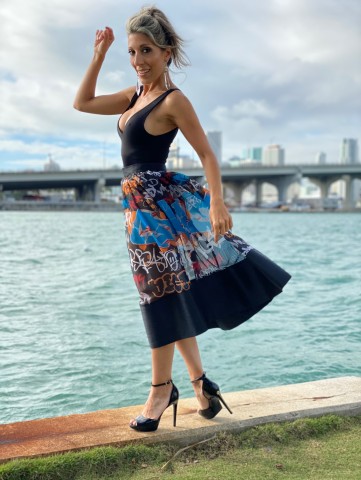 Website: www.RoxanaFrontini.com
Instagram: @RoxFrontini
Media Contact
Company Name: Minaya PR
Contact Person: Jhonny Minaya
Email: Send Email
Phone: +1 (305) 753-2553
Address:7500 NW 107 PL
City: Doral
State: FL
Country: United States
Website: https://minayapr.com