Alternet Systems, Inc.'s ReVolt EV Motorbike Can Capture Huge Share Of African Ride-Share Market; Pre-Orders Reach 2000 Units
The Revolt electric powered motorbike is seizing a huge African ride-share market opportunity
Investor attention within the electric vehicle sector generally focuses on industry giant Tesla (TSLA). However, with it becoming more evident that this sector is emerging as one of the most lucrative investment opportunities of the century, wise investors are seizing upon small and micro-cap opportunities that can deliver potentially exponential returns from a more specialized niche market focus. Alternet Systems, Inc. (OTC Pink: ALYI) may be one of those opportunities.
Alternet Systems is nearing hyper-growth mode by leveraging its experience developing innovative energy storage and EV system applications for electric-powered vehicles. Now, after roughly three years of R&D, they are on the verge of monetizing its lead asset, the ReVolt electric-powered motorcycle, to exploit what they view as a lucrative niche opportunity in the African ride-share business. Both the timing and its classically designed motorbikes could immediately position the company for quick penetration into these markets.
Further, independent coverage of the ReVolt suggests that it can serve as an ideal vehicle for densely populated markets, and Alternet is on point by targeting these types of concentrated markets. Also, interest in how the ReVolt can help reshape the African ride-share market is surging.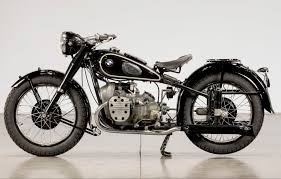 In fact, the pre-orders for the first-generation ReVolt are exceptionally strong, with the company noting that 2000 bikes have been pre-ordered to serve its Kenya market. Plans to meet demand are in place, with ALYI hiring an engineering firm to maximize manufacturing capacity and mass-produce the bike in 2021. Undoubtedly, momentum is in place for Alternet.
Moreover, the industry's growth is proving the naysayers wrong, which boosts Alternets position in the sector.
An EV Industry In Motion
Even early skeptics now acknowledge that the electric vehicle industry is ushering in an incredible investment opportunity. And the pace at which it's happening will again leave prognosticators behind despite evidence of surging demand staring them in the face. Numerous data supports that EV has made it to the mainstream.
Sales figures are already smashing earlier analyst estimates. In fact, the jump in 2020 sales caused a sharp revision higher for future projected sales, with sector analysts raising guidance to upwards of 54 million EV units sold by 2040. Sounds conservative, and many agree.
While their expected mid-double-digit YoY percentage growth sounds impressive, more bullish calls believe that many analysts are still not paying enough attention to the opportunities in the global markets. They instead suggest that after factoring in emerging markets and a spike in worldwide sales projections, the EV market could leave existing estimates in the dust. And with the US market continuing to support broad EV adoption, global markets will likely follow its lead. Moreover, it's hard to ignore the neon-bright clues suggesting that the EV sector is beyond ripe for investment consideration. Here's why.
Current estimates suggest that electric vehicle sales will reach 1.7 million by the close of 2020. From there, the curve goes higher, quicker. Increasing availability and technology already caused sharp revisions to future market deliveries. Analysts raised prior guidance and now expect 8.5 million units sold by 2025- a 400% increase in under five years. That five year period would follow the 277% increase in units sold between 2015 – 2020. At the end of 2015, only about 450,000 electric-powered vehicles were sold.
But, in all fairness, the first-generation EV sector started a market transition. Now, the industry is causing a market revolution. Alternet Systems is leading some of that change.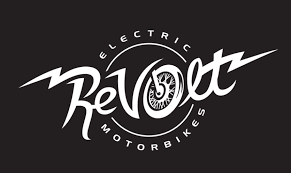 The Markets Have Changed
The EV revolution is gaining momentum. The usual culprits- technology, size, price, and styling are clearly behind the change. Combining each has made EV options more affordable to the masses, and consumers are no longer forced to sacrifice comfort or functionality when purchasing electric-powered vehicles.
More importantly, there is a growing consensus suggesting that an electric vehicles' price tag could become near equal to gas-powered cars within the next five years, even without the government subsidies on electric or hybrid vehicles. Price comparability would bode exceptionally well for the EV market. Thus, in many markets, the combustion engine could eventually become extinct. And Alternet Systems is taking full advantage of its opportunities…and can be an important participant in emerging markets. Why?
Demand Surges For EV Motorbikes In African Markets
Because Alternet Systems recognizes the value in targeting substantial markets where there is a built-in opportunity for exponential growth. More importantly, they are searching out opportunities where population density makes choosing an EV option both economically and environmentally practical. They found a vast market in Africa.
In fact, market analysis indicates that the African markets can deliver massive revenue growth, and Alternet's potential best-in-class ReVolt EV motorbike could be their ticket to maximize quick market penetration.
Alternet's focus is spot-on. After all, motorcycle taxis have long been a preferred method of ride-share transportation in China and Africa. In fact, Uber's early success in the African markets could signal just how prosperous Alternet's welcome can be.
For example, Uber currently operates a motorcycle ride-share service in Africa, representing over 29,000 drivers and 2 million registered users. But, they haven't cornered the market by any means. In fact, Uber is a service…they don't own the equipment. Thus, while Uber opened the market, they also exposed the need for a company like Alternet.
After all, a market can't develop if there is no infrastructure or capacity to build and maintain essential equipment. Alternet Systems, though, has the potential to fill that void, not only through the sale of its rugged, durable, and affordable ReVolt but also by converting existing gas-powered bikes that still saturate the markets. In short, Alternet Systems checks all the right boxes to become a top player in the African markets.
The ReVolt, by the way, gets rave reviews for both style and function.
ReVolt Motorbike By Alternet System Takes Aim At Africa Markets
Uber's EV business model may have paved the way for a better ride-share market, but Alternet's ReVolt can be a game-changer for both the company and specific ride-share markets. And by cloning the design strengths inherent to the BMW R71 and electrifying them, the company is attracting buyers based on design, price, and functionality. But there are other practical reasons for the ReVolt to become an industry favorite.
Beyond sleek and rugged, the ReVolt also has a massive battery capacity designed to manage particular terrain and driving characteristics. Moreover, the design and performance make the bike perfect for the dense Sub Saharan streets. Another important aspect is that the ReVolt supports two saddle seats and can be sold with an optional sidecar attachment to increase rider load. And while the ReVolt is finalizing its initial production run, don't underestimate the buzz among interested clients. As noted, the company has confirmed 2000 orders of the ReVolt bike in Kenya, with expansion plans into other markets winding through the negotiation processes.
Another boost can come from ALYI's plans to sell a conversion kit for an existing BMW R71 and its Russian or Chinese clones, allowing current owners of the gas-powered bike to enjoy the benefits of a fully electric vehicle. Thus, the company can generate meaningful revenue streams by converting the thousands of BMW cloned cycles to electric power.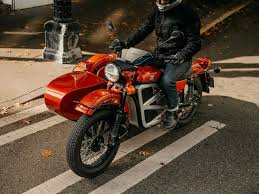 Could 2021 Be The Breakout Year For ALYI?
Investors have high expectations for a prosperous 2021. Beyond its development of the ReVolt electric motorcycle and manufacturing facility, Alternet said it believes shareholder value can be created by potentially spinning off subsidiaries through Reg A+ public offerings. A move like that could maximize value from certain assets while maintaining its full rights over its intellectual property portfolio. Thus, ALYI shareholders could pocket dividends from the subsidiary spin-offs while still generating returns from their direct stock ownership. That's a win-win scenario.
The company is also said to be evaluating opportunities by developing alternative energy solutions beyond lithium-ion, inclusive of graphene, fuel cells, solar, and even photosynthesis. The focus could lead to lucrative returns, especially if they earn business from a US military that spends upwards of $100 million a year on batteries. Alternet management is well-positioned to leverage its military connections in the space to shape potential deals.
The takeaway is this…Alternet Systems is well on its way to generating meaningful revenue from an African ride-share market they are well acquainted with. Moreover, its ReVolt EV ride-share motorcycles' growing popularity proves that the bike can quickly become a taxi of choice.
Still, while the ReVolt will lead the growth, Alternet Systems must be valued as a sum of the parts opportunity. And by entering 2021 targeting energy storage solutions, electric vehicles, and even potential military applications, the totals point to a year for multiple potential catalysts.
Thus, the ALYI proposition may be timely to those looking for growth opportunities in a booming EV sector.
Disclaimers: Hawk Point Media is responsible for the production and distribution of this content. Hawk Point Media is not operated by a licensed broker, a dealer, or a registered investment adviser. It should be expressly understood that under no circumstances does any information published herein represent a recommendation to buy or sell a security. Our reports/releases are a commercial advertisement and are for general information purposes ONLY. We are engaged in the business of marketing and advertising companies for monetary compensation. Never invest in any stock featured on our site or emails unless you can afford to lose your entire investment. The information made available by Hawk Point Media is not intended to be, nor does it constitute, investment advice or recommendations. The contributors may buy and sell securities before and after any particular article, report and publication. In no event shall Hawk Point Media be liable to any member, guest or third party for any damages of any kind arising out of the use of any content or other material published or made available by Hawk Point Media, including, without limitation, any investment losses, lost profits, lost opportunity, special, incidental, indirect, consequential or punitive damages. Hawk Point Media was compensated three-thousand-five-hundred-dollars by wire transfer to produce research, video, email, newsletters, and editorial commentary for Alternet Systems, Inc. by a third party. Past performance is a poor indicator of future performance. The information in this video, article, and in its related newsletters, is not intended to be, nor does it constitute, investment advice or recommendations. Hawk Point Mediastrongly urges you conduct a complete and independent investigation of the respective companies and consideration of all pertinent risks. Readers are advised to review SEC periodic reports: Forms 10-Q, 10K, Form 8-K, insider reports, Forms 3, 4, 5 Schedule 13D.
The Private Securities Litigation Reform Act of 1995 provides investors a safe harbor in regard to forward-looking statements. Any statements that express or involve discussions with respect to predictions, expectations, beliefs, plans, projections, objectives, goals, assumptions or future events or performance are not statements of historical fact may be forward looking statements. Forward looking statements are based on expectations, estimates, and projections at the time the statements are made that involve a number of risks and uncertainties which could cause actual results or events to differ materially from those presently anticipated. Forward looking statements in this action may be identified through use of words such as projects, foresee, expects, will, anticipates, estimates, believes, understands, or that by statements indicating certain actions & quote; may, could, or might occur. Understand there is no guarantee past performance will be indicative of future results.Investing in micro-cap and growth securities is highly speculative and carries an extremely high degree of risk. It is possible that an investors investment may be lost or impaired due to the speculative nature of the companies profiled.
Media Contact
Company Name: Blue Hawk Media, LLC
Contact Person: Kenny Feigeles
Email: [email protected]
Country: United States
Website: https://www.soulstringmedia.com