Vince Offer of ShamWow® Fame Introduces His New ShamWow® with Zinc To Help Keep Homes More Bacteria-Free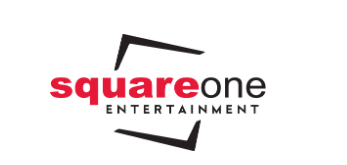 Reusable Absorbent Towels Are Eco-Friendly Cleaning Option
LOS ANGELES, CA – April 2, 2020 – Vince Offer, trail-blazing infomercial marketer, has been ahead of the curve for years with his various mega-popular products, but the improvements made to his ShamWow® reusable absorbent towels in 2019 were particularly visionary. Considering the changes in society that were brought on by the spread of the COVID-19 virus, the new and improved ShamWow® is the right product for the right time.
In its latest iteration, the ShamWow® is made with zinc-treated germ-fighting fibers, making it odor-and-mildew-resistant. This anti-bacterial element is a boon to sanitary housekeeping, which is a must in the current global climate, and the durability of the ShamWow® allows for multiple use with laundering, helping to reduce the reliance on paper towels in a time of shortages.
Whether it was a result of foresight or good business practices, Vince Offer's latest generation of the ShamWow® has increased in value since its introduction last year, as consumers seek more hygienic, eco-friendly cleaning options in the midst of a pandemic.
"We were just trying to make the best possible version of the ShamWow® that we could," said Offer. "I referenced its anti-bacterial qualities with tongue-in-cheek during my ad for it last year. But the situation is deadly serious now. I'm just happy that we've made a good product for people who need to be even more diligent about health and cleanliness today."
Besides being odor-and-mildew-resistant through its zinc-treated bacteria-fighting fibers, the new and improved ShamWow® is, like its predecessors, reusable, which is great for the environment. It also stays soft to the touch with continued use, and is super-absorbent like a Chamois, towel, and sponge, all in one, soaking up 10x its weight in any liquid — perfect for cleaning up spills. It comes in a pack of two, each 20 x 27 inches and easily trimmed with scissors to any desired size and shape. The ShamWow® is non-abrasive and will not scratch, so it's ideal for washing, drying and polishing any surface, with countless uses in the home, from cleaning in the kitchen and bathroom to cleaning carpet stains and windows, and washing, waxing, and drying your car. It can even serve as a bath mat or as a towel to dry your dog or cat.
Plus, the ShamWow® can be used with soap or cleaner. If it's not dirty, you wring it out, then allow it to fully air-dry. If ShamWow® is dirty, just place it in the washing machine, using warm or cold water and regular detergent — adding color-safe bleach if necessary, but no fabric softener. It shouldn't be put in a dryer afterwards. Simply allow it to air-dry after washing.
In addition to his renowned career as an entrepreneur/pitchman, Vince Offer is a producer, director, writer, and comedian whose first major film release was the 1999 feature "The Underground Comedy Movie." He is also well-known for his other products, the "Slap Chop®" kitchen utensil; the "Schticky®" lint roller; a liquid cleaner called "InVinceable®"; and another kitchen utensil called "Crank Chop®."
If you would like to learn more about ShamWow!®, you can go to https://shamwow.com
Shamwow® is also available now at suggested retail stores like Amazon (AMZN), Bed Bath & Beyond (BBBY) and Walmart (WMT).
Square One Entertainment Inc(SOE), a company based in California USA, and its Australian subsidiary, Square One TV Marketing Pty Ltd, are television and multimedia companies specializing in infomercial advertising and sales.
If you would like more information about this topic, please call (305) 777-2248 at Square One Entertainment Inc. or email [email protected]
Media Contact
Company Name: SQUARE ONE TV MARKETING
Contact Person: Media Relations
Email: Send Email
Phone: (305) 777-2248
Country: United States
Website: https://www.shamwow.com/