Lovely Marie To Drop The Video To Her Hit Single "Unforgiven"
Multifaceted entertainer and entrepreneur, Lovely Marie, set to continue her disruption of the music industry with the imminent release of the video to "Unforgiven"
July 16, 2020 – Lovely Marie is fast becoming the next big thing in the world of entertainment as the multitalented artist continues to dazzle her fans and lovers of good music with her amazing yet powerful delivery thought-provoking lyrics. The artist, dancer, actress, and entrepreneur, recently dropped a single titled "Unforgiven," which has been doing good numbers across different platforms. Lovely Marie is also set to drop the video to the single with a video shoot scheduled for August.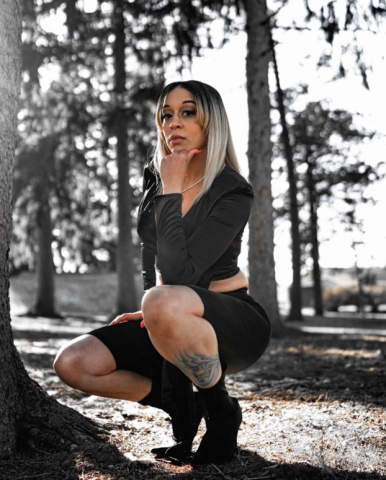 The hip hop community has seemingly spearheaded the development in the music industry, with the rap game, in particular, garnering more fans by the day. Unfortunately, while millions of people have continued to fall in love with the genre, there seems to be a somewhat deviation from the true essence of rap music, as many of the songs rocking the airwaves lack content. This is where Lovely Marie is looking to make a difference by making giant strides to restore the seemingly lost glory of the rap game.
The multitalented female rapper has been able to carve a niche for herself in the industry, thanks to her unique style that features fantastic wordplay and amazing songwriting skills. Marie draws inspiration from rap legends to create a fusion of different styles. Her creativity and ingenuity are evident in "Unforgiven."
"Unforgiven" offers rap lovers an intense flow of lyrics, leaving listeners with no choice than to keep the song on repeat as Marie chronicles her pain and life path in every line dropped. The rapper's goal of using her musical talent as a tool to inspire millions of people across the globe was brought to bear in the new song as she tells the story of her life and how she was able to overcome the obstacles.
"Unforgiven" is currently available on Spotify and other digital platforms where it has continued to garner streams from rap lovers worldwide. The song will most likely get a surge in streaming once the video drops later in the year.
Lovely Marie has a relatively strong presence on social media and can be found on Instagram where she shares her works with her fans.
About Lovely Marie
Lovely Marie is a multi-talented artist and business owner who was raised in an abusive home. She wrote poetry to take her pain away and had to survive on the streets after her father was murdered when she was 13. Marie survived a near-death incident at the ICU in 2016 and has grown to become an exotic dancer and entertainer who is set to change the narrative in the world of entertainment.
Media Contact
Company Name: Unforgiven
Contact Person: Lovely Marie
Email: Send Email
Phone: 717-219-8428
Country: United States
Website: https://open.spotify.com/track/3RnpVmgop0MrMP4UZk39wZ?si=0aiXaeM2SSmwYQSRlcUNkw