Sydney Phillips, an Inspiring, Rising 21-Year-Old Business Mogul Forging the Future of Tomorrow
When Sydney Phillips was nominated for the 2020 Forbes '30 Under 30', it marked a tremendous milestone of a trailblazing journey of entrepreneurship. Sydney is the 'wiz-kid' of real estate and virtual reality, and still has a long journey of many more successes ahead of her.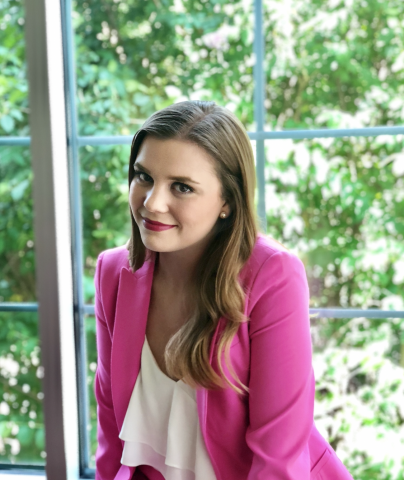 At a young age of fourteen, Sydney found herself learning the ropes of commercial real estate. It turned out to be a life changing decision, as Sydney not only went on to become a successful real estate investor, but also became an enthusiastic disruptor in real estate through virtual reality. Her deep interest in emerging tech and new startups made her a much sought after public figure.
Sydney has found success in yet another venture, founding an angel investment group. This is a small investment group set up in support of women, LGBTQ and minority founders and businesses. The vision behind the group is to ensure wealth and startup environment is represented equally in the community.
On the coming horizons, Sydney is immersing her knowledge of real estate with her pure passion for emerging technology. Utilizing virtual reality, she creates environments for real estate that haven't been built yet to fundamentally change the places that we work, play and live in. This out-of-the-box optimist leads with action in creating a tomorrow of her dreams.
As an accomplished business leader, Sydney can be heard sharing her experiences and learnings at her podcast, The Pink Suit. She has also fulfilled her dream of writing a children's book. A public speaker in demand at many events, Sydney has made many guest appearances. In a recent interview, she laughed with a smile on her face when recalling some of her greatest failures.
Sydney makes her future goals clear when she replies to the question, 'What next?' with "Something that's never been done before." Barely 21 years of age, Sydney has achieved much and is ready to go on dreaming and doing.
Inquiries for hiring Sydney for in-person keynotes and online webinar addresses are welcome.
For more information, please visit: https://www.thesydneyphillips.com
Instagram: https://www.instagram.com/realsydneyphillips/
Twitter: https://twitter.com/realsydneyphil
Facebook: https://www.facebook.com/sydneyphillips17
Media Contact
Contact Person: Sydney Phillips
Email: Send Email
Country: United States
Website: thesydneyphillips.com