Bhanu Srivastav's novel "Hacker 404 Happiness Not Found" debuts as best-seller, Selling 21,000+ copies in 30 days
Hacker 404 Happiness Not Found by Bhanu Srivastav becomes a blockbuster novel in Publishing Industry without any advertisement and paid promotion. The way novel getting the reader's love is really unexpected and unplanned for Author as well as publisher. Selling over 21,000 copies in 30 days it has broken all the records.
Bhanu Srivastav is an Indian author and columnist, known for his Indian-English novel 'Hacker 404 Happiness not found'. Bhanu is working for Syndicate Bank (now Canara Bank) at their Corporate Office, Bangalore in Business Process Re-engineering & Innovation Department and wrote Hacker 404 Happiness not found while in Bangalore. He was going through multiple mental disorders & suicidal tendencies while writing this Novel and was on treatment. He is still fighting with some of them.
Hacker 404 Happiness Not Found was launched in February 2020 by Sri. Sathish Kamath (General Manager HR) of Syndicate Bank in Bangalore, India with Sri. Laxmikant Srivastava (DGM HR) & Smt. Shaila Jayasheela (DGM HR). Since its launch, the novel sold more than 21,000 copies worldwide. The novel is launched on the concept of open-source software, which anyone can edit and is in the beta version. Author Bhanu Srivastav said in the beta version of the book, a reader can suggest better plots, scenes, twist or end of the novel. If it is liked by other readers, his/her modification will be applied and the novel will be updated in the next edition. This is the first time any novel is being made on an open-source software concept. This unique strategy of combining readers as a writer and improving the novel made it an instant hit in the market.
Bhanu is super-creative since from the beginning, at the age of 21, during his engineering, he founded a Startup named – The Backbenchers which was a tech Startup founded in the hostel room of college for analyzing data that was collected from user's activities on social media pages, websites, and other online means. Now The Backbenchers is a well-known company serving clients from several countries.
While working with Syndicate Bank, he developed self-running smart websites by the application of Artificial Intelligence & Machine Learning in basic source code. Bankerpedia was the first website to run on this technology. After he had got fame through Bankerpedia, he was chosen for leading Synd Innovate 2019 which was a National Level Hackathon & it became a blockbuster Event as compared to other Hackathons conducted by Multinational Companies in India. He was also behind the 83 minutes Documentary – Synd Innovate 2019 Hackathon Highlights. He is a highly talented video editor.
In September 2019 he was diagnosed with multiple mental disorders. Dissociative identity disorder (DID), Borderline Personality Disorder, (BPD) Insomnia, etc. were some of them. He also tried to commit suicide many times and was kept in rehabilitation for several days because of his self harming nature. Struggling with his illness he started writing Hacker 404 Happiness not found and rest is the history. Hours and hours of sessions with his psychiatrist, long working hours in the office and sleepless nights writing this novel he spent several months completing the same.
Bhanu Srivastav is now a highly rated Author, Writer, and Producer on IMDb and Goodreads. Not only this, but he is also hit on Crunchbase because he founded 3 different startups. Bhanu Srivastav has his own fanbase of Serious readers and those who love to read research-based novels instead of regular Love stories. According to readers, each page of his novel is so well written that they use to start thinking that this is their own story. This novel is so relatable that once they start reading they can't wait to complete it.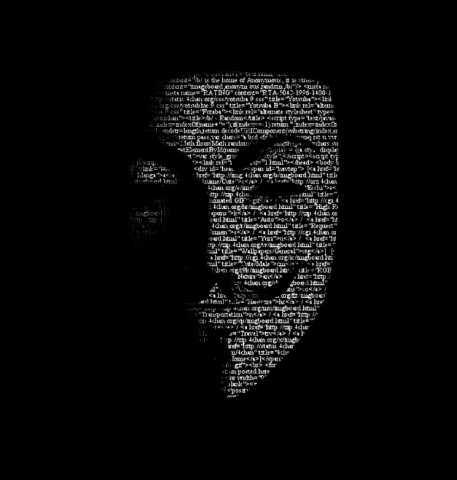 Apart from this, the anonymous nature of the Author also helped in creating a buzz about this book. Even after so much popularity, no one knows who is Bhanu Srivastav, how he looks like, what he reads, from where he belongs to, etc. etc. Bhanu use to live his life without showcasing it on Social Media channels. He stays away from crowded places because he feels lonely there, he stays away from lots of friends because he feels unfriendly there, he is an introvert and very reserved person. Due to the curiosity this his fans are always searching about him.
The way Hacker 404 Happiness not found by Bhanu Srivastav is getting famous so fast among millennials, In upcoming days, this novel is going to break several records and will win millions of Hearts. Bhanu Srivastav is the best example of this quote by Stephen Hawking – "However difficult life may seem, there is always something you can do and succeed at."
Media Contact
Company Name: The Backbenchers Inc
Contact Person: Ashish Verma
Email: Send Email
Phone: +91-9412171217
Address:Gandhi Nagar
City: Bengaluru
State: Karnataka
Country: India
Website: https://www.thebackbenchers.com