KuCoinPlay Amasses Over 250K Active Crypto Users 20 Days After Their Official Launch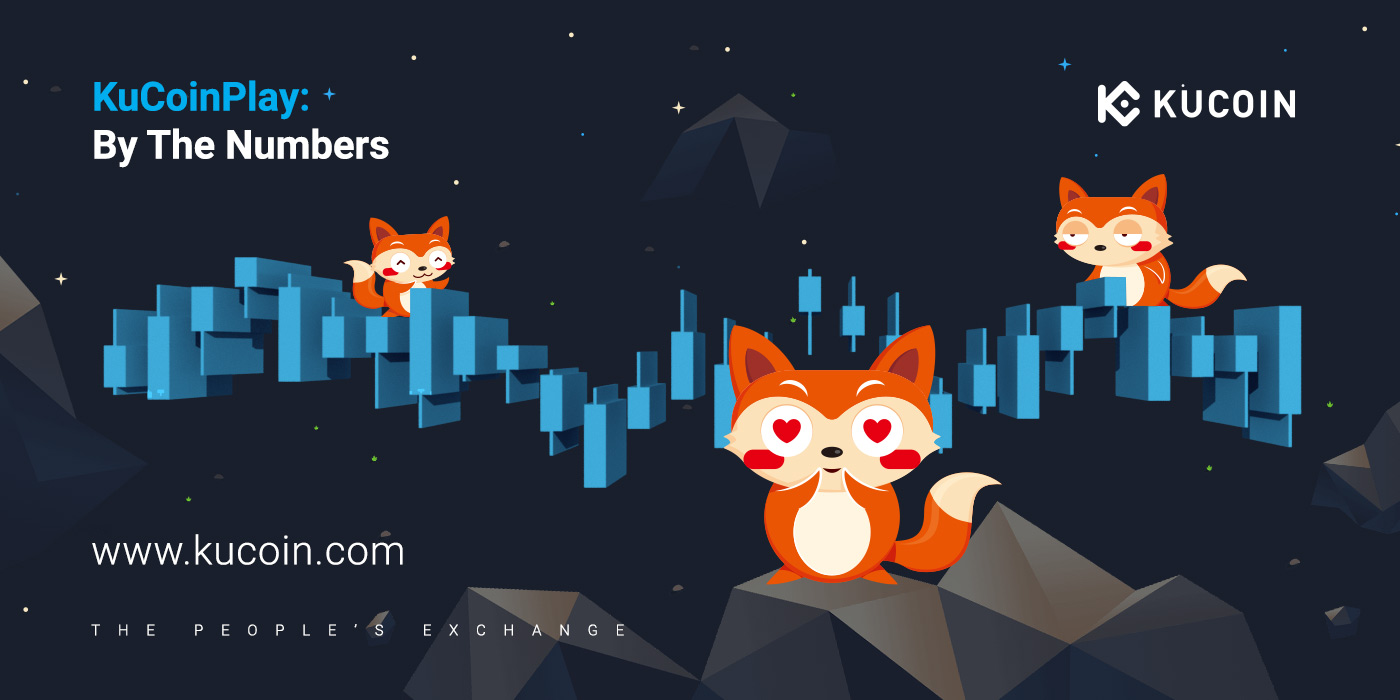 Since January 9th, the platform has seen over 247k active users with 10k+ new users joining daily, quite a remarkable 2,326.27% increase in active users compared to the previous month.
It has been 20 days since we opened KuCoinPlay for all users and it has been an amazing journey! We are truly grateful to all participants and want to reassure you we will constantly improve in order to deliver you the most valuable experience.
We wanted to share some of the results we have gotten thus far and how we plan to utilize this viral marketing platform to bring blockchain to the masses faster than any other player in the market.
First things first though, would you mind filling this feedback form? We want to know what your experience has been on the platform and would love some pointers on how to improve the user experience!
Finally, for business inquiries please get in contact with us, we are extremely eager to show you how this platform will make a huge difference in all your marketing efforts.
Now, let's get back to what you came here for, these are some stats from analytics.
Active Users On The Platform
Since January 9th, the platform has seen over 247k active users with 10k+ new users joining daily, quite a remarkable 2,326.27% increase in active users compared to the previous month.
Demographics
We have users from 208 different countries on the platform at the time of writing, a diverse and expansive audience to say the least! Any project featured on KuCoinPlay will get exposed to a very large and active global community of crypto enthusiasts, and that's a guaranteed fact.
To get a closer look at who these users are, let's quickly check out the areas of the world going crazy over KuCoinPlay right now:
Over 208 countries are represented in our userbase and numbers keep growing daily. It makes us very proud to see such a global interest in our viral platform!
Here's a breakdown of our audience by continent, it's certainly nice to see a global and growing interest. Mass adoption, here we go!
User Engagement
One metric that really surprised us in a positive way was the average time spent on the platform:
Not only are users returning multiple times to the site but they remain extremely engaged with an average time of over 8 minutes spent on the platform!
We have over 15 digital marketing experts in the team and no one has seen such impressive retention and engagement metrics before, and we have worked with thousands of websites by now!
Everyone in the team is more than proud to see such a positive response from users, they are definitely spending time and engaging with the content and even coming back multiple times.
Organic Interest:
Another great metric that shows us the actual interest of users about our viral platform is organic traffic.
We have seen a whopping 3,323% increase in search queries since January 9th, a really promising sign the word is spreading fast
Actions Delivered To All Project Participating on KuCoinPlay
We have driven over 75K direct signups/logins to KuCoin exchange among other exchange-centric actions have managed to create over 155K engagements on Facebook

Over 114K users have been incentivized to join the telegram channels of our partner projects

24K actions have been performed by users on Instagram

Over 21k actions were delivered on Medium platform
Twitter is definitely one of the most successful platforms with users performing over 417K interactions on the platform

Over 38K youtube video views have been driven so far
What The Future Looks Like For KuCoinPlay
We want to keep growing our userbase and keep driving value to all our users and partners as fast and efficiently as possible.
We are now open for partnerships with all projects that want to get some value from our platform. Whether you are listed on KuCoin or not, it doesn't matter! Get in contact with us and let's figure out how to work together to achieve all your KPIs as efficiently and effectively as possible.
Even if you are not a crypto project but the owner of a digital project please send us a request! We are really open to all possibilities and want to deliver value to all while bringing blockchain to the masses… and rewarding our users for their efforts all the way!
Media Contact
Company Name: KuCoin
Contact Person: Media Relations
Email: Send Email
Phone: 0871979465
Country: Singapore
Website: http://kucoinplay.com/