Ryan and Reece, brothers and co-founders of Change are training people to be financially independent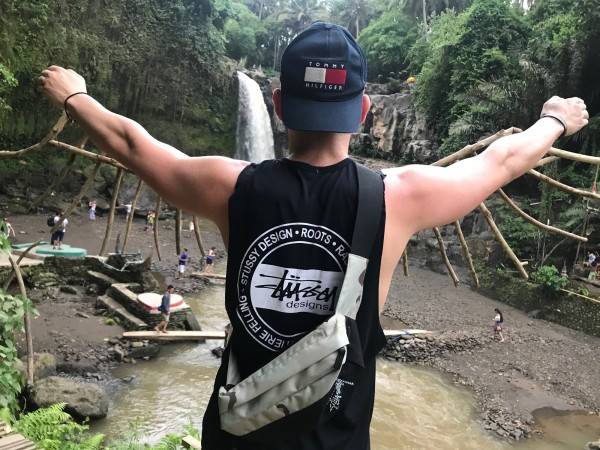 Ryan and Reece are brothers and together they have founded the company Change, to train people from all walks of life to be financially independent. They both train people to explore online income sources that allow one to be financially stable regardless of their age, gender, educational qualification, and employment status. The company's website change-online.org features a number of positive reviews from the enrolled candidates who managed to make a great income at the comfort of their home.
We got in touch with Reece to know more about their company and the kind of training they provide to people.
Interview: Give us a brief of your background.
Reece: So. I use to be a chef a few years back, and trust me when I say it wasn't what I thought it was gonna be like! 60+ hours a week, living wage slip to wage slip. I'm so glad that I took this big risk when I did, and I'm so glad to be able to help all kinds of people do what I have done and start earning a very good income online!
Interview: How did you and your brother start your company Change?
Reece: We both came across an opportunity online that we just couldn't resist even whilst being skeptical. After being apart of another system that teaches you to do what we do, we quickly realised that there was so much missing from this. We then went on to create our own modern and unto date educational training system.
Interview: What kind of training do you provide to people?
Reece: In our training, we teach the very first steps of marketing online all the way up to the most advanced strategies. We cover everything from affiliate marking, online marketing, amazon FBA, drop shipping, ecom, we even show you how to design your own products and services! We teach everything you could think of!
Interview: Who is eligible to enroll in this training program?
Reece: Absolutely anyone and everyone, as long as you're above the age of 16, and you are serious. We get so many dreamers/time wasters because people are so comfortable in what they already do, but they should also realise that they can easily level up in life if they want too!
Interview: Tell us about a few clients you have worked with so far?
Reece: We have many members who are actually earning more than us at the moment, and that's only because we offer up too 80% commissions which if you work it out, we only get 20% of their sales! This is what makes us different from other people online. We care about our members, and we have their back, all the time.
Instagram: http://instagram.com/changeonlinereece
Media Contact
Company Name: Change Online
Contact Person: Reece B
Email: Send Email
Country: United Kingdom
Website: www.change-online.org