Delve into the Mesmerizing World of Bubble Walls at Midwest Tropical

Pioneers in the indoor water feature industry, Midwest Tropical is still the company that understands and engineers the water features best. Launching the concept of low-maintenance, enclosed, indoor water features, in the 1970s, Midwest Tropical still remains ahead of its competition with its sheer creative designing abilities.
Employing a specialized closed-loop pump system to prevent water evaporation, Midwest Tropical designs a proprietary sealed version of bubble walls, making them virtually free of maintenance. Everything made in-house at their contemporary facility, with a bespoke in-house design team, they have created bespoke water features, more than 100 feet long and up to 30 feet high for 75 countries around the world. Installing their designs throughout the United States and the world, Midwest Tropical prides itself in being the bubble wall pioneers of the United States. Quality, creativity and beauty are what defines Midwest Tropical.
Is Bubble Wall Right For You?
Whether it is a visual appeal, sensory stimulation, aesthetic value or a soothing feel to an environment, bubble walls are always a great addition to any corporate environment. They equally complement a spa, a dentist's office, a corporate trade show and a casino. A contemporary bubble wall design can be installed in the following spaces:
Casinos
Offices
Hotels and resorts
Spas
Office complexes
Conference centers
Restaurants
Medical/Dentists offices
Trade Show Booths
Night Clubs

So Many Bubble Wall Designs to Choose From! Customized Bubble Walls – As Unique as Your Business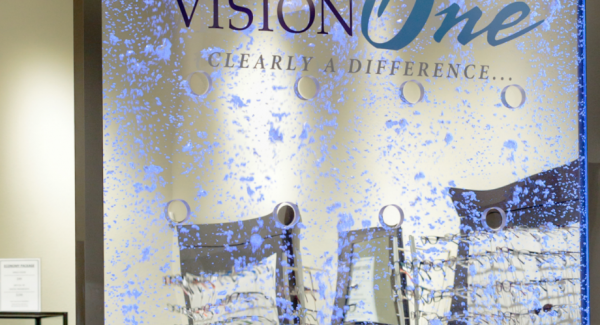 Designing and installing custom bubble walls of all types – each of Midwest's projects is unique to client's bespoke requirements, providing sheer distinction and luxury with each piece. Being bubble walls specialists, Midwest can design, build and install self-contained, automatic systems that virtually eliminate the need for daily maintenance. Corporate world has fierce competition, and you need to hold on to any edge that you can. We create custom bubble walls for restaurants, hotels, apartment complexes, medical facilities, luxury casinos, that scream out your brand identity. Be it hotel lobbies or restaurants; custom bubble walls create a serene, one-of-a-kind space.
Swirl Your Customers In with Our Swirly Bubble Walls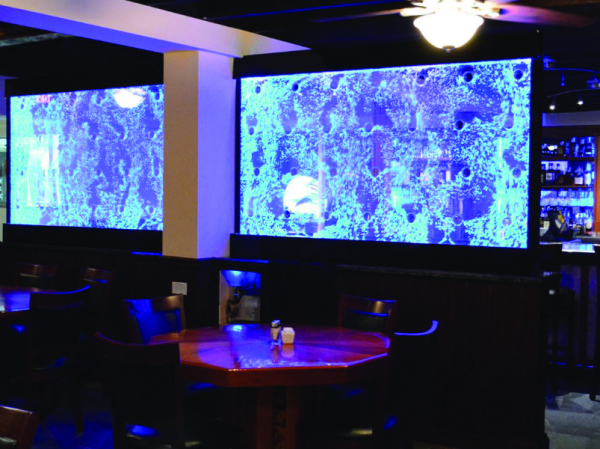 Who doesn't love the dazzling displays of twirling bubbles? Swirly bubble walls from Midwest Tropical count as strong statement pieces, when beautifully illuminated by light. This extraordinary system just like other bubble walls from Midwest is fully enclosed, requiring minimal maintenance. Even better, our creative engineering team can incorporate your logo/company name into the swirls to make one-of-a-kind swirly wall just for you! Choose from a wide range of LED lighting, shaped glass, and much more! Designing walls that go as high as 100 feet long and up to 30 feet high, there's no project too big for the bubble wall magicians at Midwest Tropical!
Make a Strong Statement with Vertical Chamber Bubble Walls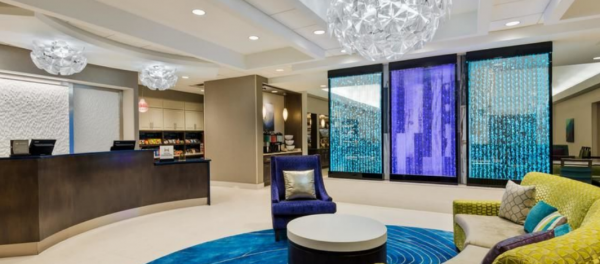 Really need to put the word out about your business? These dazzling vertical bubble walls from Midwest Tropical with their distinct vertical layout can do the trick!
Mesmerizing dancing bubbles shuffling up and down within the individual chambers in the panel, this water feature gives your business the creative edge it needs to stand out! Available in custom sizes and styles, vertical bubble walls from Midwest Tropical can be as large or small as you want. From marvellously soothing aesthetics to a greatly peaceful setting, there are so many features to love about a custom vertical chamber bubble wall.
No Customization? We Hear You! Get One of Our Stock Bubble Walls
At Midwest Tropical, you can find a variety of stock bubble wall products ready to be installed. If you need a creative edge for your corporate settings, but not sure of the water features, well, leave it to our experts. Our team will help you choose from a variety of premade options that can complement your corporate space. For the kind of bubble that will draw attention and add value, you can't go wrong with the pieces from Midwest Tropical.
Media Contact
Company Name: Midwest Tropical, Inc.
Contact Person: Gregory Burnett
Email: Send Email
Phone: 847-595-0478
Address:3420 West Touhy Avenue
City: Skokie
State: Illinois 60076
Country: United States
Website: www.midwest-tropical.com