Author's Tranquility Press is thrilled to announce the release of "Messiah, Jesus Christ, Gives Us the New Hope"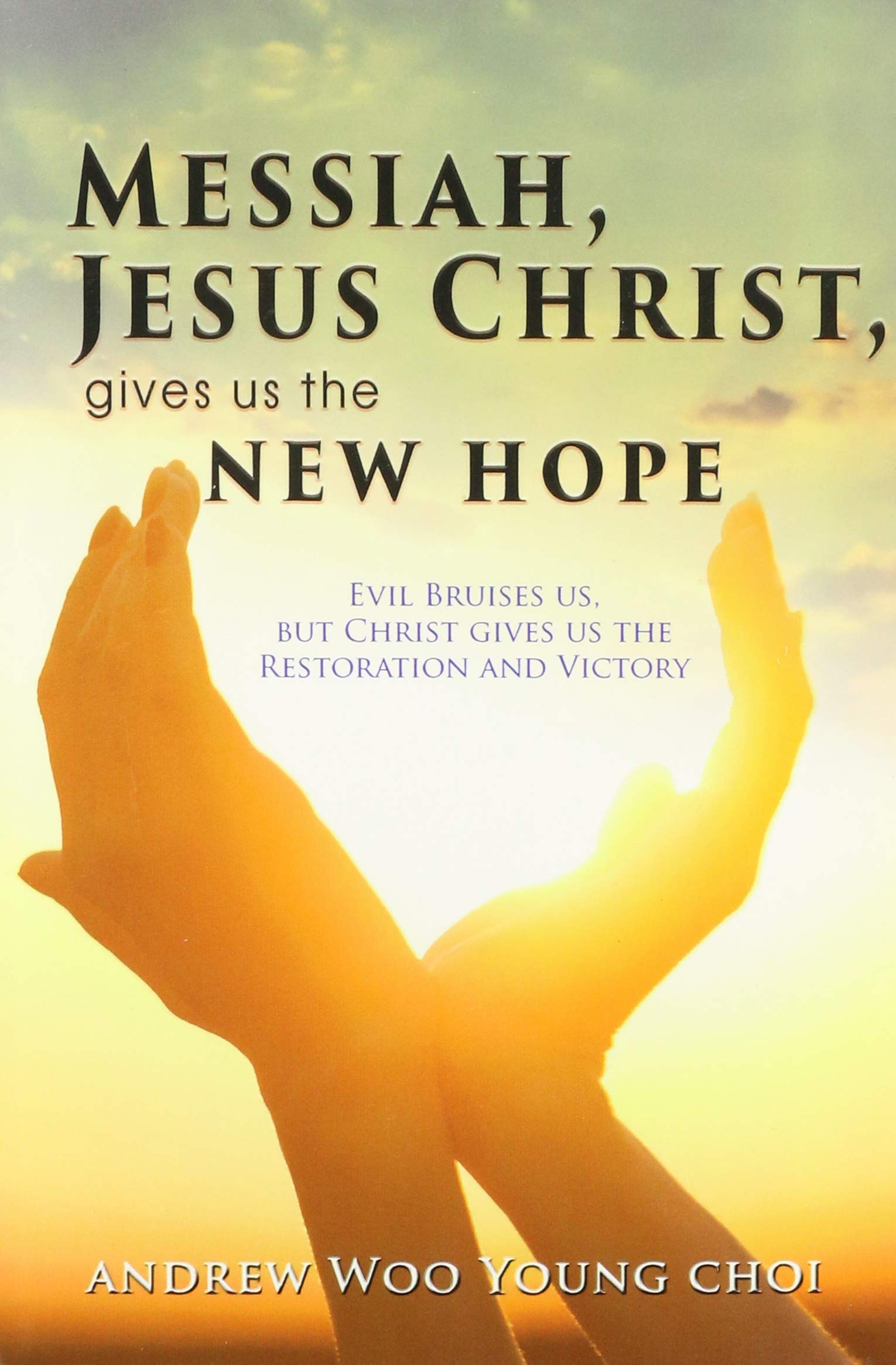 In this book, author Andrew Choi aims to inspire readers with the message of hope that is central to Christianity and the teachings of Jesus Christ.
The book is divided into three parts. The first part explores the concept of evil and its impact on our lives. Choi acknowledges that we all face challenges and adversity in life, but argues that our faith in Jesus Christ can help us overcome them.
The second part of the book focuses on the life and teachings of Jesus Christ. Choi draws on biblical passages to show how Jesus' message of love, forgiveness, and hope can guide us through difficult times.
In the final part of the book, Choi offers practical advice on how to live a life of hope and faith. He encourages readers to develop a deeper relationship with God and to embrace the power of prayer and meditation.
Throughout the book, Andrew emphasizes the transformative power of faith and the hope that it offers. He writes, "In a world that can be filled with darkness and despair, the teachings of Jesus Christ offer us a glimmer of hope. By embracing his message of love and forgiveness, we can overcome even the greatest challenges and emerge victorious."
Andrew Choi's book which can be found on Amazon is a timely and powerful reminder of the importance of hope in our lives. In a world that can often seem bleak and uncertain, his message of faith and resilience is sure to inspire readers from all walks of life.
As one reader wrote, "This book is a must-read for anyone who is seeking hope and inspiration in their lives. Andrew Choi's message of faith and perseverance is both powerful and uplifting. I highly recommend this book to anyone who wants to deepen their understanding of the teachings of Jesus Christ."
Overall, "Messiah, Jesus Christ, Gives Us the New Hope: Evil Bruises us, but Christ gives us the Restoration and Victory" is a valuable addition to the literature on Christianity and the teachings of Jesus Christ. It is a book that will inspire and uplift readers, reminding them of the power of hope and faith in even the darkest of times.
About Author's Tranquility Press
Author's Tranquility Press is a top publicity agency known for delivering innovative solutions designed to help writers across genres to reach a wider audience. The company combines the use of the latest technologies and the expertise and diverse experience of the team to provide quality, relatable content to as many people as possible, irrespective of their location across the globe.
Media Contact
Company Name: Author's Tranquility Press
Contact Person: Patricia Adams, Marketing Supervisor
Email: Send Email
Phone: (866) 411-8655
Address:3800 CAMP CREEK PKWY SW BLDG 1400-116 #1255
City: Atlanta
State: Georgia, 30331
Country: United States
Website: www.authorstranquilitypress.com