New children's book "Who Am I?" by Tina Koopersmith MD is released, a fun and unique tool for helping kids understand human complexity and embrace their individuality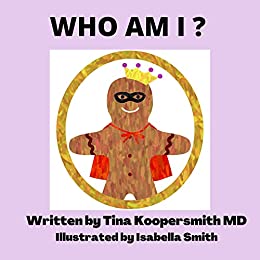 "Who Am I?" by Tina Koopersmith MD has been released worlwide. This 30-page, illustrated children's book brings readers through a series of interesting questions that compare personal attributes to those of other objects – from boats and cars to the earth itself!
Through these compelling questions and reflections, young people are challenged to consider how they relate to the world, noticing similarities and differences between themselves and the objects of comparison. By the end of the book, readers will understand how they are not only four bodies in one, but also unique individuals that can't quite be compared to anything!
Both a standalone book and a companion to Dr. Koopersmith's first children's book, What Am I?, the simple lessons presented will help both parents and children develop a new perspective on what makes them special.
Who Am I? (ISBN: 9798985010466) can be purchased through retailers worldwide, including Barnes and Noble and Amazon. The paperback retails for $12.99 and the ebook retails for $2.99. Wholesale orders are available through Ingram. Review copies and interviews are available upon request.
About the author:
Dr. Koopersmith is a:
• New Yorker Who Lives in LA
• Duke Graduate
• OBGYN/Fertility Doctor
• Doctor of Integrative Medicine
• Mother of 3 Boys, now 3 Men
• Daughter, Sister, Cousin, Friend
• Life and Relationship Coach
• Athlete
• Perpetual Student
• Meditator
• Connector
• Synthesizer
• Lover of Life
• Individual with 4 Bodies
• Soul Who is More Than Her 4 Bodies
For 30 years she focused on bringing life to her patients, and now she focuses on bringing people back to life.
About MindStir Media:
MindStir Media LLC is an award-winning book publisher. To learn more about publishing a book with MindStir Media, visit http://mindstirmedia.com or call 800-767-0531.
Media Contact
Company Name: MindStir Media LLC
Contact Person: Jen McNabney
Email: Send Email
Phone: 800-767-0531
Address:1 New Hampshire Ave Suite 125
City: Portsmouth
State: NH
Country: United States
Website: https://mindstirmedia.com/