New children's book "What Am I?" by Tina Koopersmith MD is released, a guide for understanding the 4 bodies and celebrating authentic uniqueness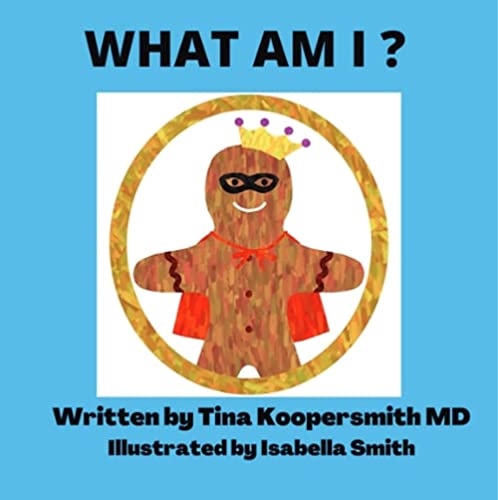 "What Am I?" by Tina Koopersmith MD has been released worldwide. This 24-page children's book examines the concept of "4 bodies" that make up every individual: the energy body, the heart body, the physical body, and the mind body. By defining the characteristics of each, Dr. Koopersmith invites readers to gain a deeper understanding of how different parts of the self can fit together.
By thinking in terms of the 4 bodies, parents and children alike can gain new paths for self-reflection, including gratitude for biological functions, preferences that may be different from others, and an appreciation for variety among people – and in ourselves!
Koopersmith presents an easy-to-understand concept that can help people of all ages. The style is playful, but the ideas are empowering, helping people see that we are simultaneously all the same – and quite unique! The message of authenticity, acceptance, and self-examination teaches developmental skills that will remain important through every stage of life.
What Am I? (ISBN: 9781958729083) can be purchased through retailers worldwide, including Barnes and Noble and Amazon. The paperback retails for $12.99 and the ebook retails for $2.99. Wholesale orders are available through Ingram. Review copies and interviews are available upon request.
About the author:
Dr. Koopersmith is a:
• New Yorker Who Lives in LA
• Duke Graduate
• OBGYN/Fertility Doctor
• Doctor of Integrative Medicine
• Mother of 3 Boys, now 3 Men
• Daughter, Sister, Cousin, Friend
• Life and Relationship Coach
• Athlete
• Perpetual Student
• Meditator
• Connector
• Synthesizer
• Lover of Life
• Individual with 4 Bodies
• Soul Who is More Than Her 4 Bodies
For 30 years she focused on bringing life to her patients, and now she focuses on bringing people back to life.
About MindStir Media:
MindStir Media LLC is an award-winning book publisher. To learn more about publishing a book with MindStir Media, visit http://mindstirmedia.com or call 800-767-0531.
Media Contact
Company Name: MindStir Media LLC
Contact Person: Jen McNabney
Email: Send Email
Phone: 800-767-0531
Address:1 New Hampshire Ave Suite 125
City: Portsmouth
State: NH
Country: United States
Website: https://mindstirmedia.com/