Canton Fair Online is Coming – Greenland Manufacturing & Trading Co., Ltd.
The 132nd Canton Fair will start officially on 15th Oct. There is a difference with previous sessions. This time feature larger and exhibition scale, long service time and more complete online functions, presenting to buyers around the world and whole-weather platform for trade matchmaking.

Part 1: What's the difference for this Canton Fair
I. Larger Exhibition Scale
The 132nd Canton Fair has expanded the scope of exhibitors to provide more diversified choices for global buyers. Thanks to strict selection by commerce departments at the provincial and municipal level, quality exhibiting companies of various industries represent the best of China's manufacturing online. In the meantime, the 132nd Canton Fair will continue to set up Cross-border E-commerce Zone and create a synergy with these e-commerce platforms to offer more options for buyers.  
II. Longer Service Time
During the Canton Fair, exhibitors and buyers can engage in all-weather networking on its official website. Starting from the 132nd Canton Fair, the website will provide services for half a year. After October 24, except for live-streaming and scheduling appointment, all other functions will be available till one month before the opening of the next Canton Fair. It will be convenient for buyers to find products, meet with exhibitors and seize more opportunities. 
III. More Complete Online Functions 
The Canton Fair has always focused on buyers' needs to enhance the effectiveness of trade matchmaking. The official website has been further optimized for the 132nd session in the following 3 aspects. First, the login procedure for regular buyers has been improved. Buyers who already have an account of the Canton Fair website can log in more conveniently via an email link. Second, the search function has been optimized to provide more targeted inquiry of exhibitor and product. Specifically, buyers can filter exhibitors according to their export markets. Third, new important functions have been developed. Users can now send and receive files in instant communication, and check if someone is online. Exhibitors can use instant messaging and send business cards in new product releases, so as to improve the efficiency of trade matchmaking.
The 132nd Canton Fair official website is now open. Come and experience it: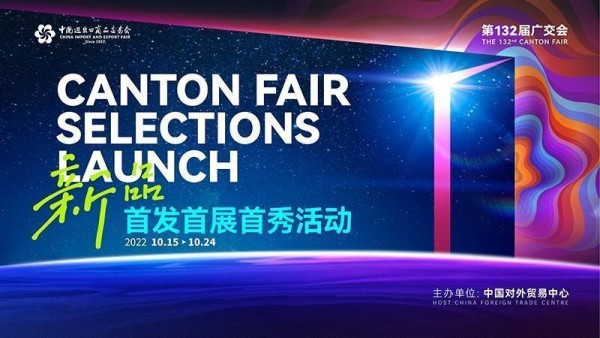 Part 2 : What GREENALND will bring customer
It is surprising that there will be a big "banquet" for the international trade companies. There are more diversified choices and quality products from various of industries. For GREENLAND, Greenland is so honor to meet Greenland's partners and reliable friends here, besides these, Greenland will have a show with a new imagination. New Modern Workwear, New outdoor garments and new sample living room.
I. New design for modern workwear
Modern workwear is based on the function. It is becoming more sustainable and humanize. Greenland are on the way in this kind of faith to develop the product that are more light, more strong and more stretchy. Every piece of workwear includes characters combined with comfort and protection. Earth is Greenland's family. we would like to dedicate Greenland's power even though Greenland are small just like ant.
II. New styles of outdoor wear
The conception of Greenland, actually, is being eco-friendly. Like Greenland's slogan for outdoor series: Respect Nature, Enjoy life. Greenland don't want conquer the nature, Greenland should to be that man and nature in harmony.
This time, Greenland have more new ideas for outdoor, materials, accessories and packages, and so on. Recycle will be a global tendency. More details will be display on this canton fair.
III. New live steam room
As Greenland's old friends who are following us know, Greenland updated company this year with larger R&D center and show room. Especially for Greenland's live stream room. After careful preparation, this time, Greenland is standing in professional circumstance that will bring customers more enjoyable experience with Greenland's live steamers.
There still are more amazing products in Greenland's website which have been updated already. Please click If customers have some marvellous idea that wanna practice, please share with us with e-mail: [email protected] or just chat with Greenland's in the living room. Greenland are more than happy to share with customers the trends in the industry.
Greenland are ready now and looking forward to meeting customers on 15th Oct.
Original Source: https://www.greenlandsh.com/news/canton-fair-on-line-is-coming
Media Contact
Company Name: Greenland Manufacturing & Trading Co., Ltd.
Email: Send Email
Phone: 0086-311 87767661
Country: China
Website: https://www.greenlandsh.com/