Introducing ILANIS diamonds, manufacturer of CVD lab grown diamonds, B2B diamond dealers, B2C first hand custom jewelry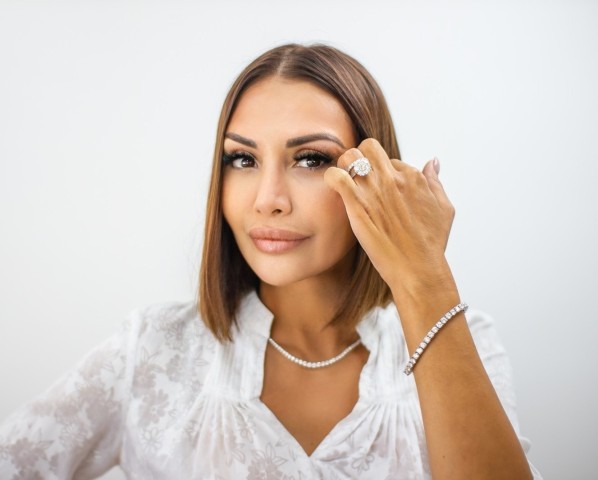 For ages, humans have been fascinated by the extra sophistication added by jewelry. For some, it's the icing on the cake to a jaw-dropping outfit; for others it's simply an obsession, and for most it is celebrating a milestone moment in life, like a marital anniversary or engagement. Pitching in its services in this ubiquitous fashion tradition is seasoned jewelers, ILANIS diamonds, a wholesale diamond dealer in New York City, proficient in engagement rings, wedding bands, and custom fine jewelry.
Legendary American actress Marilyn Monroe once wittily quipped that a diamond is a girl's best friend. ILANIS diamonds are readily available, with the perfect cut and size, for customers who want to celebrate an anniversary, an engagement, young lovers who want to tie the nuptial knots, or fashionistas looking to add extra glamour to their outfit. The company's website has an impressive array of voguish, enchanting, and affordable jewelry, dexterously crafted from the highest quality materials, gems, and stones.
The company's diamond collections include:
• Engagement rings
• Anniversary rings
• Wedding bands
• Fine jewelry
Founded in 2005 by Ilanie Hadad, ILANIS is a global leader in manufacturing big-size CVD diamonds set in high-quality fine jewelry. In her work, Ilanie prioritizes two things: her customers and the planet. A certified Gemologist and Fashion Design graduate, Ilanie boasts 16 years of experience in the diamond industry. With partnerships in NY, the UK, Bangkok and offices in Belgium, and Israel diamond district, she works with private customers worldwide.
Inspired by client memories and special occasions, Ilanie creates unique diamond jewelry that is made to enhance special moments and be passed down for generations. Above all, the client's best interest is at the core of Ilanies work. In her client's words: Ilanie puts a piece of her heart into every creation; her jewelry tells a story, arouses emotion, and transcends time.
In her work, Ilanie prioritizes two things: her customers and the planet. For this reason, she only uses superior quality, IGI and GIA certified CVD lab-grown diamonds. These beautiful diamonds are made of carbon and grown in lab-controlled conditions, much like flowers in a greenhouse. They are as accurate and exquisite as those mined from the earth with one big difference: they are ethically sourced. Lab-grown diamonds are eco-friendly, conflict-free, and do not contribute to earth mining, ocean dredging, or habitat destruction.
The diamond industry, which was once worth millions of dollars, is now worth billions in economic power. The diamond market is a thriving economic engine constantly innovating and expanding.
Lab diamonds are growing at a similar rate. Consumer spending habits on stones are changing generationally all over the world. Grown stones have carved a significant niche in the jewelry market. The eco-friendly and environmentally sustainable stones attract new customers and pique the interest of people of all ages.
Video Link: https://www.youtube.com/embed/rvQb_zFgIYU
When it comes to jewelry and the prospects of the diamond industry, public opinion polling reveals some intriguing trends in the preferences of Millennial consumers and Generation Z. Changing attitudes and trends among these generations have led to the evolution of the lab diamond trade. More than 35% of millennials and 45% of Generation Z feel it is less important stones being natural earth-mined in jewelry choices. More intriguingly, these age groups are looking for bigger gems on a lower budget and are increasingly turning to eco-friendly lab-grown diamonds. The result? According to a recent report by IGI, the leading grading company of lab-grown diamonds, there is a surge in grown diamond purchases. Many companies are shifting away from natural earth-mined diamonds to lab-grown diamonds exclusively.
As a diamond manufacturer, Ilanie Hadad has the distinct ability to provide its private customers with first-hand diamonds set in unique jewelry designs at the best prices available. "In simple words, by minimizing the number of times your diamond changes hands, you'll be certain you're getting the best quality product your budget can afford.
You'll end up with a top-quality diamond jewelry piece without the middleman markup. If you wish to upgrade the quality of the diamond, no problem, as a diamond manufacturer, I have all the qualities at the best prices available, please get in touch with me for more details", she said.
ILANIS diamonds' excellent craft is also complemented by an equally impressive customer-centric business model. The company's services have elicited rave reviews from its clients due to the adroitly created jewelry and the timely delivery. Still, even more unique is the personal attention she gives every customer. According to one of her many clients, Courtney Burns, "It is hard to even put into words how incredible my experience with Ilanie was. She exceeds any expectations one may have.
My ring could not be any more perfect!!! She is the most selfless person I have ever encountered, and her priority is the happiness of her customers. She was there to put my mind at ease with questions, comments, concerns, etc., and make sure I was thrilled!!! Purchasing a diamond ring is a huge deal; I can't imagine going through this process elsewhere. She has done so much for me.
It is only about a business transaction with other businesses, but with her, it is a whole experience. Every time I look at my finger, I smile and am overwhelmed with gratitude. She made my dreams come true!!!! So many friends and even strangers have stopped to compliment my ring and ask where I got it!!! THANK YOU, ILANIE".
Check out Ilanie Hadad's YouTube pages here and explore the beauty of her craft.
Media Contact
Company Name: ILANIS diamonds
Contact Person: Ilanie Hadad
Email: Send Email
Country: United States
Website: https://ilanisdiamonds.com