What is the Feeder of the SMT machine?
SMT machine's Feeder is generally translated as feeder or feeder. Its role is to pick SMD components mounted on the feeder, the feeder for the bonder to provide components for placement.
For example, there is a PCB need to mount 10 kinds of components, then you need 10 feeders to install components for the bonder.
Classification of SMT feeder
I.According to the machine brand and model distinction . Generally speaking, the feeder used by different brands of bonder is different, but different models of the same brand can generally be common.II.Distinguished by the size and type of package with components.The type is generally four kinds: 1. with installed; 2. tube installed; 3. tray (also known as waffle tray); 4. bulk.The tape package will be distinguished from the size of the tape package, such as 8mm, 16mm, 24mm, 32mm, etc.III.According to the original and imitation distinctionThe original is the original bonder production manufacturer productionDue to the high demand of bonder feeder, there are many imitation feeders in China, and some of them are very good in quality.
Specification of NeoDen YY1 pick and place machine feeder
1. Small size with powerful magazines and newly designed tape feeders to support large tape reels configuration flexibly, easy to install and replace tape reels conveniently, to ensure the most excellence solution among all of the entry level machines with lower budget but higher stability.
2. The newly-designed stick feeder with its compact shape, is perfectly compatible with the tape feeder system.
3. Supports bulk component feeder, strip feeder and IC tray feeder.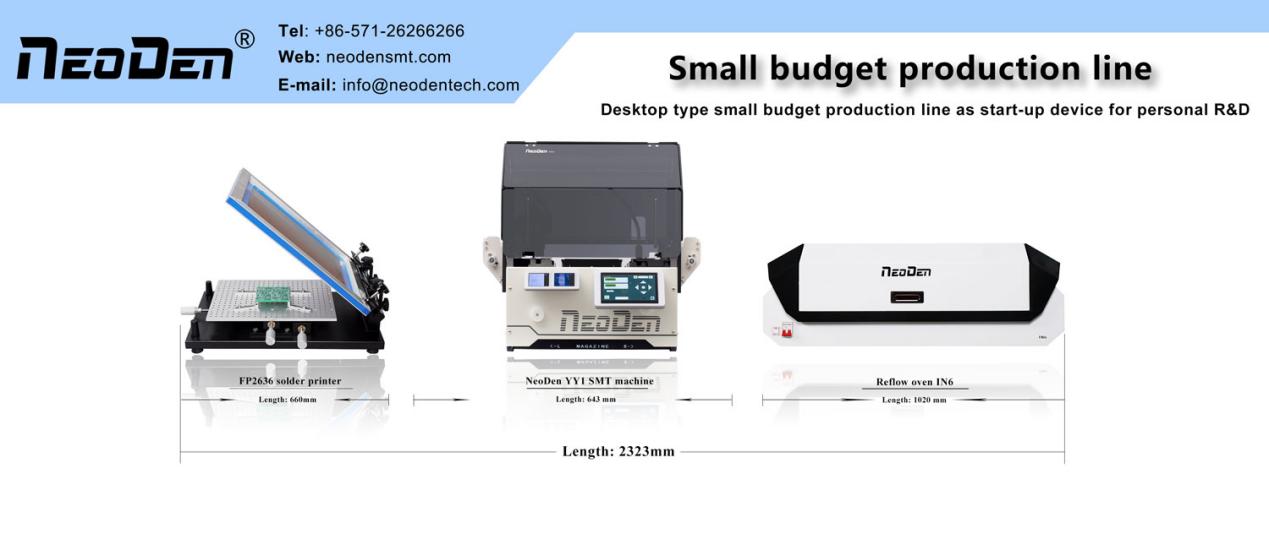 Media Contact
Company Name: Zhejiang Neoden Technology Co., Ltd.
Email: Send Email
Phone: 86-18167133317
Country: China
Website: https://www.smtneoden.com/