How to Achieve Goals at Work and Improve Executive Function
A proper plan is one of the main tasks of the team manager, and how to reduce risks is gradually becoming an important issue for team leaders.
It is particularly important to effectively avoid uncertainties during development. Such as improving sales performance, and productivity, and reducing staff turnover. However, even though a detailed plan is completed, the goal is still unattainable sometimes. Managers do their best to plan and team members work hard.
1. Prioritisation of objectives
There are many employees in the team, so sometimes managers would think that they can progress more objectives at the same time. However, employees have daily routines such as contacting customers, preparing reports and dealing with unexpected tasks, thus it is difficult to achieve consistency to a certain extent. Therefore, it is important to set priorities and measure completion through key criteria over the same period.
2. Team members did not understand the objectives accurately
Managers sometimes complain that employees did not take their tasks seriously enough and it is not necessarily a matter of their ability. It is most likely that the employee does not really understand his or her work objectives and the specific expectations of the leader. For example, the progress of goal completion must be clearly communicated or reviewed regularly in weekly meetings, and the milestones of progress need to be repeated over and over again to ensure that each team member, truly understands the work they need to do.
3. Did not spend time on the important things
Important and urgent matters are the first priority. However, many people spent a lot of time and effort on unimportant but urgent matters, causing many team members to be very tired and busy at the end of the day. Therefore, it is particularly important for managers to accurately target and prioritise objectives.
How to avoid the above three factors getting in the way of accomplishing team objectives?
With Tracup, team members can process all tasks efficiently. Getting started in a minute!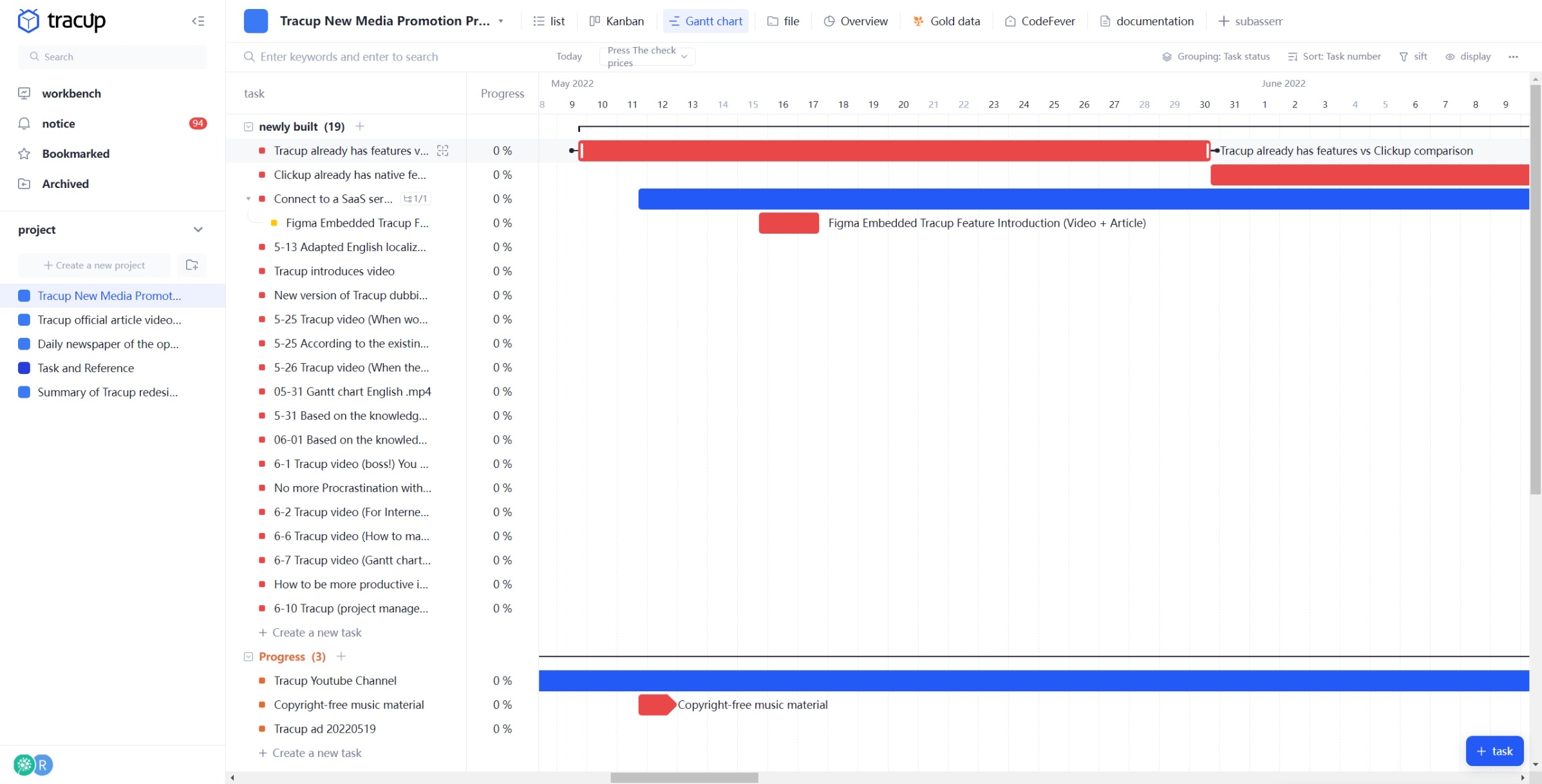 Tracup is a delicate teamwork platform that supports the quick creation of projects in a variety of ways and allows for intuitive monitoring of projects. With just one account, users can manage all projects simultaneously, including but not limited to those users created and participated in. More than that, it has more unexpected surprises.
Kanban: view project progress at a glance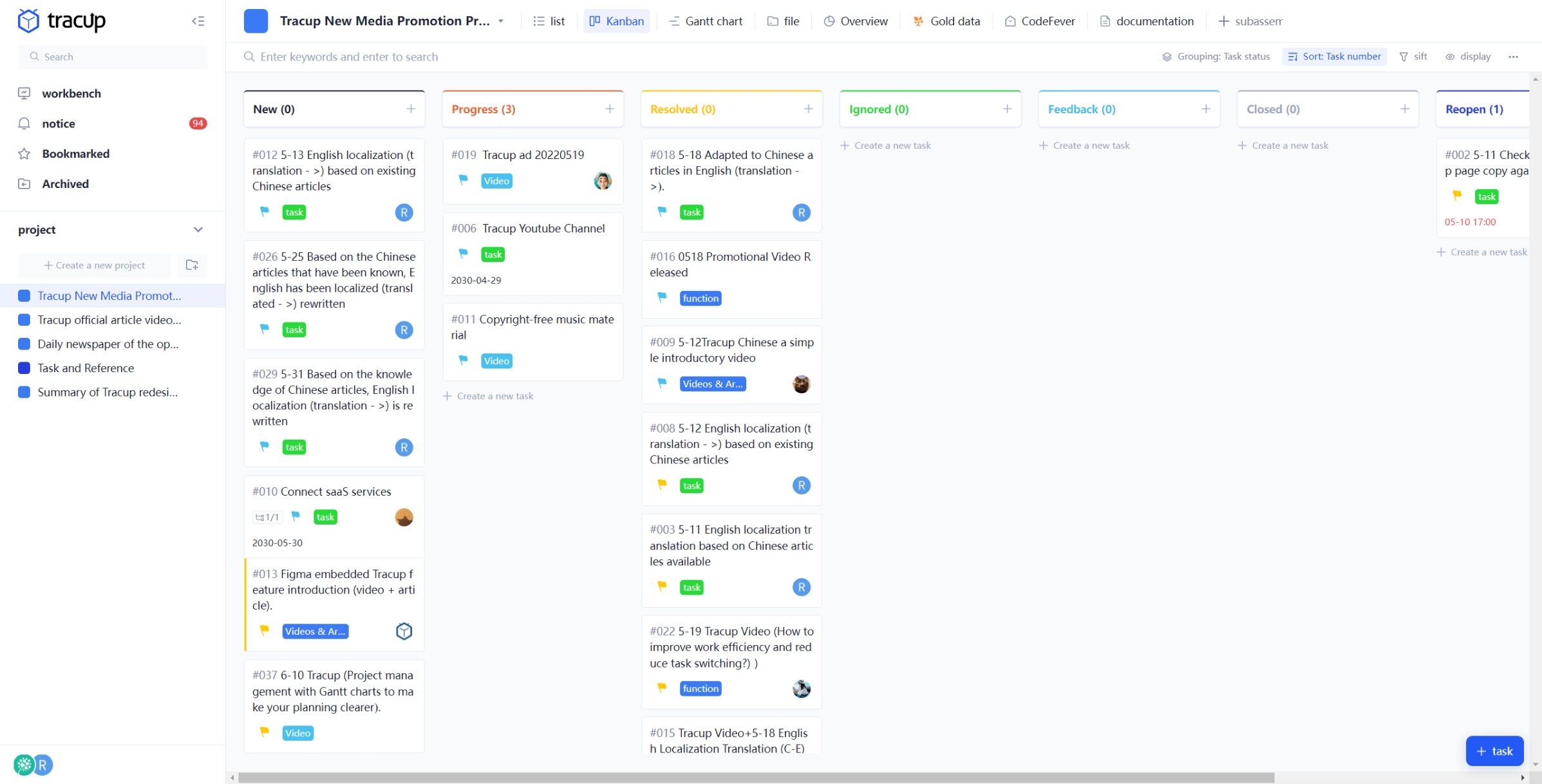 Plans fail to change as quick as they should? Sort the Kanban board as you wish, with a high degree of customisable access. In Kanban mode, the cards can be flexibly sorted by dragging and dropping, which is perfectly matched to the actual work of the team. In addition, users can set permissions based on the team's role to enable collaboration between multiple team members.
Except the Kanban view, there are more ways to use Tracup
Different from most project management applications, Kanban is just one of the features that can help users and the team to multiply the efficiency. Project statistics, developments, members and issues are all available at a glance; automatically updated data visualisation charts for monthly and weekly reports can do more than users ever thought.
Read more: https://tracup.com/blog/How-to-Achieve-Goals-at-Work-and-Improve-Executive-Function
Media Contact
Company Name: Tracup
Contact Person: Jon W
Email: Send Email
Country: Singapore
Website: https://www.tracup.com/