PoutineSwap Disrupts Canadian Crypto Ecosystem with a True Zero-Fee Model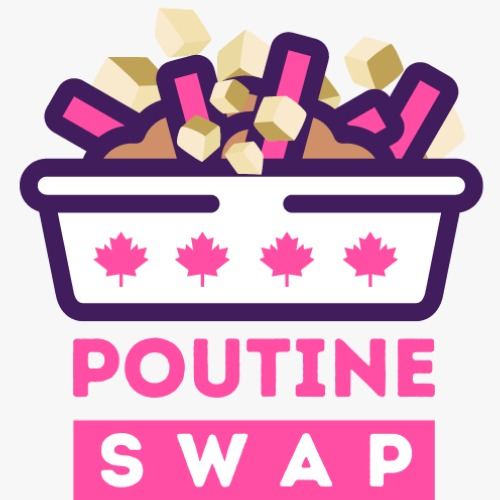 Thanks to its deep liquidity pool, the crypto platform gives Canadians more crypto for their cash
CALGARY, Alberta – PoutineSwap, a new Canadian crypto platform, is transforming the crypto ecosystem by offering a true zero-fee alternative to buy and sell crypto. For Canadians looking to maximize their crypto investments, PoutineSwap gives them the most crypto for their money, making it Canada's premier platform for crypto transactions.
PoutineSwap was created as a transparent alternative to the other crypto exchanges that advertise low or zero fees. While many exchanges and platforms promote zero fees, investors often discover that margins on buy and sell prices are exorbitant, hitting investors with hidden fees within these margins. To combat this lack of transparency, PoutineSwap set out to create a truly zero-fee model with the industry's lowest spread on buy-sell prices. The result is a platform that gives investors an easier way to enter the crypto ecosystem and maximize their investments by giving them the most crypto for their money.
In launching PoutineSwap, creators also wanted to give investors a streamlined, efficient platform that is easy to use. Onboarding takes less than five minutes, meaning investors can quickly begin trading on the platform. Various payment options are also available with generous limits, including VISA debit, Interac E-Transfers, and Electronic Funds Transfers to fiat wallets in increments up to as much as $15,000 CAD. Even with its efficiency and simplicity, developers created the platform to ensure ultimate security and full compliance with FINTRAC to give investors peace of mind. Additionally, PoutineSwap also got the PCI DSS compliance that further enhances their security measures by adhering to much higher standards than required in the industry.
PoutineSwap's innovative approach to crypto is made possible by its unique structure. Its liquidity pool runs deeper than most platforms' pools by integrating multiple exchanges, liquidity providers, and miners into one seamless platform. This revolutionary approach sets PoutineSwap apart from the competition and allows it to offer investors the best prices on buying and selling crypto.
"PoutineSwap is changing the narrative when it comes to transparency in the crypto space," said Manuj Gupta, CFO of PoutineSwap. "While many platforms pay lip service to their investors by touting zero- or low-fee models, the truth is, their fees are often hidden in high buy-sell margins. We set out to change that by giving Canadians a truly zero-fee platform that easily allows them to enter the crypto ecosystem and get more crypto for their money. It's time for a change in the way platforms value their investors, and PoutineSwap is leading that charge."
Media Contact
Company Name: PoutineSwap
Contact Person: Catherine Higgs
Email: Send Email
Country: Canada
Website: https://poutineswap.com/