Blueflower Media Changed The SMB Marketing Landscape
Small to mid-sized businesses have for a long time struggled with finding agencies that can support them with their various design, development, and marketing needs. Traditionally agencies have targeted large enterprises to work for as they had the largest budgets which allowed them to deploy the appropriate resources to complete those projects.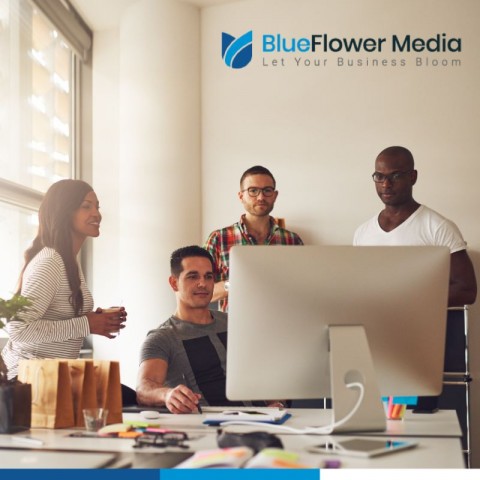 SMBs on the other hand generally did not have this luxury. Many of them bounced from agency to agency, looked into hiring internally, outsourcing companies, and even Fiverr. The hurdles they would face growing their businesses would often be considered overwhelming. The average new licensed plumber looking to start a business may have to worry about hiring a logo designer, a website designer, a content writer, and then coordinating their hosting requirements, email marketing opt-ins, general business material design and so much more. Not to mention, once their website and online presence looks great, they will have to coordinate with other agencies regarding their digital marketing needs.
The amount of time wasted in filtering agencies, re-explaining new requirements, coordinating the communication from new agencies with your past agencies, negotiations can truly be business breaking for many. The costs associated with this will also be pretty considerable for new companies.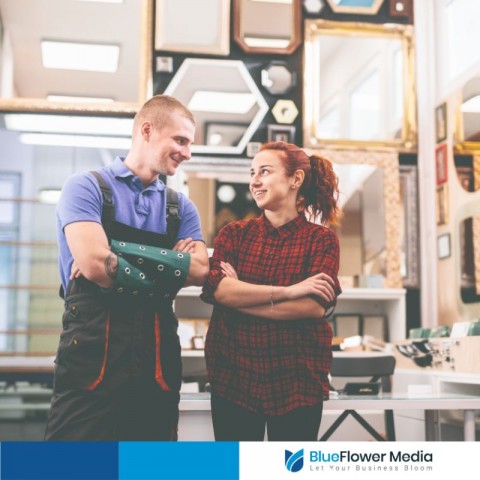 BlueFlower Media aimed to solve this problem exactly and have done quite well as they have over 100+ SMBs on monthly marketing packages and retainers receiving a wide range of design, development, and digital marketing services. As a full-service agency, they have streamlined their client collaboration process so their clients can leave them feedback on their design, and website design work easily and to wrap up projects as soon as possible using their BFM Feedbacker tool. For their digital marketing projects, they have also provided their software called BFM LeadTracker which allows them to view all lead source, call recordings, transcripts, and much more. Using these two softwares, they have really changed the game for their clients, allowing them to save money, time, and see the analytics for all their marketing performance much more clearly.
BlueFlower Media has committed to solving the problems of small to mid-sized businesses and are constantly looking for new ways to serve them. When asked about his vision in growing the business, their CEO Noman Hossain said: "I understand the struggles and pains small business owners face when starting their new businesses. I faced all the same challenges when starting BlueFlower Media which was essentially a website design business 5 years ago. Small businesses have repeatedly told me they don't want to worry about 'IT issues' and that 'You're the tech guy', they did not want to run around looking for new companies for every little thing they needed. We had to find a way to make that possibility for our clients while being affordable as well. It hasn't been easy, but I think our clients really appreciate the end results."
BlueFlower Media announced that in 2021, they will be focusing on providing their clients with additional software solutions to help them manage their leads in an intuitive CRM so they can manage all the leads that they are viewing within their existing lead tracking system. Their goal is to make it easier for small businesses to have a better brand presence online, generate leads, and manage them successfully to grow their business.
They are active on social media too – Instagram and Facebook.
Company Name: BlueFlower Media Corp.
Contact Person: Noman Hossain
Email: [email protected]
Country: Canada
Website: https://www.blueflowermedia.com
Media Contact
Company Name: BlueFlower Media Corp.
Contact Person: Noman Hossain
Email: Send Email
Phone: +1 (647) 712-6119
Country: Canada
Website: https://www.blueflowermedia.com