NPL Home Medical Earns Best Employers in Ohio Award
NPL Home Medical specializes in providing high-quality, custom wheelchairs and has been recognized as one of the 2021 Best Employers in Ohio.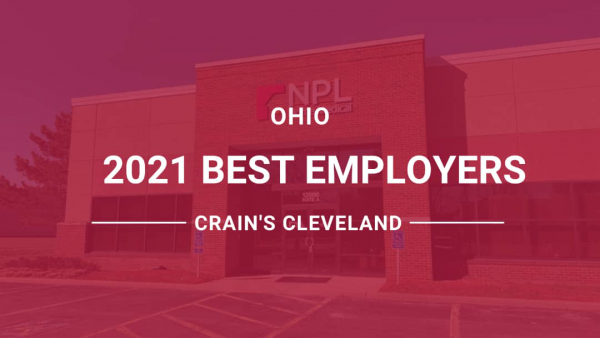 NPL Home Medical, a top provider of custom wheelchair and mobility solutions, has been selected as a 2021 Best Employers in Ohio. Led by Best Companies Group in partnership with Crain's Cleveland Business, this leading workplace award recognizes the best employers in Ohio, considering a wide variety of factors such as company culture, workplace demographics, benefits, management engagement, and employee satisfaction.
"The custom mobility solutions we provide can literally change someone's life, so our culture takes on a level of passion and commitment to our customers many businesses don't see" said NPL President and CEO David Haynes. "Our team really believes in what we do so making sure they feel empowered to do their part in delivering these life-changing solutions is vital to creating an amazing workplace. We are delighted to be recognized for the unique environment we have built."
The 2021 Best Employers in Ohio annual award recognized a total of 42 companies throughout Ohio. The program is designed to identify, recognize, and honor the very best places of employment across the state. To be considered, companies participate in a two-part survey that evaluates employee experience, worth approximately 75% of the total evaluation, with the balance of the evaluation considering workplace policies, practices, philosophy, systems, and demographics.
In the employee survey, one NPL Home Medical employee said "In my opinion, we have the perfect mixture of corporate structure with the feeling of a small business personality!" While another employee said they believed the company "Cares about its employees and is continually investing in its people."
In 2020-2021 NPL grew its workforce organically 45 percent while expanding geographically. "When we are growing as we are, and you have a culture that not only honors existing staff but newly onboarded employees as well, you end up with both a competitive advantage and a fun place to be." Haynes added.
For more information on the Best Employers in Ohio program and to view the complete list of honourees, visit 2021 Best Employers in Ohio.
About NPL Home Medical
For over 20 years NPL Home Medical has been synonymous with "The Custom Wheelchair Experts." NPL's focuses exclusively on providing the optimum custom wheelchair, and a level of service second to none in the industry. Every mobility solution we provide is custom designed by our RESNA certified Assistive Technology Professionals (ATP's) to specifically accommodate each patient's unique needs. Having provided thousands of custom mobility solutions, NPL understands how important a patient's mobility is.
For more information, visit www.nplhomemedical.com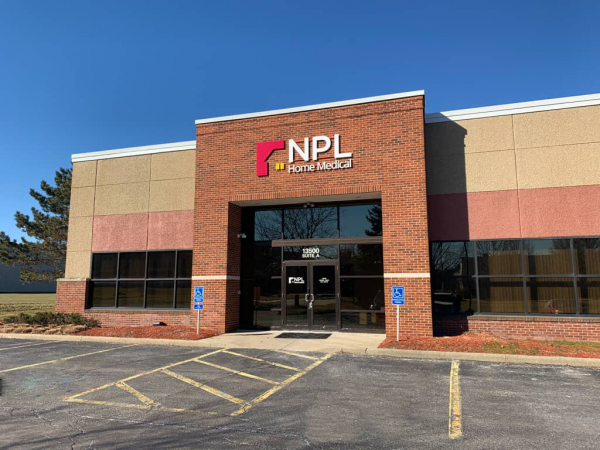 Media Contact
Company Name: NPL Home Medical
Contact Person: David Haynes
Email: Send Email
Address:13500 Darice Parkway
City: Strongsville
State: Ohio
Country: United States
Website: www.nplhomemedical.com