NEC Collaborates With R.A.E.T Commerciale For The Distribution Of SMB Communications Solutions In Italy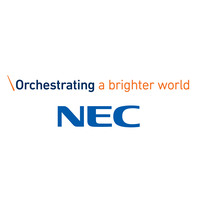 According to Bert Plasman, VP Channel Sales of EMEA at NEC Enterprise Solutions, "We are pleased to appoint R.A.E.T Commerciale as our distributor. They possess in-depth knowledge of the telecom sector and have great experience too."
NEC Enterprise Solutions, the international leader in Information and Communication Technology, recently appoints R.A.E.T Commerciale as their distribution partner for phone SMB systems in Italy.
NEC holds the expertise of around 120 years in advanced ICT technology, phone systems, cloud communications, and other IT-enabled services. Along with its existing distributors, the company recently announced its partnership with R.A.E.T Commerciale to offer Phone Systems for SMB's in Italy. The distributor will offer its resellers the advanced communication system from NEC to increase their business productivity and continuity. They will sell the NEC's powerful UNIVERGE SV9100 / SL2100 communication servers along with various products of business applications and terminals, including IP DECT.
According to Bert Plasman, VP Channel Sales of EMEA at NEC Enterprise Solutions, "It will also help us understand the telecom and IT-based needs of the organizations in Italy to offer powerful solutions. Being the successful distributors of competent brands, R.A.E.T understands what the businesses want, and through their resellers, they offer valuable telecom solutions."
NEC is known for providing a full spectrum of choices to SMEs for IT and Communication technologies because of the company's long-standing commitment towards the global market. R.A.E.T Commerciale was previously the Panasonic distributor, but the partnership ended as Panasonic moved away from the PBX market.
In the words of Andrea Parigi, General Manager at R.A.E.T. Commerciale, "We are proud to partner with global No. 1 IP-PBX Call Control market company NEC. Their wider portfolio has made us expand their IT and Communications solutions in the Italian market. Even NEC's systems have excellent functionality, offer value for money, and are reliable too."
NEC's communication solutions are powerful yet affordable as it caters to the broader need of small and mid-sized businesses.
About NEC Enterprise Solutions
NEC has 120 years of expertise in ICT and other advanced communication technologies. With its flexible and powerful solutions, it is helping businesses to increase productivity and improve customer satisfaction.
Media Contact
Company Name: NEC Enterprise Solutions
Contact Person: Jim Eagers
Email: Send Email
Phone: 0115 969 5700
Address:Innovation House, Mere Way Ruddington Fields Business Park
City: Ruddington
State: Nottingham, NG11 6JS
Country: United Kingdom
Website: www.nec-enterprise.com/