New Country Appliances Inc Announces Open Box Deals On Home Appliances and Electronics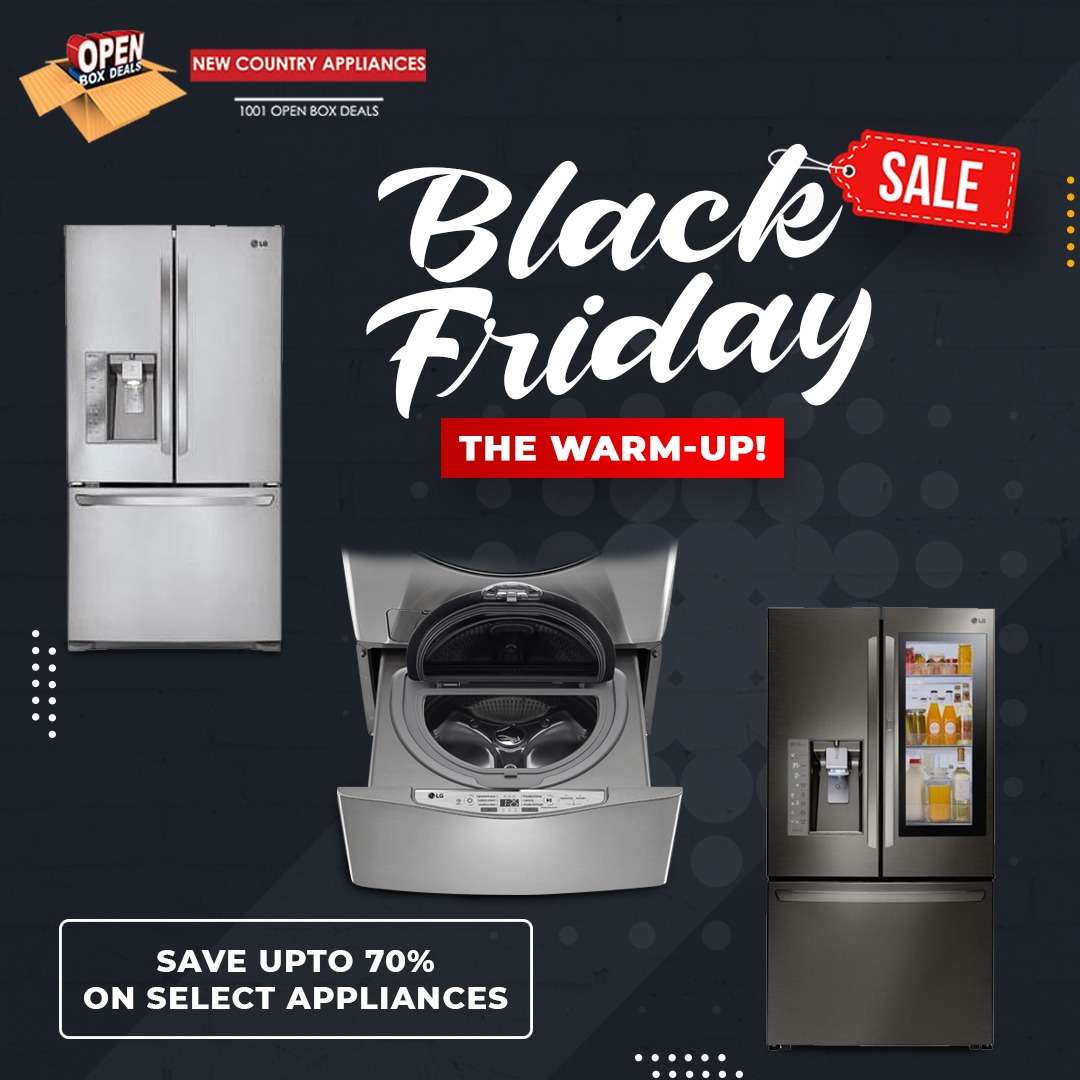 November 20, 2020 – Thanks to the team at New Country Appliances Inc, homeowners, and office personnel can get their hands on a wide range of appliances despite the negative impact of the COVID-19 on finances. New Country Appliances is offering open box deals where customers can get high-quality appliances including refrigerators, washers, dryers, dishwashers, microwave, range hood etc. at very affordable prices. These household appliances come with discounts running into hundreds or thousands of dollars. New Country Appliances is widely regarded as the hidden gem of Surrey for its commitment to providing value at low prices.
New Country Appliances will also be rolling out many Black Friday deals including open box refrigerators and many other products. With discounts ranging upto 70%, the company has been highlighted by many as the place for best buy Surrey deals. New Country Appliances' open box stores located in Surrey and Langley has an inventory that includes the following home appliances: open box televisions, washers, dryers, dishwashers, refrigerators, microwaves, range hoods, air conditioners, and many more electronic appliances.
Literally raining offers on Refrigerators in Surrey
As part of their ongoing Black Friday campaign, The Great Refrigerator Sale week is nothing short of a deluge of steal deals on Refrigerators. For instance, LG Ultra-large 4 Door convertible refrigerator with a bottom freezer which retails at MSRP $3899 is available at $1099 in this sale. Similarly, the other Black Friday deals on washers, dryers, microwaves, cooktops, dishwashers, etc. are equally irresistible.
"Given the high prices of white goods this holiday season, our open-box deals are simply mouth-watering! Don't let the pandemic spoil your celebrations, and head straight to our store, where we sell high quality and as good as new home appliances at unbelievable discounts," says Shiv Garg of New Country Appliances.
The store, which went public in 2006, has gained tremendous local popularity for its open box deals and customer service. Apart from its helpful customer support team, the company's structure features a very spacious park-and-load area to allow customers to pick up appliances if they opt-out of delivery. The store also offers on-site certified technicians to run installations when necessary and has a network of 30 dealers across Western Canada. Appliances on New Country Appliances Inc's inventory are reportedly sourced from reputed brands and manufacturers.
New Market Appliances welcomes everyone to browse its collection, where new products flow in every day, and there are great deals for a wide range of household products.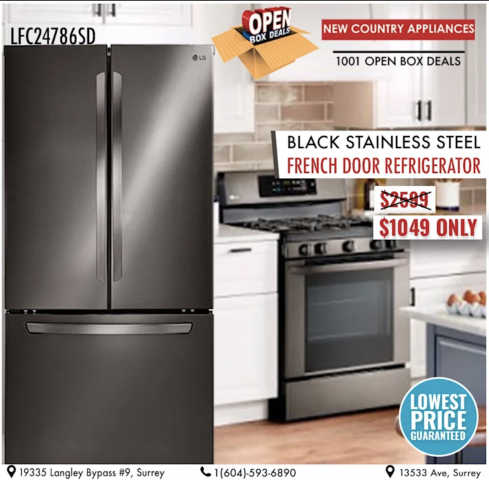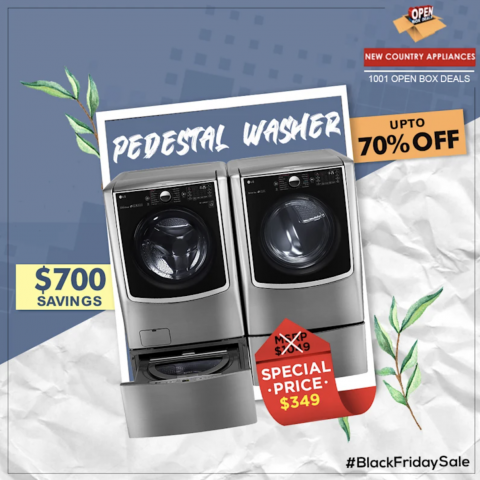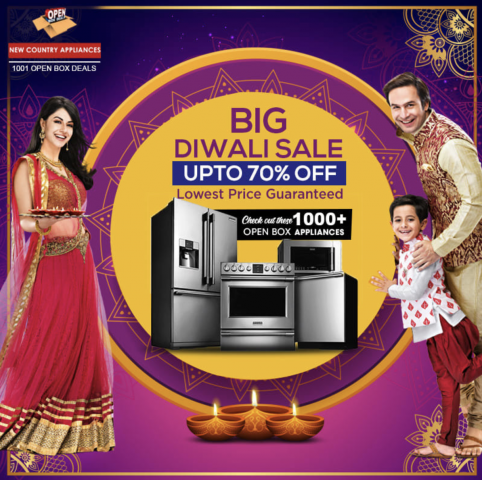 For more information, please visit:https://newcountryappliances.com/
Media Contact
Company Name: New Country Appliances Inc
Contact Person: Shiv Garg
Email: Send Email
Address:13533 78 Ave
City: Surrey
State: BC V3W 0A8
Country: Canada
Website: https://newcountryappliances.com/