New York-based Multimedia Artist, Lin Ji, Set to Become Next Big Thing in Contemporary Art
Contemporary art is growing rapidly, and talented multimedia artist, Lin Ji, is right in the thick of things. The highly revered artist has earned loads of positive feedback for his artworks. He has had most of his works displayed at national and international exhibitions. Recently in 2020, Lin Ji completed a solo exhibition at Obition, Seoul, South Korea. It was a resounding success.
Since the commencement of his professional career years ago, Lin Ji has risen quickly through the ranks and is now widely referred to as "everyone's favorite artist". When he is not gracing art shows and exhibitions with his presence, Lin Ji is busy taking in custom art request from art enthusiasts and prospective clients. Many have come to fall in love with his ability to present water.
Lin Ji is also known as Webson Ji in certain circles. He is Chinese by origin but has found a place for himself in America's most enterprising city, New York. Despite being born with loads of talent, Lin Ji has put in lots of effort to be the best at what he does and broaden his scope of expertise. He holds an M.A. degree in sculpture from Savannah College of Art and Design and a B.F.A. degree in Public Art from China Academy of Art. He also holds membership positions in reputable art organizations such as the International Sculpture Center, the New England Sculptors Association, and the National Sculpture Society.
Like most of the greats in the art industry, Lin Ji has bagged a few awards for his incredible art and work ethic. In July 2018, he was honored as the Best Young Artist of the Year at the GAMMA Young Artist Competition in Tokyo, Japan. He won the award after a rigorous competition with 226 participants from over 26 different countries. His remarkable work has seen him become the darling of many magazines and catalogs around the world, namely: Chinaweekly, The China Press, Soho, VoyageATL, China Underground, as well as magazines and catalogs like Aesthetica Magazine, Creative Quarterly, Al-Tiba9 Art Magazine, APERO catalogue, ArtAscent.
Lin Ji operates from his website at Webson Ji Studio where displays an impressive portfolio of finished artworks and exhibitions. When he is not creating from the mind, the phenomenal artist disclosed that he was always willing to take on new projects and requests from clients.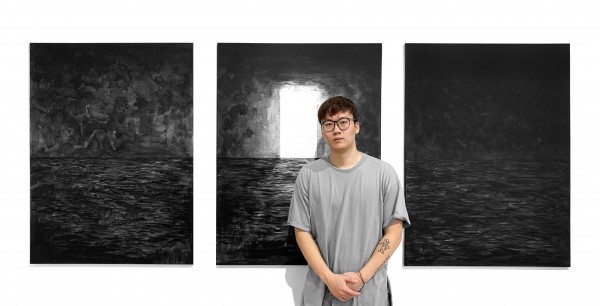 For more information about Lin Ji [Webson Ji], visit his official website at https://www.websonji.com/ and use the media contact details below.
Media Contact
Company Name: Webson Ji Studio
Contact Person: Webson Ji
Email: Send Email
City: New York
State: NY
Country: United States
Website: https://www.websonji.com/