JunjinTTS's 'Richmill' Applies for a Patent for SM High-speed Collet Chuck
JunjinTTS (CEO Jeong-ho Park), a Korean company that specializes in producing molds, was established in 2004 and has been developing cutting tools for over the last 10 years. It is the first in the world to research and produce fully-coated products, instead of partially-coated ones.
JunjinTTS's own brand 'Richmill' has a shrink fit chuck and a self-developed high-frequency induction heating device that was manufactured thanks to the acquisition of an origianl technology of 'Richmill', a Japanese company, in 2010; the brand is welcomed in the global mold market as they have competitive edge even when compared to foreign products.
Richmill developed and applied for a patent for SM High-Speed Collet Chuck that can accurately fix tools to collets. The SM high speed collet chuck maintains a runout within 5㎛ (T.I.R) at the 5D tip to prevent distortion of the collet by pulling the collet inside. SM High Speed Chuck is PVD coated to reduce rust and is suitable for SILM, precision, and high speed MCT.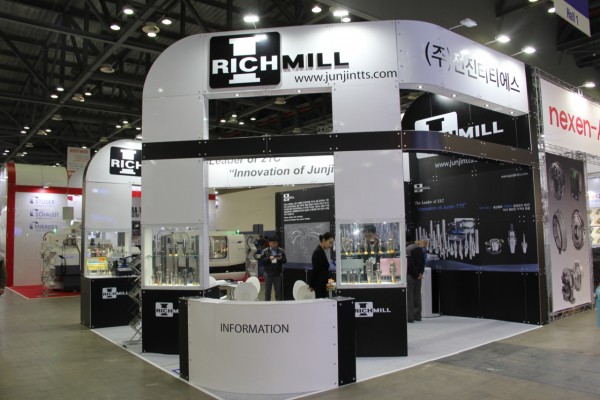 Richmill manufactures and supplies all tooling systems for machining centers, and its greatest strength is that it's made to be highly precise based on Richmill's tool design and processing technology from Japan, on top of Richmill's own experience and know-how. Moreover, it has been actively expanding exports by participating in exhibitions held in Germany and China since 2013. Starting with China, it plans to expand its export countries to Vietnam, Middle East, and Europe, and it is in preparation of acquiring various certifications to enter overseas markets.
Jeong-ho Park, CEO of Junjin TTS, said, "We will increase the pride of Korean cutting tool companies by making products of the highest quality that are recognized in the global market and, by setting customer satisfaction as the top priority, we will grow into a company that delivers more than 100 years of technology and know-how like other professional companies overseas."
Media Contact
Company Name: JunjinTTS CO., LTD.
Contact Person: Jung Seunggi
Email: Send Email
Phone: +82-62-955-3337
Country: South Korea
Website: http://richmill.co.kr/