Top American-Made Fishing Gear Company Introduces Revolutionary New Lure Technology for Enthusiasts
BROOKLYN, New York – UFISH, an innovative U.S. based family-owned brand that makes and sells cutting-edge fishing equipment through their online website, has officially launched their game-changing electric, self-propelling, 3D-printed Robotic fishing lures. Powered by USB charging, the breakthrough technology comes in a wide variety of options ranging from Red and White Bass to Guadalupe and Rainbow, with the realistic look of each model achieved via a combination of surface laser and high-quality coating. Their multi-articulated sectional engineering allows them to move freely in the water, mimicking the swim patterns of real fish – a never seen before feature in the world of casting. Additional propeller installation options and larger size models are also available.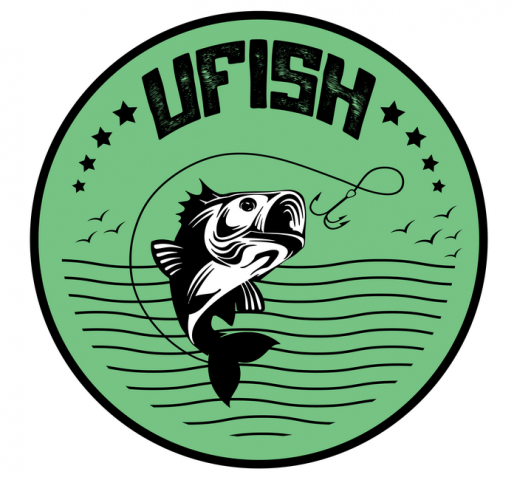 Because each is hand-made, production is limited, so customers who are interested in grabbing a robotic lure while stocks last can do so for the price of a few cups of coffee at https://ufishusa.com/collections/robotic-lure, especially during holidays times this fishing lures are hot selling as many people buy them as holiday fisherman gift.
Perfect for freshwater and salt-water fishing, the strength of these hyper-realistic hand-made fishing lures is in their design. Each is rust-proof with very sharp hooks, uses floats and front-wires to prevent tangling with debris, and can be reused many times to draw in those big fish that prey on small fry. They're also a perfect gift for men and any fishing enthusiast. It is fun to operate for kids and adults and serious fishermen will certainly reel in bigger catches.
Video Link: https://www.youtube.com/embed/z4vNhupu5-A
"Fishing is not just a hobby," says co-owner Jane Goodman. "That feeling of joy when your patience pays off is priceless, and better accessories and equipment help it pay off more often. Our products are state of the art, unrivaled in the fishing industry, and provide our customers with the best value for their hard-earned dollars. As soon as you order a UFISH Robotic fishing lure, get ready for your next big catch. Customers love them."
UFISH carries a wide selection of American-made fishing gear and accessories, including soft bait, multi-segment, and topwater lures, tackle boxes, bait organizers, and fishing rod bags. Emphasis on the quality and durability of raw materials and their customer service has grown them a steady following of loyal customers, and both hobbyists and experts are encouraged to stock up on their products at a fair price. The business has insisted on keeping all its production here at home in the U.S., despite the significant savings corporate manufacturers get from having their generic items mass-produced and funneled onto store shelves.
"Our grandparents are the ones who've helped guide the business to where it is today," Goodman comments. "They truly love fishing and the entire culture that surrounds it. Because of them, we're able to give each product we develop the attention it deserves, and ensure anyone who is into fishing will have a great time using it."
For more information about the UFISH robotic fishing lure and their list of other products, visit the URL above.
Media Contact
Company Name: UFISH
Contact Person: John Goodman
Email: Send Email
Country: United States
Website: https://ufishusa.com