Soil to Soul Announces Fundraiser to Create Health Awareness for Therapy, Inner Healing, and Mental Wellness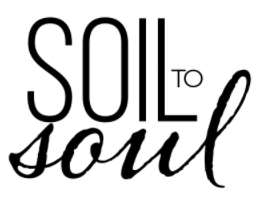 November 3, 2020 – Soil to Soul, a wellness company providing inner healing therapy through rejuvenation retreats is now actively engaged in supporting the Last Prisoner Project, an organization of cannabis industry leaders, committed to releasing those serving sentences for cannabis-based convictions. To do so, the company has launched a fundraiser that will also help in its own expansion of healing services to provide continued support to LPP.
The onslaught of the coronavirus Pandemic on the USA has halted industry, and the economy to a large extent. Besides businesses shut down, individuals have been affected by unemployment, discontinued education, and social isolation. This has given rise to a parallel problem of mental illness, stress, and depression prevalent in women across society. Recognizing this demand for inner healing, Soil to Soul was formed to provide wellness therapy to those desperately in need of mental support.
Soil to Soul reaches out to women from 21 and beyond, business persons, entrepreneurs, social leaders, and individuals stressed out with the present circumstances, suffering depression, emotional problems, or mental fatigue. It seeks to create awareness of how natural healing and wellness therapy can make a huge difference in the lives of such people seeing an alternate way of rejuvenation.
Soil to Soul is a retreat-based service that brings together thought leaders, wellness advocates, and holistic explorers to help impact every participants journey of wellness. Personal development, wellness, inner healing, and mental support are provided through natural healing remedies like Meditation, Aroma Touch Therapy, Breath Work, and Yoga to name a few. In states where it is legal, cannabis and hemp are also used as a part of optional herbal healing therapy.
The wellness company has partnered with several retreat centers that conduct its natural healing therapy programs such as a private horse sanctuary in California being offered as one of the prizes of the raffle fundraiser organized by Soil to Soul. The prize includes a 12-person, 3 Day and 2 Night trip to the horse sanctuary in Summer 2021. For those attending its programs, they will receive a historical HEMP Journal and Support Box created and produced by TINY e PAPER as well as several interpersonal tools to maintain Mental Wellness.
Soil to Soul is a company conceived by like-minded individuals working together towards a common goal of helping women maintain mental wellness or support them in efforts to heal their mind, body, and soul. The company's present fundraising activities encompass sponsorship and monetary gifts that will include a $25 gift as an entry prize into the CA Horse Retreat.
The company says the fundraiser will enable it to spread its brand of wellness therapy to a wider audience and make more people aware of the power of inner healing. Running parallel to their mission is the support provided to the Last Prisoner Project, an organization of individuals and businessmen involved with the legal cannabis industry coming together to help those incarcerated for cannabis-related offenses.
It also aims to advocate the legal use of cannabis for medicinal purposes and an optional therapy for inner healing throughout the country. Soil to Soul's activities and programs comply with COVID19 protocols. For those wishing to enroll in wellness programs, donate or pledge their sponsorship support to be part of the emerging inner healing movement, and support the legalization of cannabis, click here. For those in need of a break from stressful living and experience a horse sanctuary retreat, Soil to Soul says, "Mental Wellness is more important now than ever. Meditate among the wild horses and harness their strength."
For more information: https://www.soiltosoul.me/
Media Contact
Company Name: Soil to Soul
Contact Person: Annie Epley
Email: Send Email
Phone: 4696502358
City: Arvada
State: Colorado 80007
Country: United States
Website: https://www.soiltosoul.me/