Official Announcement Re: Miss Fashion Week Grand Finale 2020 Postponed Due to COVID-19
Miss Fashion Week continues to assess the impact of COVID-19. In light of the ongoing situation, with a lot of hesitation and regrets, we are announcing today that the Miss Fashion Week Grand Finale 2020 scheduled for first Friday and Saturday of November 2020 has now been postponed to 2021 (first Friday and Saturday of November 2021).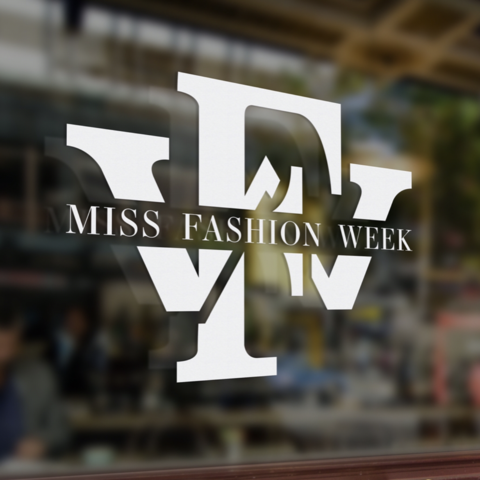 We are all heavily impacted by Covid-19. All of partners were on hold for the majority of the year. As there is no sure way of fighting Covid-19, no vaccines and the potential of a second wave. Even with precautions, we cannot put our team, models and queens and delegates at risk. Your health and safety are our number one priority.
The reigning 2020 Miss Fashion Week Models and Queens will continue their reign for one additional year and attend Miss Fashion Week Grand Finale of 2021.
We want to express our appreciation and gratitude for your continued support and hope you understand the tough decision that has been made. Again, your health and safety are our number one priority.
It has been a very uncertain and trying time, but we want you all to stay strong, stay safe and stay positive. We'll continue to support our community through our virtual platform.
More info on Miss Fashion Week:
• Miss Fashion Week is a 501(c)(3) women empowerment platform that focuses on #3 and #5 of UN's Sustainable Development Goals – Good health and Well-being and Gender Equality: https://missfw.com
• She Marketplace is presented by Miss Fashion Week as an eCommerce platform for women and women empowerment. We provide tools and resources to help women achieve mental/emotional, physical and financial success. All of our products are curated to have women empowerment in mind. They are either created by women, or women owned or the brand has a strong women empowerment message. Every dollar you spend on our platform empowers women somewhere: https://shemarketplace.com
• Miss Fashion Week is the first organization that bridges modeling competition with pageant. How we differentiate is that we truly embrace diversity. We are inclusive with variety of categories such as: junior, teen, petite, curvy, runway and international. We are in the heart of fashion and beauty space re-defining beauty.
• Miss Fashion Week is started by her for her.
• Miss Fashion Week's mission is to use fashion as our media and runway as our platform to raise generations of strong daughters.
#YouAreEnough is a campaign initiated by Miss Fashion Week to encourage women of all ages to embrace themselves for who they are and boost their self-esteem and self-confidence: https://missfw.org
SOCIAL MEDIA LINKS:
https://facebook.com/missfashionweekofficial
https://instagram.com/missfashionweekofficial
https://facebook.com/shemarketplaceoffficial

https://instagram.com/shemarketplace
Reels and Past events:
Media Contact
Company Name: Miss Fashion Week
Contact Person: Yinghua Vera Wang
Email: Send Email
Country: United States
Website: https://missfw.com