Maayan Torah Prepares for Another Benefit Dinner Celebrating 9 Years of Great Jewish Education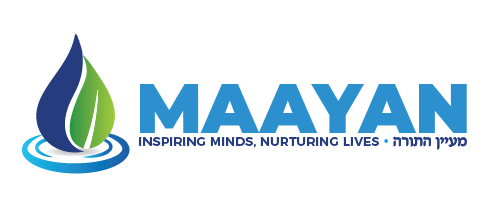 LAKE OSWEGO, OR – November 22, 2019 – Over the past 9 years, Maayan has exploded from an upstart school into a full-fledged institution of education. Serving students from ages 18 months through 8th grade, Maayan instills the love of Judaism while preparing students for the next level of learning with a stellar General Studies program. "I couldn't be happier to have my child in such a school. The love and attention that my children receive is way beyond my expectations," says E.L. – mother of four Maayan students.
As Maayan Torah looks ahead to it's annual dinner as a time to celebrate learning, it is also a time for parents who are interested in sending to Maayan to bond with existing parents. "Maayan is so much more than a school, rather a community and meeting that community is key. Coming to the dinner, gives a prospective parent a unique insight into our parent body." says Rabbi Y. Kalter, director of development. While there are just a few preschool slots left for the 2020 school year, West Linn and Lake Oswego residents are privy to a unique discount.
Find out more, register for the dinner, or schedule a tour @ maayanpdx.org
About MAAYAN TORAH DAY SCHOOL
Maayan, located in the Portland Oregon area, was founded by local members of the Jewish community who believe that a Torah day school and Jewish preschool is central to Jewish life in Portland. "Maayan" is the Hebrew term for a "spring of water." At Maayan, we seek to instill in each student the love of Torah, as a wellspring in our lives
For more information about the urgent care clinic, please visit: MaayanPDX.org
Media Contact
Company Name: MaayanPDX
Contact Person: Rabbi Yerachmiel Kalter
Email: Send Email
Phone: 347-668-7895
Country: United States
Website: www.MaayanPDX.org