"Hypochlorous Acid Water Wet Tissue" launched to prevent COVID-19
With the rapidly increasing spread of COVID-19, four health exports revealed that the next two weeks will be a critical time to stop the spread. Amid concerns over the spread of the second infection cases as shops and other facilities such as amusement parks are reopened, it is urgently needed to distribute technologies or new products that can prevent the infection, and various quarantine products are expected to be released.
Meanwhile, the wet tissue manufacturer AD Tissue (https://www.adtissue.jp/) has released the wet tissue with hypochlorous acid water, which can be safely used as a sterilizing product to respond to the virus. The company launched the wet tissue in two types of 10-sheet and 20-sheet
Video Link: https://www.youtube.com/embed/8u9emWuw7_c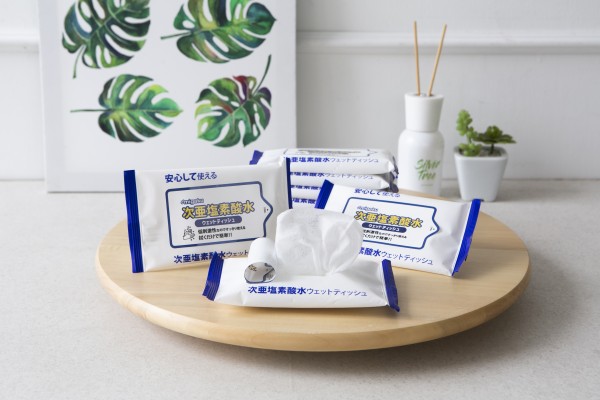 Hypochlorous acid water is a type of sterilizing and disinfecting agent and has been licensed for use by various health agencies such as the Ministry of Food and Drug Safety. The agent is also used for cleaning fruits in the food industry and preventing damages by blight and harmful insects in the agricultural industry. It is harmless and has been proven safe and is also well known as a disinfectant given to the patients infected with MERS.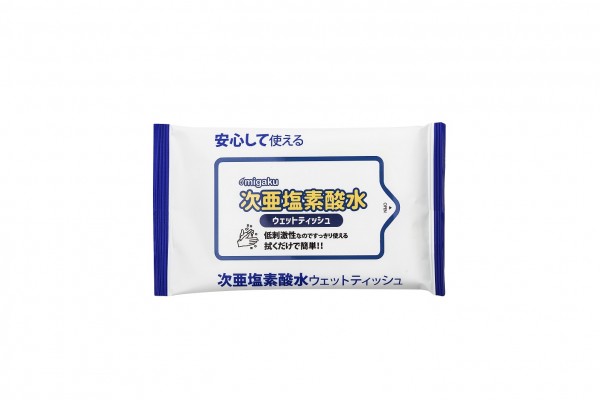 The hypochlorous acid water wet tissue, launched by AD Tissue, is a wet tissue containing 99.9 percent of hypochlorous acid water produced by electrolysis of water and refined salt. In the manufacturing process, strongly acidic hypochlorous acid water is produced by using salt and is used for the materials, which boasts high instantaneous sterilization power. This agent is harmless to the human body because it has good reducibility in water, thereby leaving no residual chlorine. It is also a natural ingredient that does not damage the skin and does not make your hands rough. As it is currently becoming increasingly difficult to secure ethanol around the world, it would be good to use the product as a substitute for alcohol wet wipes.
In particular, AD Tissue is a manufacturer that specializes in promotional wet tissues, so it is useful for companies to use them as a preventive product against the virus for public relations.
The manufacturer has improved quality by making the product from a matte vinyl, which is used for wet wipes for infants, and can produce it 30% cheaper than other companies because it offers full-color promotional labels with various designs. The company also has a structured production system that is useful to businesses in need of the product as soon as possible.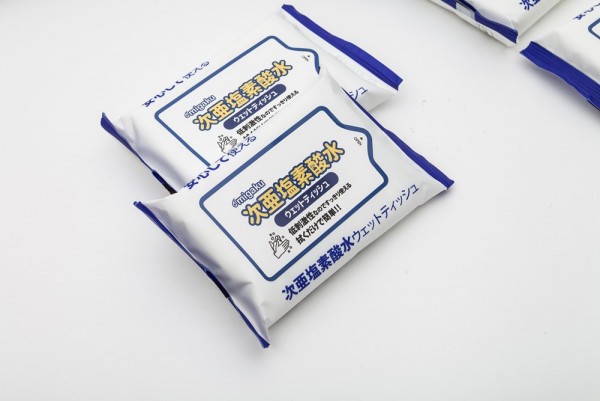 AD Tissue said that we will always repay customers' support with low cost and high-quality products even though every manufacturer is currently suffering from the crisis of COVID-19 and we hope that you will actively use our hypochlorous acid water wet tissue.
Media Contact
Company Name: Unicconsulting
Contact Person: Lee So Yeon
Email: Send Email
Phone: +82 31 881 2298
Country: Korea
Website: https://www.adtissue.jp/