Esteemed Financial Consultant Alan Tok talks on financial planning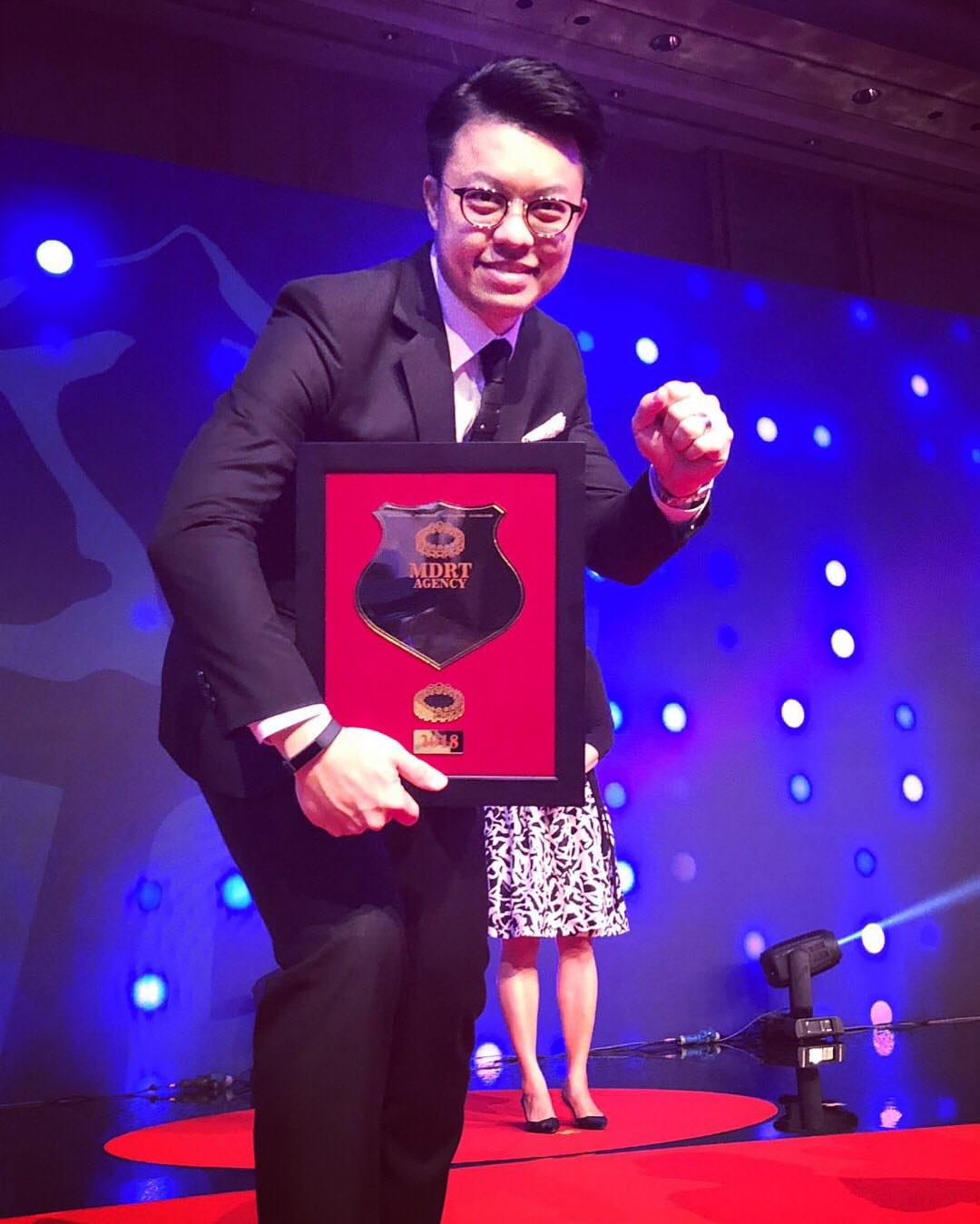 MDRT-qualified and founder of ATOM advisors discusses on the importance of financial planning and how he ensures the best financial planning for his clients
Spending almost 14 years in the financial industry, Alan Tok has offered quality advice to different Singapore sectors. His success has tracked back from 2011, being a financial service consultant and having his breakthrough in the insurance industry in that same year. Lending his services to public and private sectors, Alan has achieved to be part of the Million Dollar Round Table (MDRT) as early as 2011.
Being a founder of ATOM Advisors, Alan's consultancy has won several awards and other achievements – for instance, earning the Pinnacle Agency from 2015 to 2018 and spearheading the AIA MDRT Agency from 2016 to 2018.
As a Financial Service manager in 2014, Alan accomplished being the 4th runner-up in Financial Services Manager Category company-wide before stepping in as a Financial Services Associate Director the same year.
Apart from his prior experience in being a Senior Business Manager in HSBC and being part of the MDRT as early as 2011, Alan has also achieved to be in the Top 20 in Financial Services Associate Director category 2017 and Top 10 in new Financial Services Associate Director category 2015 in AIA Singapore.
Receiving his acclaim from past clients, Alan has been praised to be a true professional in his field and a legacy advisor. Simplifying the understandings of the risks and possible opportunities to provide the management for his client's insurance needs. His experience has made him a highly capable advisor that is trustworthy and proactive.
Senior Partner at Dealpoint Asia, Abhijit Raha, a client of Alan's back in 2019 says, "Alan came highly recommended as a responsible and reliable agent to deal with. I've found him to be exactly all of that and he's demonstrated high levels of diligence and integrity in his work. He's an asset to his organisation and will go places."
Additionally, Alan has worked with multiple financial consultants over the years. Alicia Koh, a financial service consultant in AIA, has worked with Alan for almost a year in 2018. Describing him to be 'consistently guiding and mentoring the team and will make sure he leaves no one behind.'
Alicia Koh – "I have joined Alan's team for almost a year. Throughout this meaningful journey as a Financial Consultant, he has always been a responsible and caring boss. One thing admirable about Alan is he is consistently guiding and mentoring the team and he will make sure he leaves no one behind. Whenever we need Alan's help, he will always be just a phone call away. Besides being a great leader, he is also a very dear friend where he will give wise advice and share life experiences to his junior colleagues. A humorous and amicable individual to work with."
Alan has personally revealed how exactly he works for his clients and how to ensure the best financial planning for whomever he works with and has worked with. His methodology is as follows:
Deep-understanding the client
Placing himself in the shoes of his client and combining it with his experience, Alan uses his ability to converse and understand to advise and address necessary information during their life stages, letting his clients understand the relevant and potential scenarios that could arise. Having a 'quarterback' mentality, Alan helps his clients to achieve their goals by supporting their client's financial teams.
Using Technology to his advantage
With modern day technology coming into play, Alan uses this to his advantage by using Goalsmapper which he uses to help his clients see their potential matched to their understanding for clarity. By helping them answer the 'What if' to map out their current situation and to create a plan that suits their goal of choice and identifying the do's and don'ts in which can be attainable and achieved with the right expectations in the timeline set, Alan incorporates latest modern technology to craft out the best financial plans for his clients.
Seeing the big picture
After devising an appropriate plan for his clients, Alan would work with his clients to figure out which instruments would be suitable to reach what they wanted based on their risk appetite. He advises on yearly reviews to keep track of the goals achieved to reach the ultimate endgame. Using his experience in the financial industry, Alan helps clients from all age groups to execute their desired financial plans and goals, acting as a bridge to serve their clients the relevant financial perspective.
Recently, Alan has focused more specifically on teaching young individuals, especially fresh graduates to learn the importance of financial planning from a young age. With divorce rates in Singapore constantly increasing, and people retiring at a very late age due to not having properly done their savings, Alan perceives that this is ever more important.
Hence, from the month of September 2020 onwards, Alan will be conducting a FREE webinar for anyone who wishes to learn more about financial planning from a young age. The webinar will be conducted twice a week, every week. Alan assures that the live webinar will be a life-changing moment whereby participants will learn how to smartly kickstart their financial planning journey so that they achieve financial freedom and stability as early as possible.
Alan is part of SP-ATOM-SJGroup, authorised representatives of AIA Singapore (Reg. No. 201106386R). This is not an official AIA news article.
Media Contact
Company Name: ATom SJgroup
Contact Person: Alan Tok
Email: Send Email
Phone: +65 94358811
Address:AIA Alexandra, 371 Alexandra Road #12-23
City: Singapore
Country: Singapore
Website: https://www.facebook.com/ATom-SJgroup-1799873043573597/?ref=py_c