Fashion Designer, Pilar Posada, Switches from Designer Clothing to Designer Masks, set to donate almost 1000 colorful masks to those in need

American skilled fashion designer, Pilar Posada, has switched from designer clothes to designer masks with the launch of her new brand: facecoverus.com; Instagram: @facecoverU.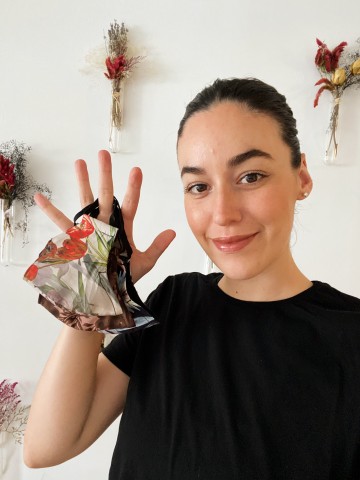 As the world continues to battle its greatest threat in over 100 years, Pilar deemed it necessary to contribute to humanity's collective effort in the fight by producing masks — with a touch of selflessness as she also donates one mask for every three sold.
Pilar Posada, who studied fashion design at San Francisco Academy of Art, moved to New York with dreams of becoming a fashion designer. She worked at several luxury brands before launching her private label Numen NYC.
However, when the pandemic struck, this sent Pilar on a new path of creating masks in her home studio. She purchased fabric locally and started making each mask individually. Her business grew so quickly so she searched for a local factory. Since starting her business in April, the team has distributed masks to over 40 states across the US and distributed over 3500 to date.
According to Pilar: "I was motivated to create less intimidating face covers after seeing everyone walk around with their blue surgical masks which reminded me of the hospital. I want to see people feel comfortable while wearing a mask. It is such a simple thing but will make a huge impact."
FacecoverUS has over 10 designs available right now and ship all orders placed before 1pm out the same day. Pilar regularly brings new colors to the website and looks forward to continuing to help people. Perhaps, a testament to Pilar's excellent craft is the reviews from her buyers.
According to Julie R: "Excellent fit, and it looks nice. I tried a couple of different face covers before I ordered from FacecoverUS. The mask I purchased from FacecoverUS fits very well and is by far the most comfortable I have tried. I also like the ability to tighten or loosen it on the bridge of my nose".
Media Contact
Company Name: FacecoverUS
Contact Person: Ravi Raviraj
Email: Send Email
Phone: 929-262-8034
Country: United States
Website: facecoverus.com