Dive into head-banging beats and lively music by the trio "Red Brick Road"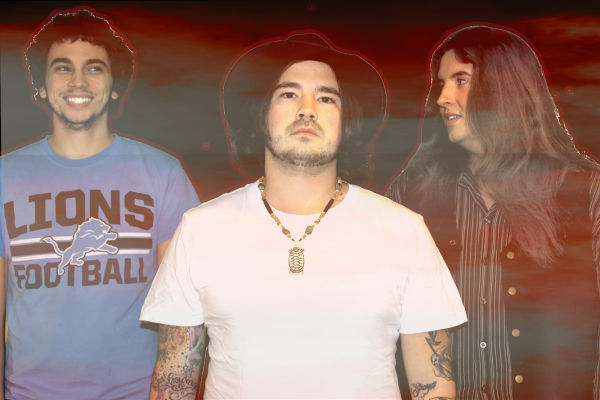 A trio of talented artists from Detroit, Michigan, "Red Brick Road" is a band consisting of 2 brothers, Jake Jones and Tate McCloskey, and their good friend Chris Males. What earlier started as a pass time for the three friends in the basement of their home, the trio eventually decided to merge into an official band and start their music career in early 2019. In the same year, they dropped their debut single "Bobby Joe", along with a music video in September 2019, paving way for their entry in the music industry.
Red Brick Road has made many astounding songs till now including "Rule the World" that was released in 2019, around the New Year, as a declaration of what they intend to achieve in the upcoming year. The trio is all set to own the year 2020 and leave a mark on the world with their upcoming full-length debut album, whose title is yet to be decided. This album is scheduled to be released in autumn of 2020.
Talking about their latest project, the trio says, "The album is not a concept album but by coincidence sort of kept to the theme of overcoming struggles in life. There is an underlying feel-good feeling to the record. We entered the studio with 3 members Jake Jones playing rhythm guitar, bass, harmonica, and keys as well as singing lead and harmony. Chris Males playing lead guitar, bass, piano, keys, and singing lead and harmony and Tate McCloskey playing drums and percussion. We have great chemistry in the studio and we all bring our own respective styles to the table on each song."
Red Brick Road draws inspiration from the Beatles, the Stones, Guns and Roses, Motley Crue, Nirvana, and Sound garden. The trio doesn't like to categorize their music to any particular genre and describe their music as Eclectic Rock, because they take influence from various sources. They like to explore the different rhythm and sound from across the world and use them in the music they create.
Red Brick Road urges its fans to stay tuned as a lot of interesting music is coming up this year.
Listen to Red Brick Road's songs on Spotify.com.
Media Contact
Company Name: Red Brick Road
Contact Person: Jake Jones
Email: Send Email
Country: United States
Website: www.redbrickroadrocks.com