The track "BLINKEYE" by Mannyvibes is all about foot-tapping music and captivating vocals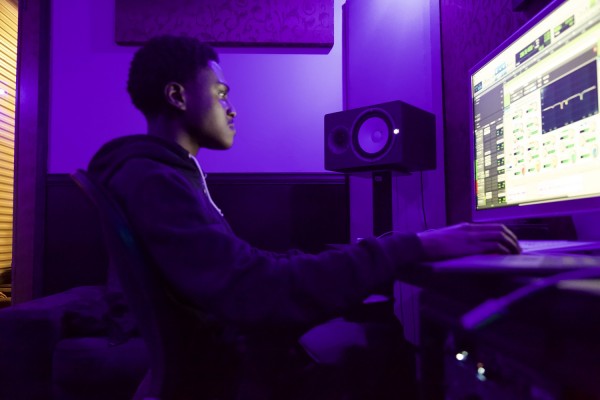 Based in Atlanta, Georgia, Mannyvibes is a 21 years old, young and talented musician who records all his tracks by himself. Mannyvibes believes that music has the power to express emotions freely, without the fear of being judged; therefore he finds his escape in music.
Mannyvibes is a creator of many amazing tracks, but one specifically stands out than the rest. This track is titled "BLINKEYE" and showcases the artist's astounding capabilities of creating music that holds the power of taking the listeners to places they never knew existed. This track is a perfect amalgamation of foot-tapping beats and smooth flowing vocals. It is a masterpiece handcrafted by Mannyvibes to make it nothing, but the best. The listeners have showered this track with love and appreciation and are looking forward to more of such projects by Mannyvibes.
"I started my musical journey 6 years ago at the age of 14, I was inspired by Kendrick Lamar & Kid Cudi. I've been working on a lot of music that speaks on dealing with the fake & coming up without anyone's help. This topic has a lot to do with some personal things I've gone through with the people who were supposed to be closest to me", says Mannyvibes, telling about his musical journey and his latest projects.
Mannyvibes is a versatile artist who believes in doing the unexpected things and loves being called as the rapper who does impossible on the track. He has a unique taste in music that has helped him to come up with a music style that is original and defines his personality- Young, Lively, and Emancipating.
Mannyvibes makes music that hits straight to the heart, making the listeners understand every word and every line that the artist wants to convey. He wants to create music that can bring a smile to people's faces and make them want to lose control. He thanks his fans for always supporting him through thick and thin, and believing in him on his journey.
Listen to the track "BLINKEYE" on Spotify.com.
Media Contact
Company Name: Mannyvibes Music
Contact Person: Media Relations
Email: Send Email
Phone: 4046445737
Country: United States
Website: SoundCloud.com/Mannyvibes