"La Vie Creative", a new podcast featuring interviews with Creatives in Paris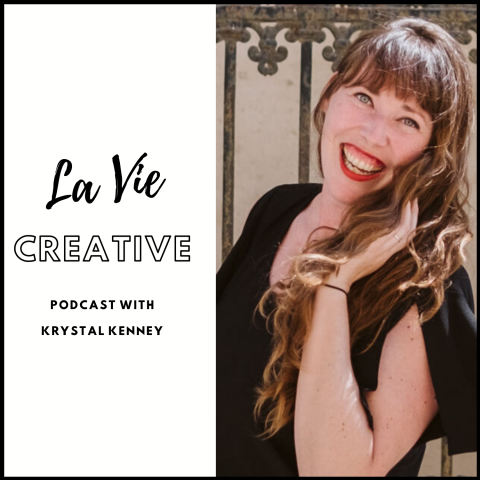 France has been motivating people for decades to create and to live a more inspired life, and this exciting new podcast "La Vie Creative" gives voices to artists in Paris today.
Digging deep into the widely desired lifestyles of those who pursue creative career paths, La Vie Creative explores artistic living in Paris and beyond, with weekly episodes that delve into the building blocks of creative success in an inspiring, authentic and actionable manner.
American expat and photographer Krystal Kenney hosts the show and leads with an inspiring energy and insight from the offset. She then welcomes onboard a plethora of guests from various creative backgrounds – travel photography, writing, music, historians, painting – and her welcoming yet inquisitive approach allows for some genuine, deeply human conversations, which prove refreshing, often motivational, and always a pleasure to listen to.
"I am a firm believer that whether we believe we have any talent at all in the arts we all must try to imagine and experiment, creating is therapy and we all have the freedom to give it a go," – says Krystal, telling about her podcast "La Vie Creative".
Easily one of the most promising new podcasts around, particularly in the creative and self-development categories. These thirty-minute episodes are an easy must for anyone looking to break away from the mundane and do something with their life that they genuinely love.
Check out all episodes via Buzzsprout. Find & follow Krystal Kenney on Instagram or visit her Website.
Find "La Vie Creative" now on Apple Podcasts, Google Podcasts, Spotify, TuneinRadio, iHeartRadio, Castbox, Castro, and Podchaser
Media Contact
Company Name: La Vie Creative
Contact Person: Krystal Kenney
Email: Send Email
Phone: +33 06 80 15 57 30
Country: France
Website: www.missparisphoto.com