Maksim Gorovenko and Liudmyla Vasylieva the composer duo of Liber Electro, a Ukrainian band release their latest album – "Fuel"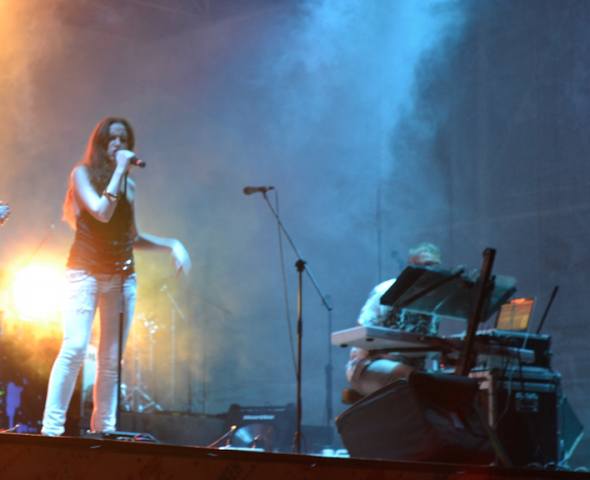 Liber Electro is a Ukrainian band formed by Maksim Gorovenko and Liudmyla Vasylieva in October 2013. The band members include Liudmyla Vasylieva as the vocalist and Maksim Gorovenko as the keyboard player. Their music mainly falls into the genre of Alternative rock with EDM elements, but the band doesn't like to restrict themselves to one slot, so they often experiment with different styles.
The founder of the band, Maksim belongs to the family of musicians. His dad, being his role model, was a Jazz musician. Maksim began his musical journey at the age of five. The second person behind Liber Electro, Liudmyla is highly inspired by her mother, who used to do ballet, and well-nurtured her interest in art. And when Mila heard the Jazz soundtrack for Disney's Hercules, she instantly fell in love with it. Maksim and Mila have been engaged in different projects so far, be it as solo performers or as a collective band.
Liber Electro has also performed in different genres like garage rock, art rock, electronic, pop-rock, indie, alternative, etc. Their song even got nominated for the MMA, UK. They even tried harder styles of music and were even present on some US radio roasters. After scouting for too long in different genres, they finally came out with their latest album – "Fuel".
"Fuel" is all about their deepest thoughts. This album will make you feel like you've come into a lonely room after your friend's funeral, betrayed by your loved one, backstabbed by some people, rejected by many, the sound of these expressions and emotions gush out from the album. "It's like a litmus paper".
The album and their songs are more about life's bitter experiences and how they managed to come out of it and while growing ahead how they learned to appreciate some of the meaningful things in life.
Their message for their fans is – "Come what may, you just work hard and you'll get away with anything and everything in life. You are your only enemy and the biggest competitor".
If we learn how to overcome the negativity, nothing will be impossible for us to do and this is what Liber Electro portrays with their music.
Listen to their latest album "Fuel" only on Reverbnation.
Follow the band on Facebook for their latest updates.
Media Contact
Company Name: Liber Electro
Contact Person: Mila
Email: Send Email
Country: Ukraine
Website: liberelectro.reverbnation.com