Tstar Uhinese sends shock waves through his electrifying Musical Extravaganza – Trap Party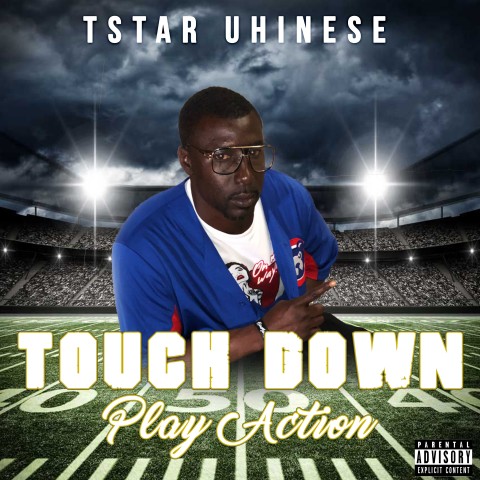 Tstar Uhinese's music thrills the audience sending shock waves down their spines. Coming from the high crime community of Houston Texas, he has created a space in the music world with his electrifying trap party. His latest release is "Out of Wrapper" which garnered him 1 million 90 k plays on SoundCloud and this number is increasing day by day. His music is powerful and thrills the listeners catching them unaware. All the songs replay the real-life struggles of a common man in his day to day lives, replicating their overtures in the streets of Houston.
Now his 3 more singles are ready to stream. His latest "What Ya Need" is ready to drop on May 1st on all major platforms. These songs will be available on the Space City Diary Volume 1 of the album that is set to release in July 2020. His single "Touchdown" is also available at all the major platforms like Spotify, iTunes, and Youtube. Their "Trappy" type of songs favors the ear and the presentation pleasing to the eyes.
Tstar birth name is Matthias Frazier. He is oldest among the 6 siblings and brought up in a single-parent household. In school, he was a top athlete and broken several national records in the shuttle hurdle relay. After high school, he switched over to the music industry impacting the Houston rap scene. He recorded his first mixtape at the age of 17. He completed shooting of his first video when he reached the age of 21, and now he has 3 new high-quality videos to his credit.
He gained the experience of music through his shows at local clubs around the city of Houston with a capacity of 100-1200 people. He was also building up by using club promoter connections and friends.
The future belongs to the youth and Tsar has proved it so. His magnificent display and songs flare the emotions and stir the soul. It's just chilling spreading the dynamic ways across the listeners who are bored by the standard set. Naturally, audiences want something new and fresh and this is what Tsar gives to his audience.
His trap party style makes anyone get up and dance to its moves. The trap was vivaciously used by the artists Young Jeezy, T.I, and Gucci Mane. It has been in the music world since the last decade and now it is becoming the latest fad among young artists. This genre consists of elements that are drawn from Down South Hip Hop, House, and Dubstep.
Get a shocking feel with Tstar's trap party versions that are streamed on all the major streaming platforms and YouTube.
Instagram: http://instagram.com/tstar_uhinese
Media Contact
Company Name: Gunspoint Entertainment
Contact Person: Tstar Uhinese
Email: Send Email
Country: United States
Website: ffm.to/60m38rq.opr