Deltec Bank, Bahamas says, Artificial Intelligence Will Improve the Banking Experience with Predictive Analytics
Deltec Bank, Bahamas
Artificial intelligence (AI), or rather, machine learning, is utilizing predictive analytics to reshaping the financial services landscape, providing banks the ability to capitalize on the wealth of customer and product data in their passion. This is enabling banks to gather greater insight into their customers and provide solutions and services specifically tailored to each individual.
What is predictive analytics? In simple terms, it is the process of using computer models to predict various events. Sophisticated algorithms rely on artificial intelligence, data mining, and machine learning to analyze large amounts of information. With these data inputs, the AI runs various models with the goal to determine what is likely to happen next, given various inputs.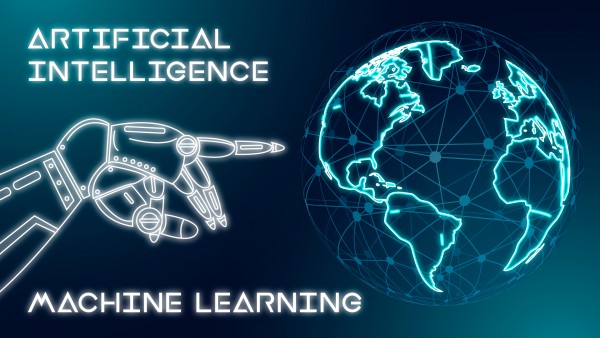 How Banks are using Predictive Analytics
Even today we can see banks utilizing this technology to improve the way they work with customers and provide enhanced services to their clients. Let us take a look at a few areas where banks are implementing AI to enhance their services.
Fraud Prevention
Fraud is everywhere these days. As individuals do more banking through mobile apps and the web, scammers are continuously looking to take advantage of unsuspecting users. Bank today utilize AI and predictive analytics to track consumer behavior. By applying machine learning to these patterns of spending and saving, Ai is able to identify irregular behavior that could be indicative of fraud. With the ability to notify customers immediately, individuals are more aware when the fraudulent activity took place. Additionally, banks have been able to reduce the occurrences of scams that come from bad checks, which cause significant losses for victims. Being able to analyze data patterns has become an important tool in the banking industry.
Credit Scores and Loan Approval
Most individuals are aware of their credit score, but have you stopped to wonder exactly how that value is calculated? It probably wouldn't surprise you that AI analytics plays a large part in determining your credit score. By analyzing data from your credit habits along with those of individuals who are similar to your financial profile, the data is aggregated to predict the likeliness of your ability to repay debt. Banks are using this technology to help evaluate loan approvals for individuals who may not have the highest credit scores. In the past banks relied heavily on the user's credit reports provided by companies like FICO and Equifax, but advancements in technologies are improving loan opportunities for individuals who may have had a bad rap sheet in the past and are suffering from low credit scores.
Customer Focused Solutions
Banks today offer solutions to their customers to help manage personal finances. With the ability to identify when income and expenses flow in and out of your accounts, banks have the ability to alert the customer before overdrafts or payments occur. This helps remove unnecessary fees that banks impose when these types of events occur. Predictive analytics can also help steer big picture decisions. According to Deltec Bank, Bahamas – "By analyzing an individual's financial data, AI can help identify opportunities that individuals may be unaware of. Perhaps it is beneficial to make additional loan payments or refinance your mortgage. Banks are positioning themselves to help individuals make smarter decisions when it comes to their finance."
Conclusion
Artificial intelligence is being used today in the banking industry, and as technology continues to advance, banks will continue to improve how they serve their customers and tailor solutions specific for each individual. Whether protecting the individual from fraudulent activity or scams, to ensuring you make the right financial decisions; banks are positioning themselves to become more involved in your financial picture to help provide the customer the services they want and need.
Disclaimer: The author of this text, Robin Trehan, has an undergraduate degree in Economics, Masters in international business and finance, and an MBA in electronic business. Trehan is Senior VP at Deltec International www.deltecbank.com. The views, thoughts, and opinions expressed in this text are solely the views of the author, and not necessarily reflecting the views of Deltec International Group, its subsidiaries, and/or employees.
About Deltec Bank
Headquartered in The Bahamas, Deltec is an independent financial services group that delivers bespoke solutions to meet clients' unique needs. The Deltec group of companies includes Deltec Bank & Trust Limited, Deltec Fund Services Limited, and Deltec Investment Advisers Limited, Deltec Securities Ltd. and Long Cay Captive Management.
Media Contact
Company Name: Deltec International Group
Contact Person: Media Manager
Email: Send Email
Phone: 242 302 4100
Country: Bahamas
Website: https://www.deltecbank.com/