EL Dorado Insurance Ensures Security Guard Companies For Over 50 Years!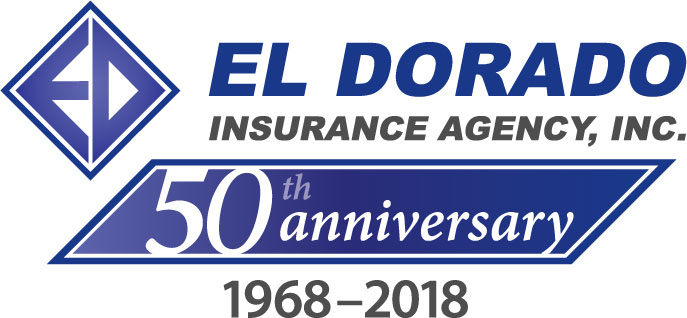 El Dorado surpasses 50 years in serving hard-to-insure industries like security guards, private investigators, alarm installers, hospitality and more. As insurance experts, El Dorado has helped companies save money while getting the best insurance coverage.
Houston, TX – As a business owner, human resources plays a major role in the operations of the organization. Especially when your organization is corporate security! The presence of security personnel is critical to the safety and security of government agencies and businesses throughout the United States, as well as public safety. The role of security personnel is to patrol and inspect property to protect people and their property from a range of activities, including vandalism, theft, fire and other harmful activities. Therefore, it is of paramount importance for security employers to ensure their safety and be protected by the best "security guard's insurance" for over 50 years.
"El Dorado has been providing insurance for United International Investigations since 1999. Claude Bookout, CEO/Chief Investigator, United International Investigations, TX added. The representatives of El Dorado have always been very helpful and prompt in answering any questions. I may have, and the cost of the insurance is always very competitive. I would suggest that all investigative agencies consider insuring through El Dorado Insurance."
Texas's premier security guard insurer, El Dorado Insurance, is dedicated to serving and protecting its own, and proudly announces that it has served people in this prestigious industry for more than half a century (more than 50 years). After serving Texas for 50 years, El Dorado Insurance Agency (Inc.) offers proud insurance services to individuals in high-risk industries such as security. The company prides itself on responding quickly in crisis situations and works hard to provide the fastest response times when service is needed. We're Prompt and respected as we've worked hard enough over 50 years to be a respected industry leader. With around 6% growth rate between 2016 to 2026, we're eager and worked hard to build and establish trusted relationships and that's what we're there to do with you.
About EL DORADO Insurance
Eldorado Insurance customers agree that the biggest benefit of working with Eldorado Insurance is that insurance agents already have a deep understanding of their unique insurance needs. This is because the company works exclusively with professionals across the security industry, eliminating the need for customers to take the time to educate them about the security industry. Professionals understand the business and work with every client in a unique area of ​​the business
We offer a wide range of programs that allow us to tailor packaging solutions to meet the specific needs of your personal business. In addition, we work hard to ensure that you have all the insurance you need without the other insurance you don't have. When developing a package and customs plan, we carefully review all of your policies to ensure you get the most coverage at the most competitive price.
Some of the more standard Insurance programs we offer include:
General Liability / Errors & Omissions
Worker's Compensation
Auto/ Fleet
Property
For additional information on the insurance solutions provided by El Dorado Insurance, visit eldoradoinsurance.com.
Media Contact
Company Name: El Dorado Insurance
Contact Person: Andy Ring
Email: Send Email
Phone: 1-800-221-3386
Address:3673 Westcenter Dr
City: Houston
State: TX
Country: United States
Website: https://eldoradoinsurance.com