Globetrotter, Serial Entrepreneur and World's Corporate DJ, RanKan Expects More Glories in 2020
January 20, 2020 – DJ RanKan's success story will make all pessimists rub their eyes in disbelief. Five years ago, a hardly known RanKan began to DJ at corporate events, living out of suitcases, rental cars, and airplanes. Last year, he flew 106 flights with Delta Airlines! Growing from a small town aspirant to an internationally known corporate DJ, RanKan believes his best is yet to come.
DJ RanKan's original name is Ryan Kanowski, and he is credited as the pioneer of a new form of entertainment for conducting corporate events as has never been done before. At each of his gigs, there is a high energy, great learning, and best of all, everyone is tuned in and paying attention!
Not a day goes by when there is no corporate event being held in some parts of the globe. DJ RanKan has never been busier, and last year he traveled to cities like Las Vegas, Singapore, Rome, and Rio de Janeiro. At every event or a show, RanKan is focused on ensuring everyone is having fun, staying alert and making lifelong memories.
RanKan is a 10 years radio veteran, having worked on the airwaves of WKSE KISS 98.5. He had joined the radio at a young age of eighteen. Today, he finds himself DJing in front of 20,000 attendees in Las Vegas. This venue was a three-day convention, and the client review says it all.
"I've never felt more comfortable leaving the music programming for my entire convention in the hands of one DJ. At the end of our 3-day convention in Las Vegas with almost 20,000 attendees, the energy and momentum were through the roof! Dj RanKan is simply a guy who you can count on not to quit on you," says the client.
A few years ago in 2014, DJ RanKan established his company, Young And Focused Inc. Yet, it is not the actual age, but the mindset that he believes in. The company today comprises a group of DJ show producers and event talent for conducting international shows.
Says RanKan, "People remember feelings, and I want to help create great feelings for the masses. It's my job at these events to help communicate the companies message through the power of my music, in return sparking a feeling they'll remember and live with forever."
Known to be an 'All-in-One' DJ, RanKan understands the internal dynamics of events, and how to capture attention and increase energy levels when required. His efficient management also brings down stress levels of production planners. RanKan is thus also in demand as a keynote speaker, who can create VOG introductions and offer quick stretch breaks when needed.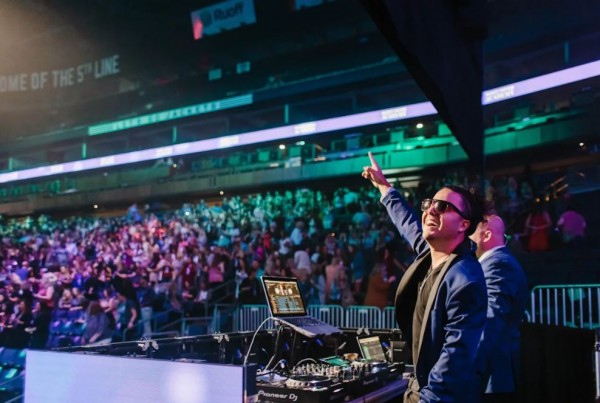 The year 2020 will be big for DJ RanKan, perhaps his biggest year to date. Follow his journey on Instagram: @DJRANKAN.
For more information, please visit: www.djrankan.com
Facebook: http://www.djrankan.com/#www.facebook.com/djrankan
Twitter: http://www.twitter.com/djrankan
Instagram: https://www.instagram.com/djrankan/?hl=en
Media Contact
Company Name: Powered by Young And Focused Inc.
Contact Person: Ryan RanKan Kanowski
Email: Send Email
Country: United States
Website: http://www.djrankan.com/