John Snow Labs Named Finalist in 2 Categories, 3rd Year in a Row, for the 2019-20 Cloud Awards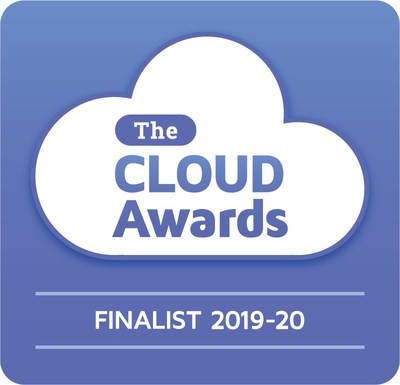 Head of Operations for the Cloud Awards, James Williams, said: "Simply, John Snow Labs has recognized the importance of adopting and pioneering leading cloud technologies in order to deliver outstanding client success, which is why they're a deserving finalist in the Cloud Awards program."
International Cloud Computing Awards Program Announces Shortlist out of hundreds of organizations who applied from the Americas, Australia, Europe and the middle east.
Delaware – 8th January, 2020 – For the third time in a row, John Snow Labs has been declared a finalist this week in the international Cloud Computing Awards program, The Cloud Awards.
Since 2011, The Cloud Awards program has sought to champion excellence and innovation in cloud computing. Entries are accepted throughout the globe and across multiple industry sectors.
John Snow Labs has been shortlisted in the 2 categories: Best Cloud Business Intelligence or Analytics Solution and Education Innovation of the Year.
John Snow Labs' Head of Marketing, Ida Lucente, said: "To be shortlisted for our work in this international program is not only an honor, but clear recognition of the successes and customer satisfaction we strive to achieve with our industry-leading Spark NLP and AI Platform."
Head of Operations for the Cloud Awards, James Williams, said: "Simply, John Snow Labs has recognized the importance of adopting and pioneering leading cloud technologies in order to deliver outstanding client success, which is why they're a deserving finalist in the Cloud Awards program."
"The Cloud Awards team already had a near-impossible task sorting the exceptional from the excellent and the bleeding-edge from the cutting-edge. Weighing both proven successes and exceptional promise across several unique categories is a constant challenge."
John Snow Labs' Spark NLP and was highlighted in February 2019 as the most widely used NLP library in the enterprise in the "AI in the Enterprise" global study conducted by O'Reilly. It is the only AI software library to date to be adopted by 16% of enterprises within less than two years of its first release. Since then, John Snow Labs was recognized as the "Most Significant Open Source Project" at the Strata Data Awards, "AI Platform of the Year" by CIO Applications, and "NLP Company to Watch" by Technology Headlines.
Spark NLP for Healthcare's fast pace of innovation is key to its success. Spark NLP had 28 new releases in 2019, on top of 26 releases in 2018. New functionality this year includes the first production-grade named entity recognition models backed by BERT embeddings; tools to evaluate and monitor deep-learning NLP model training; improved spell checking algorithms; major speed gains across all pipelines, in both local and cluster modes; optimized builds for the latest Nvidia and Intel chips; and 30+ new pre-trained NLP models and pipelines in four languages.
Beyond the core functionality of the library, Spark NLP became more accessible to a wider audience in 2019, thanks to the publication of a self-guided tutorial, a how-to video series, revamped documentation, new examples, and a new interactive user interface. The growing team also directly supports the community in an open Slack channel, answering questions daily in order to help newcomers succeed and get constant feedback from the community.
About John Snow Labs
John Snow Labs is an award-winning AI and NLP company, accelerating progress in data science by providing state-of-the-art models, data and platforms. Founded in 2015, the company helps healthcare and life sciences companies – include Roche, Kaiser Permanente, Intel, and UCB – build, scale, deploy, and operate AI products and services. The company is the winner of CIO Review's AI Solution Provider of the Year in 2018 and CIO Application's AI Platform of the Year in 2019. It also won the Strata Data Award in 2019 for delivering Spark NLP – the world's most widely used NLP library in the enterprise. John Snow Labs is a global team of data specialists – a third of the team has a Ph.D. or M.D. degree and 75% hold at least a master's degree in disciplines covering data science, medicine, data engineering, pharma, data security, and DataOps.
About the Cloud Awards
The Cloud Awards is an international program which recognizes and honorsindustry leaders, innovators and organizational transformation in cloud computing. The awards are open to large, small, established and start-up organizations from across the entire globe, with an aim to find and celebrate the pioneers who will shape the future of the Cloud as we move into 2020 and beyond. The Cloud Awards currently offers two awards programs, the Cloud Computing Awards and the Software-as-a-Service Awards.
Media Contact
Company Name: John Snow Labs
Contact Person: Ida Lucente
Email: Send Email
Phone: +1 (302) 786-5227
Address:16192 Coastal Highway
City: Lewes
State: Delaware 19958
Country: United States
Website: www.johnsnowlabs.com