EverythingTech's Webinar to discuss web development and core elements of Java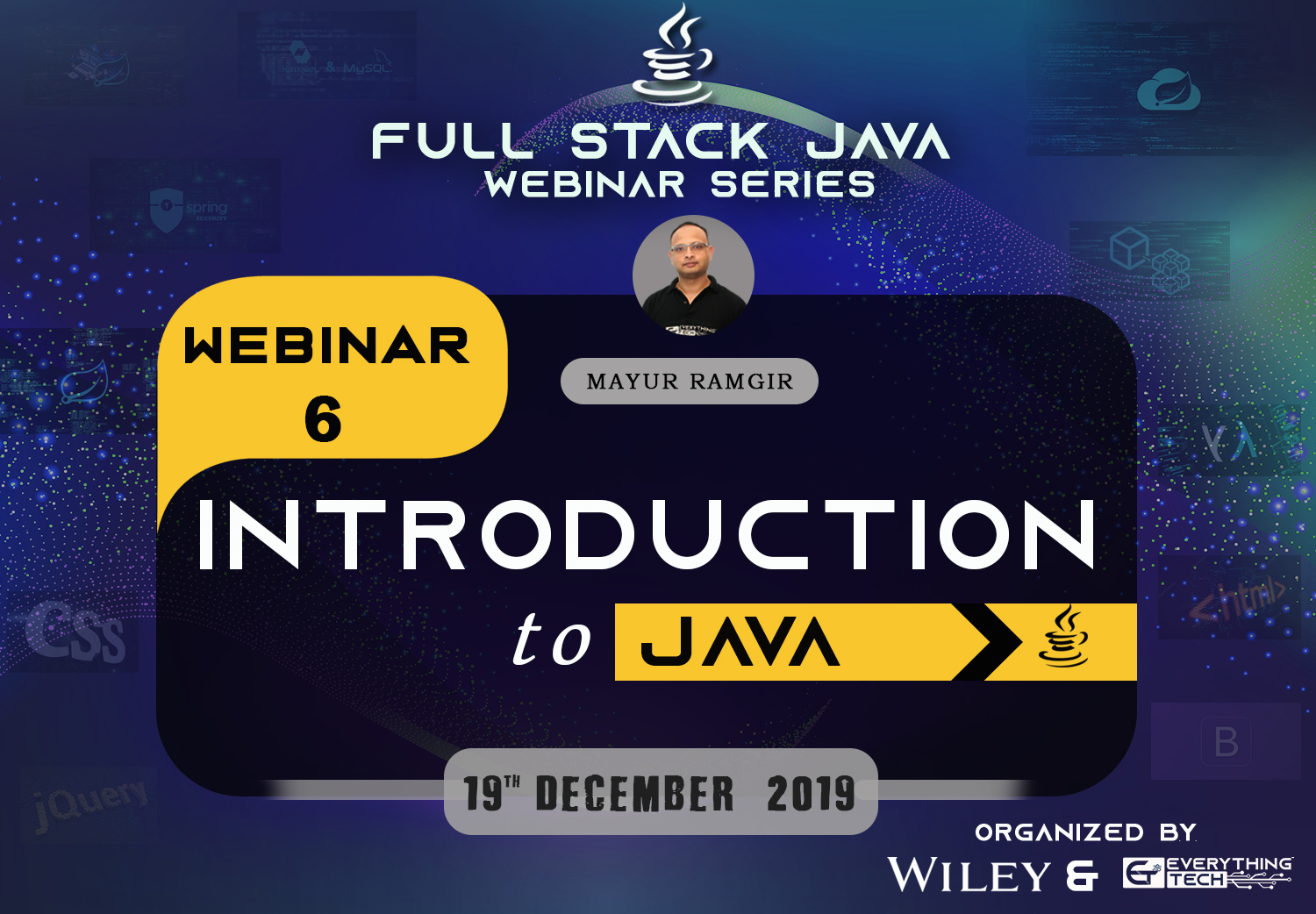 EverythingTech and Wiley India Organized a Webinar to Introduce Java
San Francisco, California – On 19th December 2019, EverythingTech along with Wiley India organized its Webinar session on Introduction to Java. Mr. Mayur Ramgir was the host of the Webinar; he gave a brief introduction to Java and explained its core elements. The attendees of this webinar got the chance to understand various elements of the Java Development Kit and Java Runtime Environment. The concepts were explained with practical examples and real Java programs. Mayur explained the performance enhancement with Garbage collector.
Mayur Ramgir is an international award-winning author, innovator, and philanthropist. He has already written numerous books on technology, innovation, and philanthropy. His books are well received by critics and won international awards. He started this webinar series to help beginner programmers who are searching for career prospects and guidance.
Today, the job of a web developer is challenging yet provides great pay packages and perks. It is important for beginners to polish their development skills before starting their web development career in a good organization. EverythingTech has the main goal to make the beginners and enthusiasts aware of the wonderful career opportunities in Full-Stack Development. The attendees who attended this webinar learned about the importance of Java and web development in full-stack development.
During this Webinar, Mayur Ramgir had introduced Ms. Shilpi Suri. She is the HR Manager at ISHIR, a 20 years old internationally diversified IT services organization. ISHIR provides outsourcing services to many clients worldwide. Ms. Suri discussed the importance of being employable in today's cutthroat competitive IT industry and things to keep in mind while developing a career in software. Webinars conducted by EverythingTech and Wiley India received decent attendees.
Video Link: https://www.youtube.com/embed/GUZDVKlGVNI
About EverythingTech:
EverythingTech is the one-stop knowledge base that gives you a comprehensive understanding of all the programming languages, tools, methods, upcoming technologies, etc. It contains all the important and latest topics such as Big Data, Blockchain, Secure Programming, Internet of Things, High-Performance Computing, Artificial Intelligence, Cloud Computing, etc.
Media Contact
Company Name: EverythingTech
Contact Person: Megan Smith
Email: Send Email
Phone: +18559666722
Address:584 Castro St
City: San Francisco
State: California
Country: United States
Website: https://www.everythingtech.co