Juvo Store allows anyone to contribute to environmental causes with every purchase on their website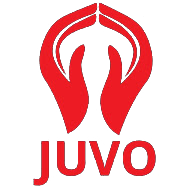 Juvostore.com is a rapidly growing online store that sells a variety of apparel and accessories for both men and women while providing a chance to its customers for making a difference in the world. The website is powered by Shopping Gives and with every purchase a customer makes, they can contribute $1.5-$2 for environmental causes. The customers can choose from a range of high quality and eco-friendly tees, hoodies, mugs, and tote bags.
The world is moving towards an environmental crisis. With the increasing risks of global warming, oceans filled with plastic waste, deforestation, pollution and wildlife extinction, its high time, every human being on this planet join hands to make things better before we lose our only home. Although not everyone has the ability to make drastic changes for the betterment of the environment, one can always take small steps that collectively lead to bigger impacts. With the same philosophy, Juvo Store is inviting people to be a part of this revolution where they become aware and spread awareness about the environment changes so everyone can make a difference. By simply making a purchase of everyday items from juvostore.com, one can contribute towards huge environmental charities that are vigorously working to make a change.
Juvo Store is spreading awareness through various articles on its website regarding the major environmental issues like Amazon wildfires, endangered species of animals, plastic pollution and more. It encourages the fact that even the smallest actions such as avoiding single-use plastic bags and reducing water wastage can make a tremendous change in the environment. They lead their campaigns with the phrase "Please don't Kill me" which are words being screamed by several animals, trees and humans around the world. All the products featured on the Juvo Store represent their love for the environment and invoke others to feel the same.
The organic tote bag collection is something to look out for at the Juvo Store. Made with certified 100% organic cotton, these tote bags make the perfect alternative for plastic bags. These Tote bags are available in multiple sizes and suitable to carry grocery, books, travel essentials and more. The unisex T-shirts featured at the store are made with 100% combed and ring-spun cotton for a soft, lightweight feel and just the right amount of stretch.
The name "Juvo" is a Latin word that translates to help, aid, befriend and assist. The name perfectly represents the company's motto which is to spread awareness about major environmental, human and animal issues to make a difference in the world.
More information can be found on juvostore.com.
Media Contact
Company Name: G Media
Contact Person: Press Executive
Email: Send Email
Country: United States
Website: www.facebook.com/gmediasolutions