Soligenix Lists Robust Q3 Accomplishments Ahead Of Planned Phase III Trial Readouts; SGX301 Readout Expected During Q1 2020 (NASDAQ: SNGX)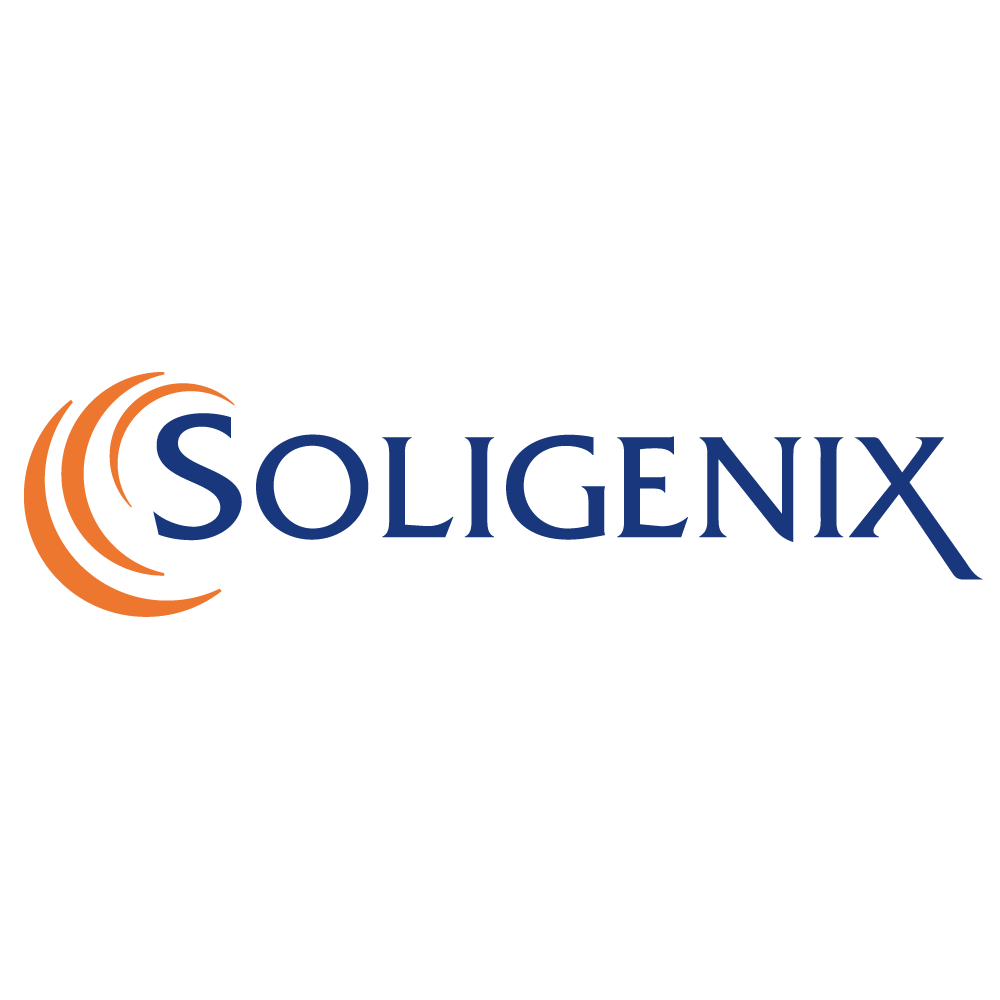 Soligenix boasts significant Q3 accomplishments, setting up two potential catalysts from phase III drug trials during the first half of 2020.
Like many small-cap, late-stage biopharmaceutical companies that report earnings, Soligenix Inc. (NASDAQ: SNGX) shares traded lower on Tuesday following their earnings release for the third quarter 2019. But, apart from many of its peers, Soligenix also reported a solid record of tangible achievement during that same quarter that positions the company to capitalize on at least two near-term catalyst opportunities stemming from its late-stage Phase III trials. And, it's that guidance that is attracting investors.
The release also serves to identify why Soligenix may present a compelling value opportunity ahead of its upcoming topline data releases for two of its drugs, SGX301 and SGX942, both targeting unmet medical needs.
Commenting on those near-term trial readouts, Christopher J. Schaber, Ph.D., President and Chief Executive Officer of Soligenix, stated:
"We are now approaching data read-out in two Phase 3 clinical programs. We anticipate completing patient enrollment before the end of the year with final top-line results in the first quarter of 2020 for our pivotal double-blind, placebo-controlled Phase 3 study for the treatment of cutaneous T-cell lymphoma (CTCL) with SGX301 (synthetic hypericin). Following the recent positive recommendation received from the independent Data Monitoring Committee (DMC), we continue to enroll patients in our pivotal double-blind, placebo-controlled Phase 3 clinical trial of SGX942 (dusquetide) for the treatment of oral mucositis in patients with head and neck cancer (HNC) receiving chemoradiation therapy. The study remains on target to complete enrollment and provide topline results in the second quarter of 2020."
Dr. Schaber also provided a brief commentary for its ricin vaccine program, stating:
"Additionally, we continue to advance our heat stable ricin vaccine, RiVax®, with the support of a National Institute of Allergy and Infectious Disease contract award of up to $24.7 million."
Combined, the company's multiple programs and interim readout success may lead Soligenix into a prosperous new year. Zack's Small-Cap Research has placed an $8.00 price target on the company earlier this year, a sign of optimism as well.
Solid Quarter Positions Soligenix For Big 2020
The company offered a breakdown of the quarter accomplishments, highlighting multiple new C-level hiring and trial updates. The list included that on October 24, 2019, Soligenix announced that the United States Patent Office had allowed the divisional patent application titled "Systems and Methods for Producing Synthetic Hypericin." The allowed claims are directed to unique, proprietary methods to produce a novel, highly purified form of synthetic hypericin. Synthetic hypericin is the active pharmaceutical ingredient in SGX301, the company's photodynamic therapy for the treatment of CTCL.
To view the press release, please click here.
Additional notes of accomplishments included:
On September 16, 2019, Soligenix announced that it had appointed Daniel P. Ring as Vice President of Business Development and Strategic Planning. Mr. Ring has over 22 years of business development and commercial experience in the biopharmaceutical industry. In this new role, Mr. Ring will oversee the Company's global business development function, which will include balanced and disciplined management of any current or new strategic business opportunities, initiatives, mergers, acquisitions, partnerships, alliances, and/or licensing agreements. To view the press release, please click here.

On September 11, 2019, Soligenix announced that it had appointed Jonathan Guarino, CPA, CGMA, as its Senior Vice President and Chief Financial Officer. Mr. Guarino has over 20 years of diverse experience in the financial and strategic management of emerging growth and commercial companies, including in the life sciences industry. He has a proven track record and expertise in corporate financial operations, partnerships, as well as growth financings. To view the press release, please click here.

On August 28, 2019, Soligenix announced it had received a positive recommendation from the independent DMC to continue enrolling into the company's pivotal Phase 3 "DOM–INNATE" study (Dusquetide treatment in Oral Mucositis – by modulating INNATE immunity) for SGX942 (dusquetide) in the treatment of oral mucositis in patients with HNC. To view the press release, please click here.

On August 15, 2019, Soligenix announced that the National Institute of Dental and Craniofacial Research (NIDCR), part of the National Institutes of Health (NIH), had awarded Soligenix a Phase I Small Business Innovation Research (SBIR) of approximately $150,000 to support the evaluation of SGX942 (dusquetide) in pediatric indications. This award will facilitate the assessment of SGX942 safety in juvenile animals, supporting future studies in pediatric populations, including oral mucositis indications in pediatric patients undergoing stem cell transplants and treatments for HNC. To view the press release, please click here.
The company further released financial data for the quarter.
Revenues for the quarter came in at $1.3 million, a slight decrease of $0.1 million compared to the same quarter last year. General and administrative expenses were up slightly to $0.8 million as compared to $0.7 million for the quarters ended September 30, 2019 and 2018, respectively. The company also reported that as of September 30, 2019, the company's cash position was approximately $6.6 million.
The complete filing is located on the Soligenix website.
Moving Into Q4 of 2019
Although the company is already two months into the final quarter, investors have high hopes that Soligenix is positioned for near-term shareholder value creation. Those hopes are based on Soligenix ultimately commercializing products to treat rare diseases where there is an unmet medical need. Specifically, bringing to market Specialized BioTherapeutics like SGX301 as a novel photodynamic therapy utilizing safe visible light for the treatment of cutaneous T-cell lymphoma, the company's first-in-class innate defense regulator (IDR) technology.
In addition, the company will be presenting topline data from its second trial during the second quarter of next year for dusquetide (SGX942), the company's perspective treatment of oral mucositis in head and neck cancer, and proprietary formulations of oral beclomethasone 17,21-dipropionate (BDP) for the prevention/treatment of gastrointestinal (GI) disorders characterized by severe inflammation including pediatric Crohn's disease (SGX203) and acute radiation enteritis (SGX201).
Now, with multiple shots on goal, coupled with funding opportunities from already established grants and awards, Soligenix may be positioned to capitalize on its first near-term data release without the need to raise capital. Investors have noted that if the readout supports the already published interim data, Soligenix may be in an excellent position to entertain licensing or collaborative offers. Noting that long term development of two Phase III trials may need additional funding, this first expected data readout during the first quarter of next year may provide leverage as to how aggressive Soligenix will need to be in entertaining financing offers.
Whatever the case, few small-cap companies are in the position that Soligenix is in with two late-stage Phase III trials nearing completion, combined with a promising vaccine program that is earning funding from government sources. Value gets created by success, and interim data to date shows that Soligenix is on pace to deliver positive results.
Media Contact
Company Name: Soulstring Media Group
Contact Person: Kenny Soulstring
Email: Send Email
City: Miami Beach
State: Florida
Country: United States
Website: https://www.soulstringreport.com/