American Actor/Entertainer Randall Franks releases performance video of his new single "What About All These American Flags?" honoring veterans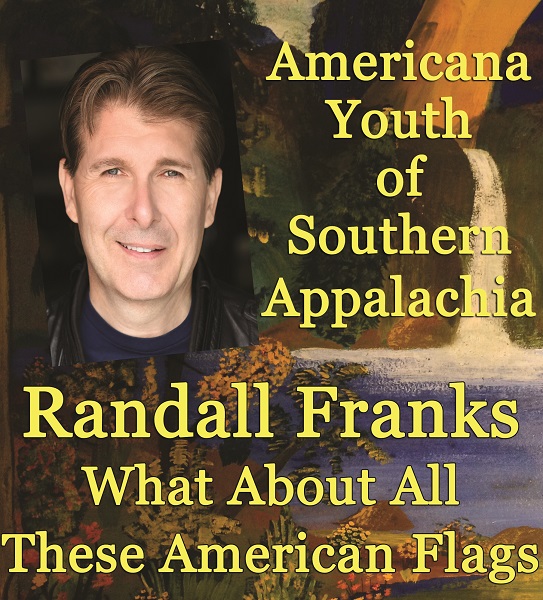 Randall Franks releases new video of his single "What About All These American Flags?" from "Americana Youth of Southern Appalachia."
Former NBC and CBS Actor Randall Franks, 2019 Old Time Country Music Hall of Fame Inductee, pays tribute to veterans with a new video of his single "What About All These American Flags?" from the charity #1 Global Americana Album "Americana Youth of Southern Appalachia." Talented youth support his country recitation with music and singing.
"What About All These American Flags?" from AirPlay Direct #1 June 2019 Global Americana Album "Americana Youth of Southern Appalachia" (#15 for October) features Randall Franks sharing his talents as an Appalachian storyteller and fiddler supported by a talented group of youth who provide the musical and vocal support to his original recitation.
The 2019 Old Time Country Music Hall of Famer known worldwide for his role as "Officer Randy Goode" from TV's "In the Heat of the Night," wrote the piece to honor veterans reminiscent of recitations like the "Ragged Old Flag" by Johnny Cash.
"In my hometown of Ringgold, Ga., twice a year Catoosa County Veterans Memorial Flag Committee volunteers raise flags in honor of our deceased veterans, nearly 1800 flags line our streets," he said. "My father Floyd's casket flag is among them, as are many of those from our family. It moves me each time I see the display and I am so thankful to the volunteers who make it happen.
"I wanted to craft a story that reflects the emotional connection to these flags and the veterans they represent," he said. "I chose a grandfather talking to his grandson to impart a lesson that none of us should ever forget. I hope everyone enjoys walking along side these two generations of Americans on the adventure they take within these words."
The performance appears on the Share America Foundation, Inc. charity CD "Americana Youth of Southern Appalachia," featuring over 30 youth performing Americana, bluegrass, country and Southern gospel. It raises funds for Appalachian music scholarships. The recording landed at #10 in the APD Global Top 50 Singles Charts in June 2019 and includes banjo player Landon Fitzpatrick, harmonica player and drummer Colton Brown, trumpet player Matthew Nave, guitarist Phillip Cross, and youth vocalists performing with SingAkadamie directed by Sheri Thrower. It was engineered by Tim L. Witt and Bradley Powell and produced by Franks with Associate Producer Ryan Stinson.
The charity project was released in partnership with AirPlay Direct to radio around the world. Radio Friends visit www.AirPlayDirect.com/RandallFranks-AmericanaYouthofSouthernAppalachia to download or www.AirPlayDirect.com/RandallFranks for other recordings.
Video Link: http://www.youtube.com/embed/KioilUgxvzo
The video is viewable on Randall Franks TV on YouTube, IMDb Randall Franks, @ShareAmericaFoundation and other Randall Franks pages on Facebook.
Fans may download the song through CD Baby (https://store.cdbaby.com/cd/randallfranks), Amazon (https://www.amazon.com/American-Fitzpatrick-Matthew-Phillip-Singakadamie/dp/B07RS57JLY), or Apple iTunes, Google Music by searching for the title.
The CD is available for a $15 donation at www.ShareAmericaFoundation.org.
Learn more about Randall Franks at www.RandallFranks.com or download music at www.nimbit.com/RandallFranks
To support the Catoosa County Memorial Flag Fund, send donations to 150 Tennessee Street, Ringgold, Ga. 30736.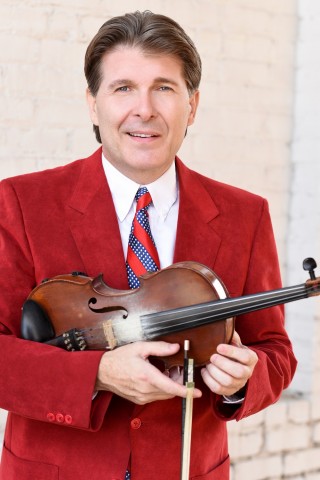 Find the What About All These American Flags? Randall Franks video on the web:
YouTube: https://youtu.be/KioilUgxvzo
IMDb: https://www.imdb.com/videoproembed/vi98221849
Facebook: https://www.facebook.com/ShareAmericaFoundation/videos/1473797669437160/
AirPlay Direct: www.AirPlayDirect.com/RandallFranks-AmericanaYouthofSouthernAppalachia
Randall Franks on the Web:
http://www.randallfranks.com/store/
http://www.imdb.com/name/nm0291684/
https://www.youtube.com/channel/UCDHsC33yZsDsB8wA0WC5PVw
https://www.facebook.com/RandallFranksActorDirectorEntertainer/
https://twitter.com/RandallFranks
https://www.pinterest.com/randallfranks/
https://www.linkedin.com/pub/randall-franks/14/b74/72b
https://www.instagram.com/randallfranksactor/
https://www.reverbnation.com/randallfranks
https://en.wikipedia.org/wiki/Randall_Franks
Media Contact
Company Name: Entertainment Management Consultants
Contact Person: A. Publicity
Email: Send Email
Phone: (706) 963-0016
Address:P.O. Box 42
City: Tunnel Hill
State: GA
Country: United States
Website: http://randallfranks.com/