Cryptoknowmics: A Name for Global Crypto Market News Updates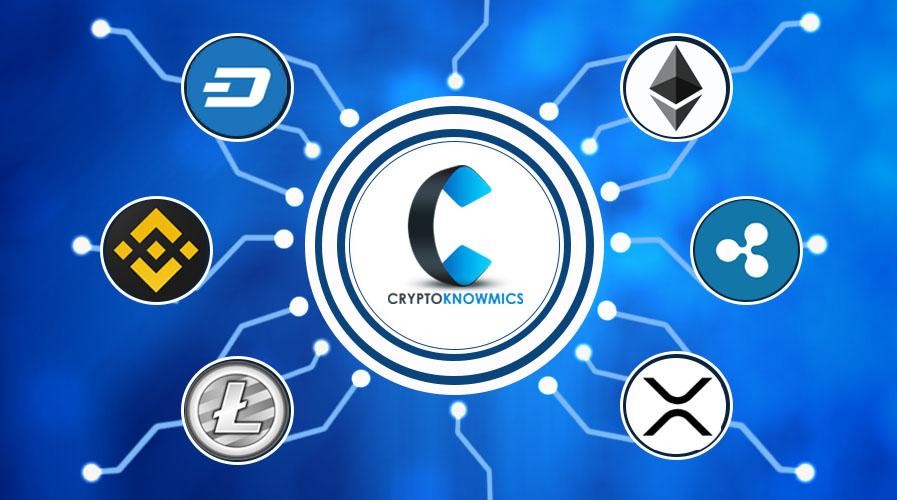 Cryptoknowmics is a nascent news portal that is delivering all happening inside the crypto world. The verticals of blogs, news, forum and current trade rate give overall information about every crypto move in the world. The team of more than 3000 professional writers and contributors makes sure to deliver the exact information about cryptocurrency.
Aim To Bring The Best About Crypto
Cryptoknowmics aims to be the biggest virtual decentralized information centre to provide all the details about cryptocurrency. The impact and future of digital coins along with the reference of crypto experts is published to help in floating the information correctly. The detailed structure can help in deciding the next move of the trade market and investment plan. The company enables readers with fresh details about Bitcoin (BTC), Ether (ETH) and other coins.
Along with crypto news the portal also map:
Airdrops
Important events
ICO's
IEO's
STO's
Tokens
Coins
Cryptocurrency exchanges
Wallets
Market experts and veterans keep a keen eye on every move and provide adequate suggestions, knowledge for better understanding. Our esteemed readers get the exact details about the complicated market structure, which is vital to remain ahead in the trade market.
We Monetize Readers & Writers:
Our unique strategy not only provides authentic information but enable the readers and writers to earn with it. It is a unique way to monetize the reading and writing abilities and make the users more attentive towards the flow of information. Our commitment is to collaboratively obtain the best results in favour of the industry and its practitioners.
Our multiple checks help to authentic all the news provided by the resources to omit fake or repetitive content. Since the crypto world is growing each day, and future possibilities are favouring it to be the centric unit of trade globally, awareness must be proper. Cryptoknowmics makes sure about giving the best knowledge and support for crypto enthusiasts.
Media Contact
Company Name: Cryptoknowmics
Contact Person: Media Relations
Email: Send Email
Country: United Kingdom
Website: https://www.cryptoknowmics.com/