China cuts a key interest rate as trade hopes boost Asian markets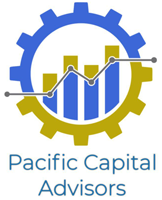 China's central bank recently trimmed a key interest rate for the first time since it was introduced three years ago. The move has been predicted to pave the way for more policy action as the country tries to protect its slowing economy.
On the other hand, Asian markets responded to the latest news about US-China trade talks with investors shrugging off disappointing economic data out of China and Hong Kong.
The People's Bank of China cut the one-year rate at which it lends to banks from 3.30% to 3.25%. The was the first cut to that rate since its introduction three years ago, according to Julian Evans-Pritchard, senior China economist at Capital Economics.
According to Evans-Pritchard, China is starting to take more direct steps to push down borrowing costs, and he suggested that the central bank could make more cuts in the future
"The cut could well precede reductions to the rates on the rest of the PBOC's lending facilities," Evans-Pritchard wrote in a research note, adding that policy decisions "tend to move in tandem."
The economist also stated that the cut should lead to a lower Loan Prime Rate, a tool that was introduced by China to gradually replace its existing fixed benchmark lending rate and make it easier for companies to borrow money.
China has recently taken several steps to boost its slowing economy, with analyst repeatedly pointing out that more aggressive measures could be on the way. Chinese officials, meanwhile, have stated that they have enough tools available to bolster the economy as needed.
New economic data shows that growth is still soft, with China's services sector growing at its weakest pace in over six months, according to private survey data recently released by the media group Caixin and the research firm Markit.
The Caixin/Markit services purchasing managers' index (PMI) declined to 51.1 in October from 51.3 in September, representing the lowest reading since February.
However, the fallout "should be limited" for investors, according to Jeffrey Halley, a market analyst with the research firm Oanda. He said markets will instead concentrate on industrial PMI data and their potential to rebound if an interim trade deal is signed soon.
More economic news and other related information as well as the services offered by Pacific Capital Advisors can be found on their website.
About Pacific Capital Advisors
Pacific Capital Advisors is an independent investment management practice founded on the philosophy that an active, opportunistic and adaptable approach to investing provides clients with the best chance for the realization of long-term positive returns irrespective of prevailing market environments.
Media Contact
Company Name: Pacific Capital Advisors
Contact Person: Media Relations
Email: Send Email
Phone: +1 (914) 867-3862
Address:680 6th Avenue
City: New York City
State: New York 10019
Country: United States
Website: https://pacificcapitaladvisors.com